Princess Love Is Not Open To Counseling With Ray J
Ray J is hoping to fight to save his marriage, even trying counseling. But Princess Love says Ray J's willingness to try counseling is too late.
Ray J is admitting to some regret since filing for divorce from Princess Love. He says he may have made an impulsive decision. But, Love is calling Ray J's bluff. While Ray J says he's open to trying anything to salvage their relationship, including counseling, Love is adamant that counseling is not an option at this point. She says reconciling is the furthest thing from her mind.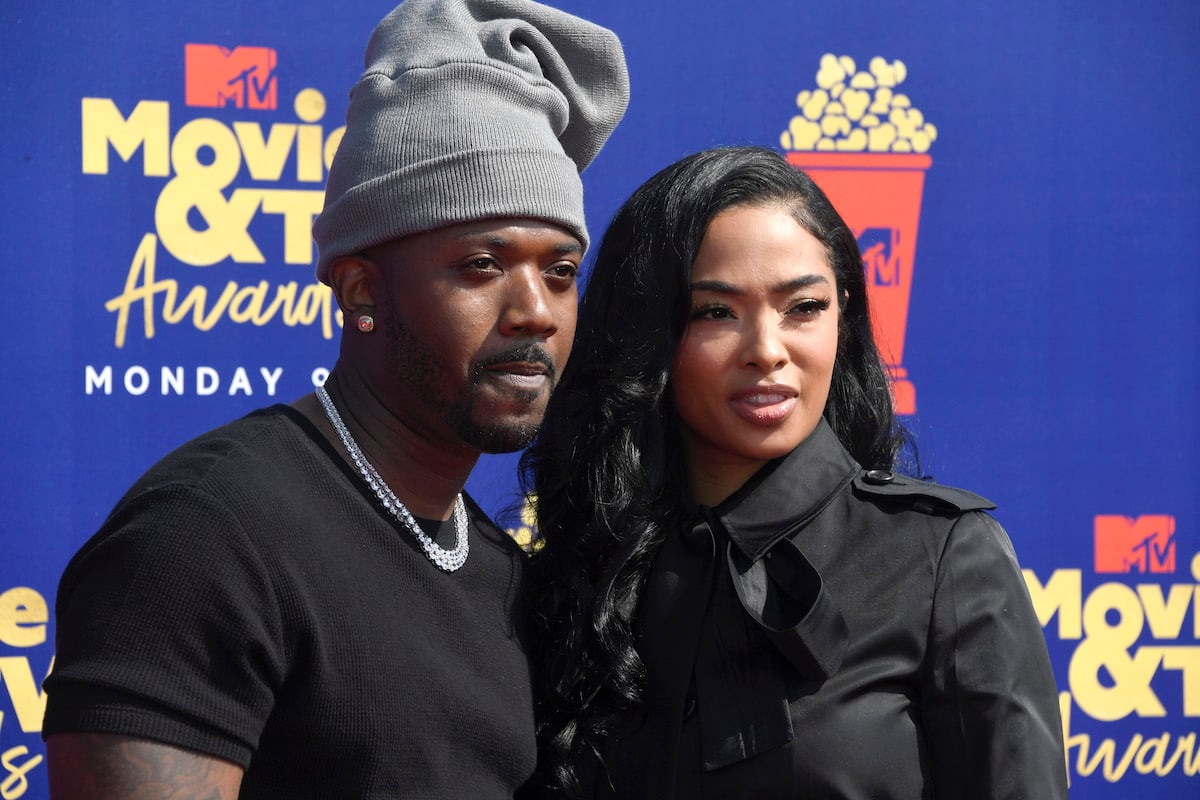 Ray J files for divorce, Princess Love says she's blindsided
Just a month after Ray J and Love participated in a joint photo shoot, Ray J filed for divorce seeking joint custody of their two children. He also requests that a judge enforce their prenuptial agreement. 
Love initially filed for divorce in May 2020 but dismissed it in July. She tells Claudia Jordan that Ray J's filing comes as a shock, considering she dismissed her petition under the premise that the couple were working things out. 
Ray J admits that he did not inform Love about his filing beforehand. Love says she spoke with Ray J just a few days before he filed and he has not returned her calls or text messages.
Love tells Jordan that she's not interested in reconciling. She says she believes Ray J is playing games with their relationship and she's done playing.
"I'm tired of going back and forth," she says. "I don't want to play games – I don't want to play these divorce games – you're not supposed to play with your marriage. When I filed, that's what I felt and when I dismissed it, I wanted to make it work so now that you filed, it's like I don't know."
Ray says through it all, his main concern is raising their children in a healthy environment, even if that means they are not together. Love agrees and wants to co-parent successfully. 
Ray J says he wants his family back; Princess Love says counseling isn't an option
The "One Wish" singer says he regrets filing and wants his family to work. During an interview with the co-hosts of The Real, Ray J speaks on whether or not he will try counseling, even though Love accuses him of refusing to try previously.
"I would be up for it," Ray J says. "I would be up for whatever it is to make sure that my kids have a strong foundation and have both their parents in their lives 24/7." But, he's also resistant to the counseling process because he says some counselors can be biased. He hints that he feels counseling is a money grab.
While Ray J is open to counseling, Love is not – or at least at the moment. Love tells TMZ that the idea of counseling is a little too late.
"He didn't say that [he wanted to go to counseling] to me," she told TMZ. "I'm just hearing this. I think it's a little too late for a counselor."
Love hints that she's OK with moving forward without Ray J. "I just want us both to be happy – I'm happy," she tells the cameras. Love previously revealed that she was happier living separately before she dismissed her petition.