Princess Margaret: A Look Back at the Tragic True Story of Her Royal Life
From the very moment of her birth to her death in 2002, Princess Margaret was a national obsession in her native England. And her entire life, she endured endless scrutiny as she tried her best to navigate her life as a royal.
Netflix's hit series, The Crown, has delved into many of her most notorious scandals. But there are some things the series hasn't revealed about the biggest tragedies in her life.
1. As a child, she was seen as a bad seed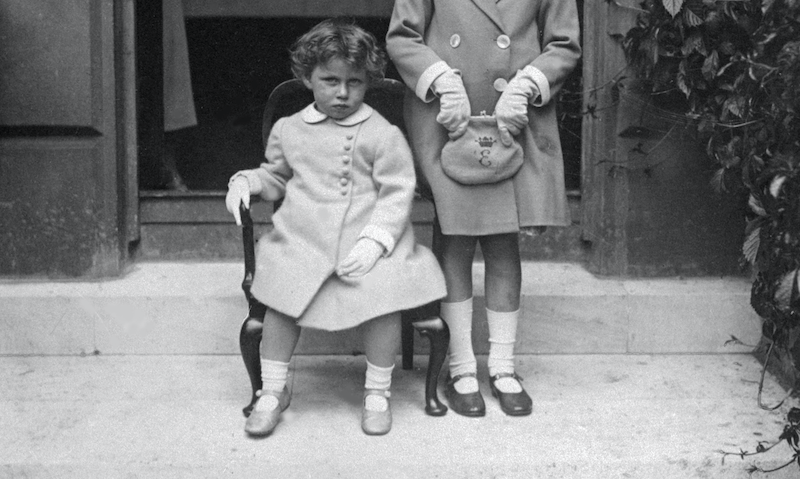 Princess Margaret Rose was born in August 1930, the second daughter to the Duke and Duchess of York, who would soon become King George VI and Queen Elizabeth The Queen Mother. Her sister, Elizabeth, became second in line to the throne when their uncle, King Edward VIII abdicated in 1936.
As they grew up, Elizabeth and Margaret were always in the public eye. And the press and British citizens alike had no problem judging them on their behavior and appearance.
Even as a child, Margaret was always branded as the sister most likely to behave badly. In a 1970 interview, she said, "When my sister and I were growing up, she was made out to be the goody-goody one. That was boring so the press tried to make out that I was wicked as hell."
The reputation stuck.
Next: Margaret suffered immense loss early in her life.
2. Margaret's heart broke when her father died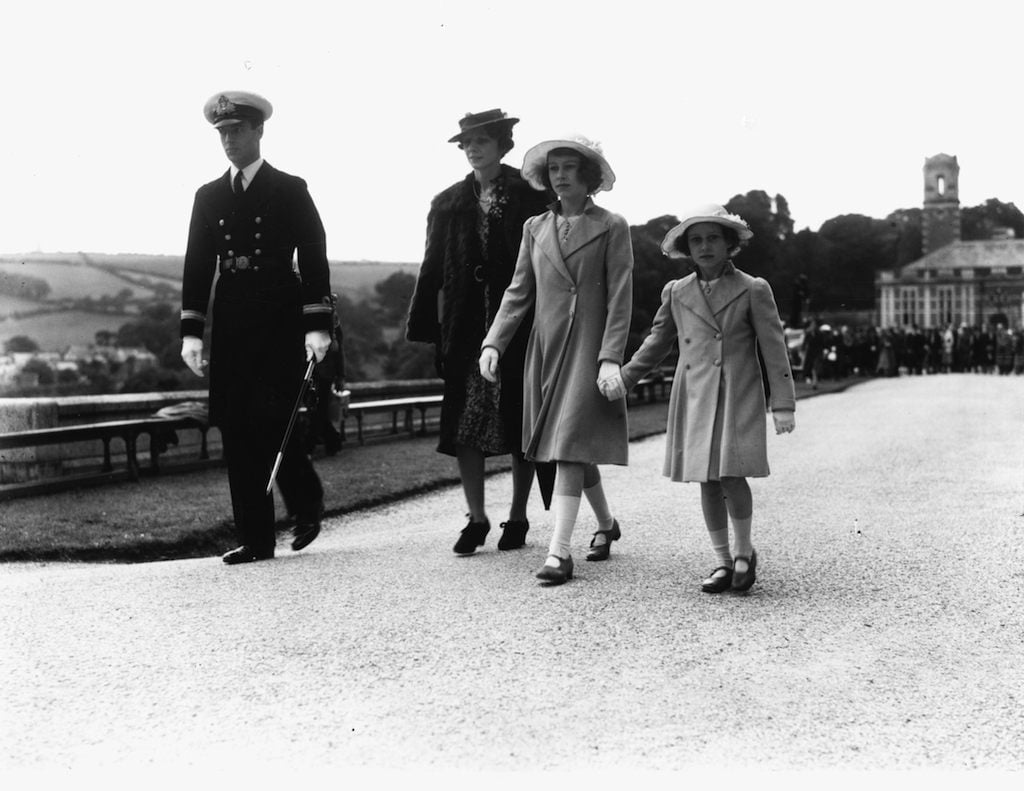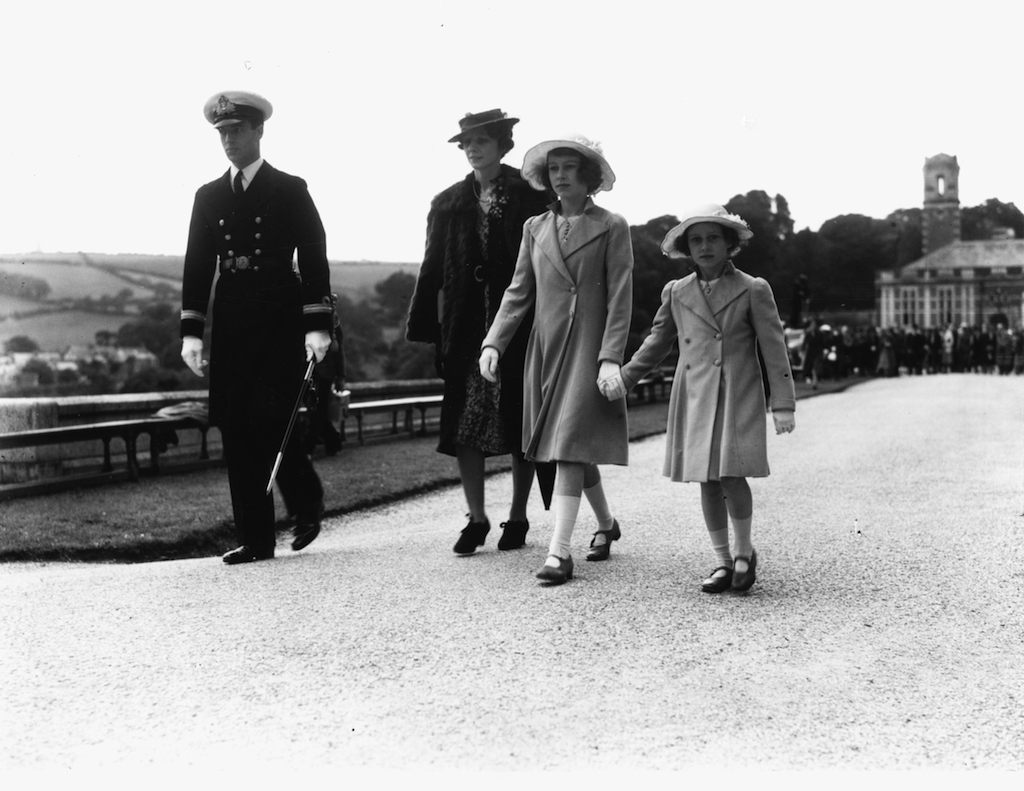 Though much of the nation, and allegedly her own sister, viewed Margaret as a problem child, her father loved her unconditionally.
King George VI was prone to spoiling Margaret. According to one source, his youngest daughter was "his pet," and it was widely reported that he called her his "joy."
Margaret remained close to her father as she grew up. She even dined with him the night before he died. And by all reports, she was truly devastated when he died and carried that grief with her the rest of her life.
Next: Margaret soon wound up caught in a bad romance.
3. Margaret fell in love with a controversial figure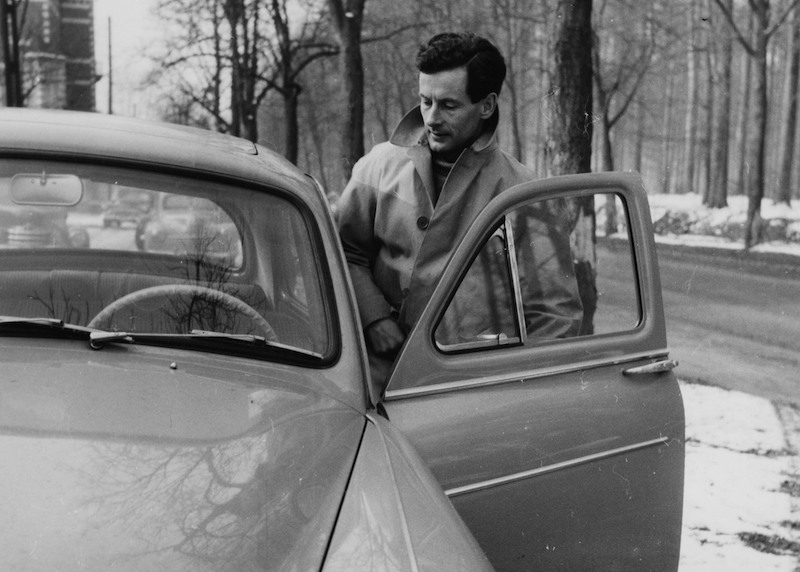 Not long after her father died, Margaret sought solace with one of his closest confidantes — his equerry, Group Captain Peter Townsend. Though she was just 22 years old, and he was 16 years older than she was, they began an intense love affair.
By all accounts, Margaret was deeply in love with Townsend. They did their best to keep their relationship away from the prying eyes of the press.
At first, Margaret hoped that she would be able to marry Townsend when she turned 25. But their romance was doomed from the start.
Next: Royal law interfered with Margaret's love life.
4. Margaret chose between love and duty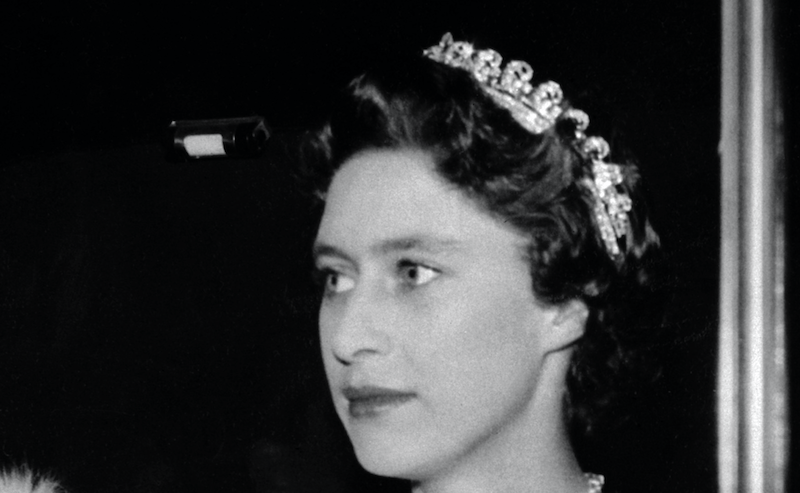 Because Townsend was a divorcee, he and Margaret were unable to make their relationship official, due to the Royal Marriages Act 1772. Queen Elizabeth tried to intervene, but any solution that allowed for Margaret's matrimony would have required her to give up her royal titles and the extravagant lifestyle that went with them.
Once it became clear that Margaret wouldn't be able to marry Townsend without giving up the life she knew, she made a seemingly impossible choice. She ended her relationship with the Group Captain, and informed the public with a heartbreaking statement:
"I have been aware that, subject to my renouncing my rights of succession, it might have been possible for me to contract a civil marriage. But, mindful of the Church's teaching that Christian marriage is indissoluble, and conscious of my duty to the Commonwealth, I have decided to put these considerations before any others."
She and Townsend made a pact never to marry anyone else. But a few years later, he wrote to her to inform her he was, indeed, engaged, to a girl that was just 19 years old.
Margaret was devastated. And she took drastic measures to try to get over her former lover.
 Next: Margaret's rebound romance majorly backfired.
5. Margaret's next attempt to find a husband was humiliating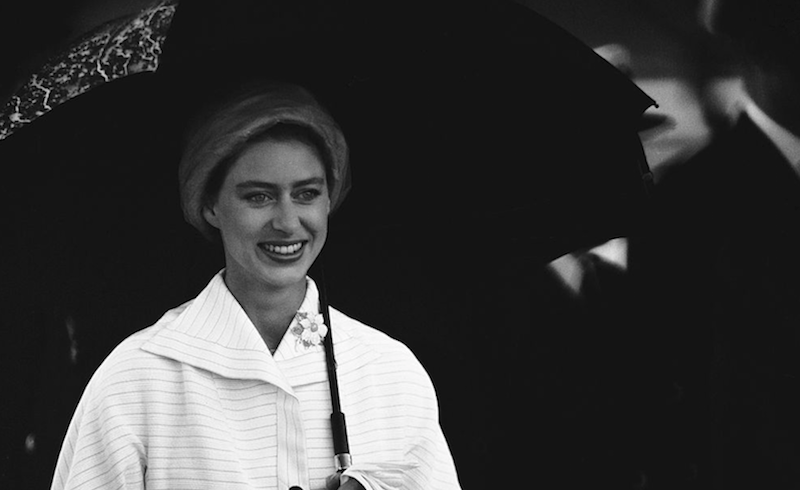 After Margaret and Townsend broke up, she did her best to move on. In 1956, just a year after her very public breakup, the princess was eager to hurry up and find a partner she could actually marry. She quickly settled on Billy Wallace, a longtime family friend. But once their engagement was official, her fiancé immediately proved to have a wandering eye.
Wallace traveled to the Bahamas shortly before he and Margaret were due to formally announce their pending nuptials. But while he was there, he enjoyed a tryst with another woman. For some inexplicable reason, he told Margaret everything when he returned to England. And she once again realized that her marriage was not meant to be.
She broke up with Wallace before news could spread of their engagement. And while, it seems, she was never truly in love with her childhood friend, his betrayal still stung.
Sadly, Margaret was due to face even more romantic ups and downs in the years to come.
Next: Margaret's marriage was rife with controversy and strife.  
6. Margaret's marriage wasn't exactly a fairy tale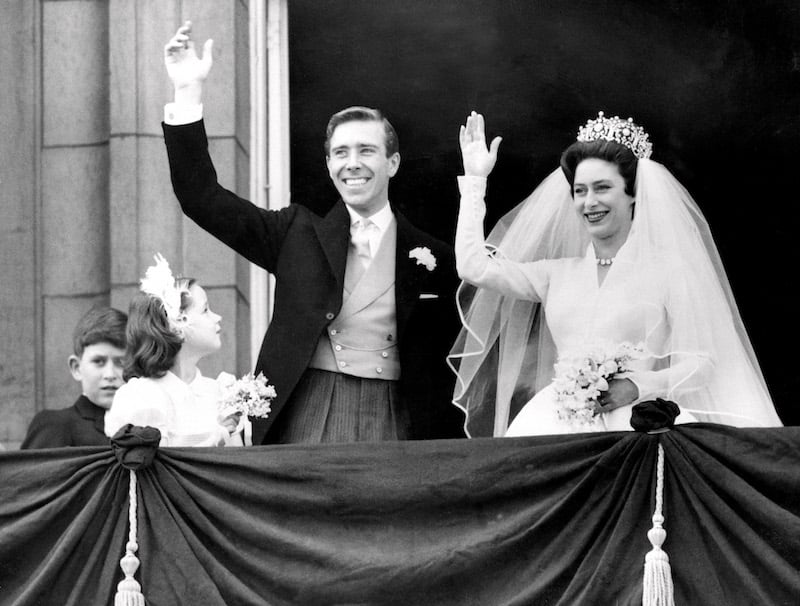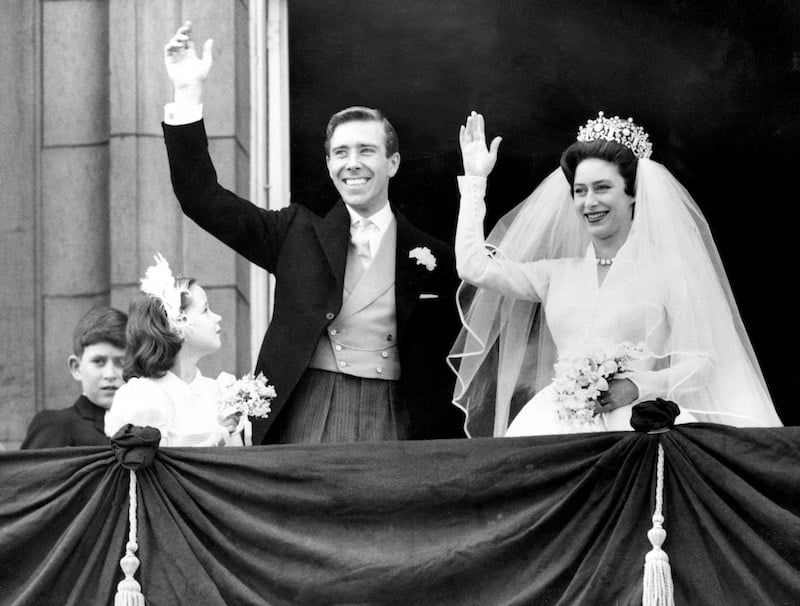 When Margaret met photographer Antony Armstrong-Jones in 1958, the pair hit it off. At first, their kept their blossoming romance a secret — so much so that it took everyone by surprise when they announced their engagement in 1960.
Some members of her family and their inner circle didn't take kindly to Margaret's choice of a spouse. They hoped she would have married another royal, or at least an aristocrat. But Margaret remained firm in her choice, and she and Antony-Jones married in May of 1960. Their ceremony was the first to be broadcast on television, and their relationship remained in the public eye.
When the spotlight was on the young couple, they tried to play their parts of newlyweds. But behind closed doors, their relationship was less than stellar. Armstrong-Jones and Margaret's marriage was reportedly fraught with tension, even in its early years. They struggled to connect, and were prone to arguing.
There have long been rumors that both were unfaithful to each other during their marriage. Margaret is said to have enjoyed trysts with everyone from Peter Sellers to Mick Jagger. And though they had two children together, and attempted to raise them as a unit, they ultimately couldn't make it work.
Next: Margaret's next heartbreak was every bit as public as her first.
7. Margaret's divorce was a national scandal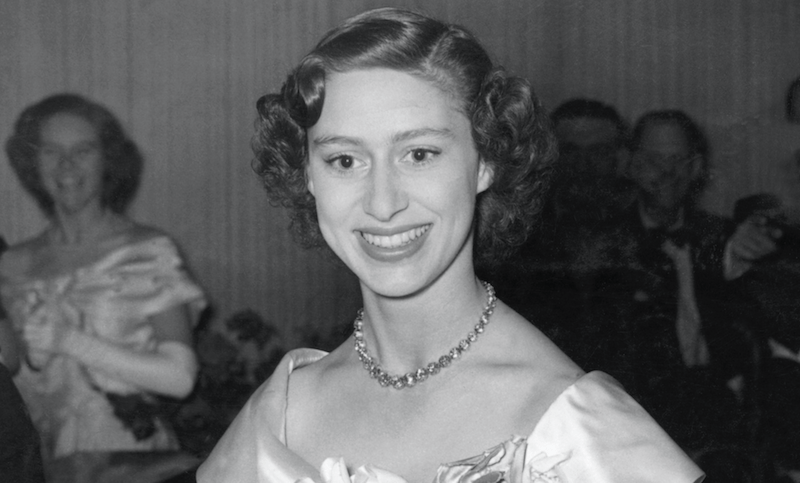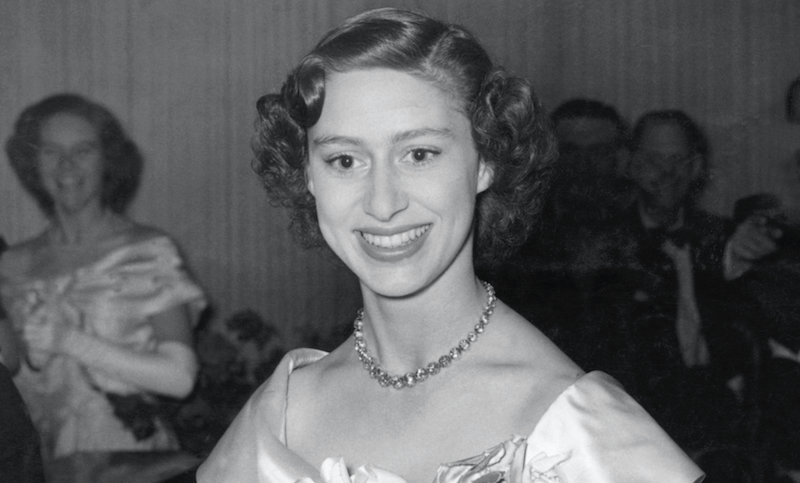 Armstrong-Jones and Margaret remained unhappy in their marriage until 1976, when they separated. Two years later, they made the formal announcement: They were getting a divorce.
The news sent shockwaves through Great Britain. It was the first modern royal divorce. The pair reportedly remained friends following their split.
But Margaret had made history, and to many, the dissolution of her marriage was viewed as a shameful piece of the royal family's legacy.
Next: Margaret's later years were fraught with scandal
8. Margaret's affairs were intensely scrutinized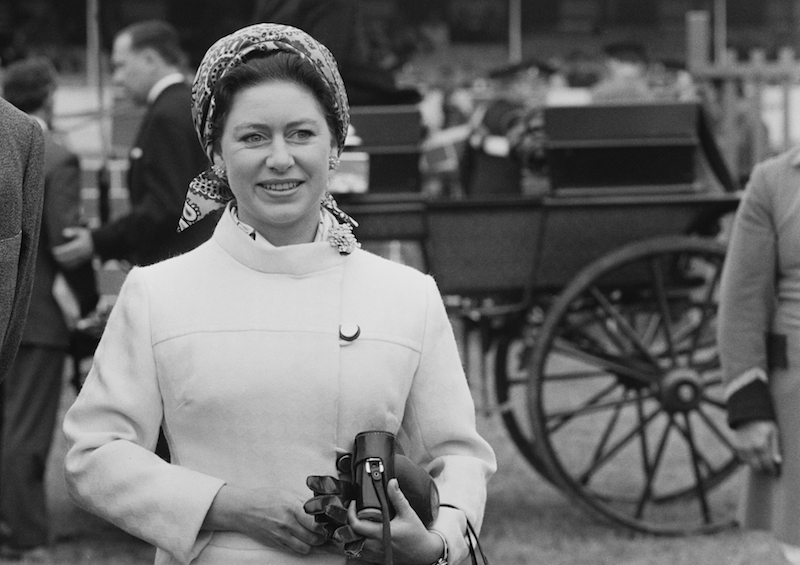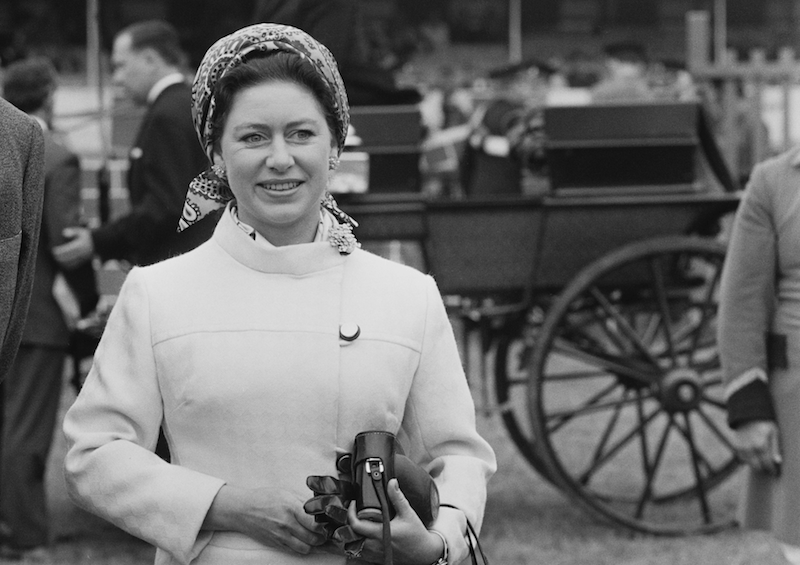 As a divorcee with few responsibilities outside of the occasional royal duty, Margaret was restless and indulgent. She threw her heart and soul into the socialite's life. The princess had a well-documented love of both smoking and drinking whisky – so much so that one memoir reported the princess "tried to combine the smoking and drinking by gluing matchboxes onto tumblers, so she could strike matches while drinking."
Along with her partying, Margaret made the best of being single. She frequently visited her private Caribbean villa on Mustique Island, where she hosted lavish parties. But while she was living it up, she was also criticized heavily for her extravagance by the British press. Margaret found herself in the middle of another scandal when the public learned of her affair with Roddy Llewellyn, a landscape gardener 17 years her junior.
Through it all, Margaret remained defiant of the traditions she was expected to follow. But she may have been hiding a secret pain in the midst of her hedonistic lifestyle.
Next: Margaret's last years were especially difficult.
9. Margaret spent her last years plagued by health problems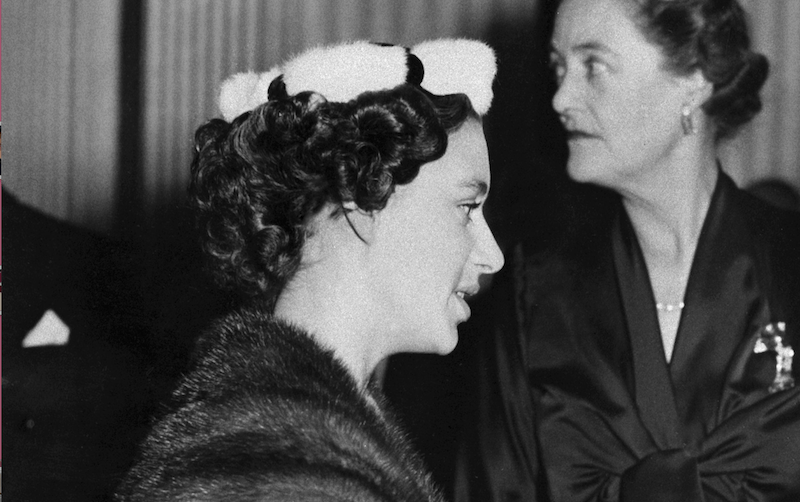 By the time she was in her 50s, Margaret began to suffer frequent health problems. In 1985, she had a section of her lung removed. In 1998, she had a stroke. The following year, she spent several weeks in the hospital after scalding her feet in a bathing accident that limited her mobility for the rest of her life.
There were reports that she was suffering from chronic depression. Then, on Feb. 9, 2002, she suffered another stroke, which ultimately took her life. The tributes to Princess Margaret following her death focused on her headline-making moments — the love affairs, and the scandals.
But perhaps the biggest tragedy of Margaret's life went all the way back to her birth.
Next: Margaret always felt like she was second best to Elizabeth.
10. Margaret always lived in her sister's shadow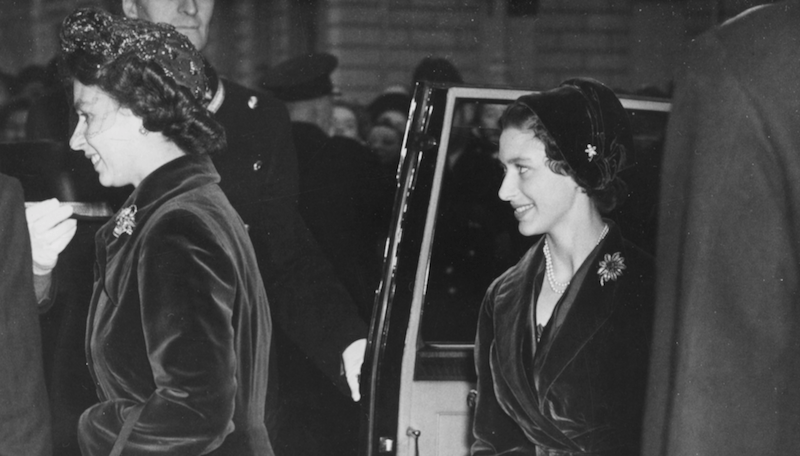 By most accounts, Elizabeth and Margaret had a close bond, despite their differing personalities and roles in the royal family. But Margaret did struggle with her own position as princess, and the shadow that her sister cast over her life.
Vanessa Kirby, who portrayed Margaret in the first two seasons of The Crown, saw her life this way: "In one sense, she had such a voice, but she also wasn't able to really own what she wanted in her life."
And much of that struggle came from being the Queen's sister. According to a confidante of Margaret's, she once said, "I guess I'll be second best to my grave." 
Follow Katherine Webb on Twitter @prufrox.
Check out The Cheat Sheet on Facebook!