Princess Margaret's Friend Wants to Set Record Straight About 'Her Rude Highness' and Compares Her to Princess Diana
Queen Elizabeth II's late sister, Princess Margaret aka the Countess of Snowdon, didn't have the greatest reputation. Over the years she earned the nickname "Her Rude Highness" for her attitude and was depicted as a chain-smoking party girl in the Netflix series The Crown. But now, a friend of Margaret's is revealing that there was another side of her the public doesn't know about.
Here's what the countess' lady-in-waiting has said she was really like and why she compared her to Princess Diana.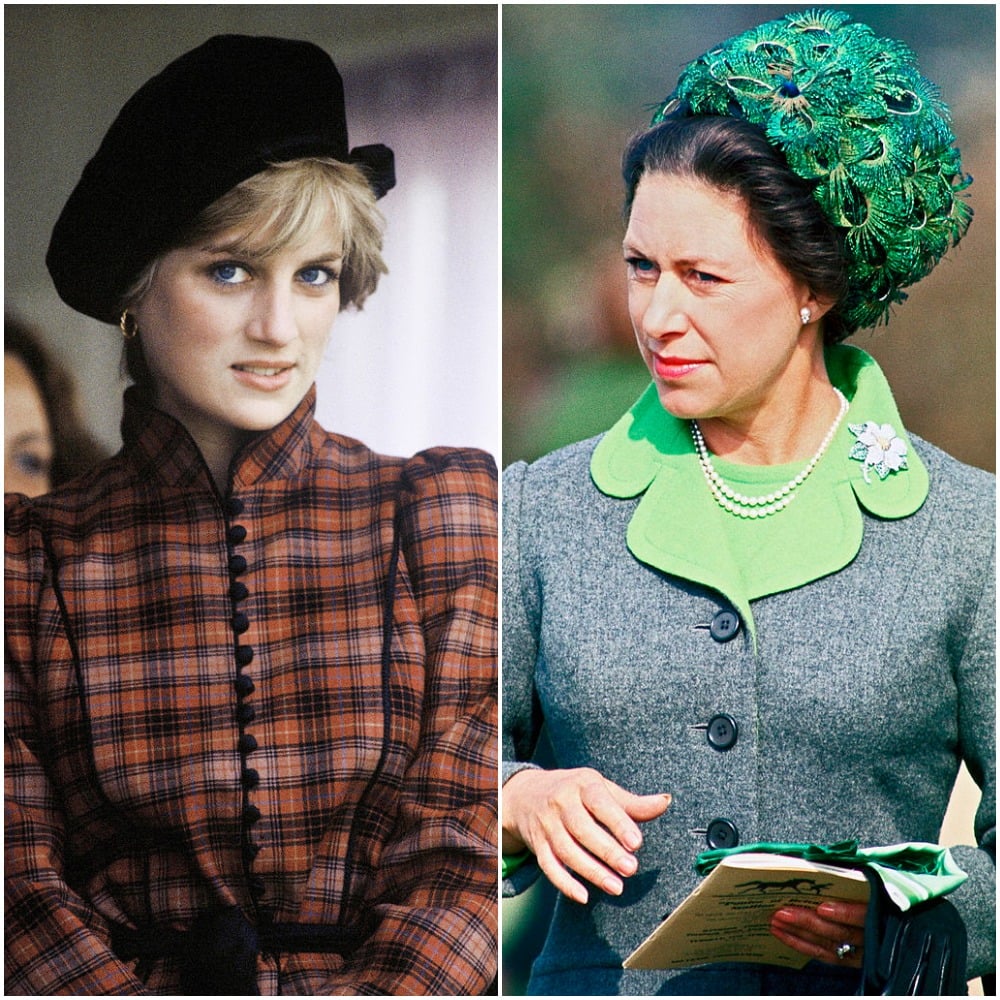 Did Princess Margaret deserve such a bad reputation?
There are many stories about how Princess Margaret was a "royal rebel." She was a heavy drinker and smoker who reportedly had multiple affairs, feuded with other members of the royal family, and mistreated palace staffers. But the princess' son, Earl Snowdon, has come forward recently to try and dispel some of the claims about his late mother and he's not the only one.
Princess Margaret's confidant and lady-in-waiting, Anne Glenconner, is also aware of what's been said and written about her friend and she has decided to tell her story about the woman she knew. Lady Glenconner wrote her new memoir, Lady in Waiting: My Extraordinary Life in the Shadow of the Crown, to clear up some misconceptions about the countess.
"I want to put the record straight because she was the most wonderful friend to me," Glenconner said. "She was wonderful–part of the reason I wrote this book is because so much trash has been written about Princess Margaret by people who have never met her, who never knew her."
Margaret did the same thing Princess Diana did
In 1987, when not much was known about HIV or AIDS and how it could be contracted, Princess Diana had physical contact with a patient suffering from the virus when she shook his hand without wearing gloves. Lady Glenconner revealed that Princess Margaret did the same thing; just not with the media present.
Glenconner said that her son, Henry, had been diagnosed with AIDS in the '80s and Margaret was one of her only friends who would visit Henry at that time.
"She always came to stay, she always hugged Henry. She would come with me to the lighthouse, which is a place for young men who are dying of AIDS, quite often on their own, because their parents wouldn't have anything to do with them or their partners have died."
Despite that comparison about the two royal ladies, Glenconner explained that there was a difference in how they interacted with each of the patients.
"Princess Margaret wasn't touchy-feely, not like the Princess of Wales, we never went with cameras," Glenconner remembered. "[Margaret] was very very good with [the patients]. She used to make them laugh and talk to them. And all that people don't really know about."
Margaret experienced a number of health issues in her life and suffered a series of strokes which left her partially paralyzed. On Feb. 9, 2002, she died following a massive stroke. She was 71.
Check out Showbiz Cheat Sheet on Facebook!