Priscilla Presley Delighted Over Austin Butler's 'Outstanding' Portrayal of Elvis in Baz Luhrmann Film: 'Bravo'
Priscilla Presley shared her delight over Austin Butler's "outstanding" characterization of her late husband Elvis Presley in Baz Luhrmann's biopic. Priscilla cried "bravo" in response to Butler's performance. After viewing an exclusive screening of Elvis alongside Presley's longtime confidante Jerry Schilling, she tweeted her thoughts about the film.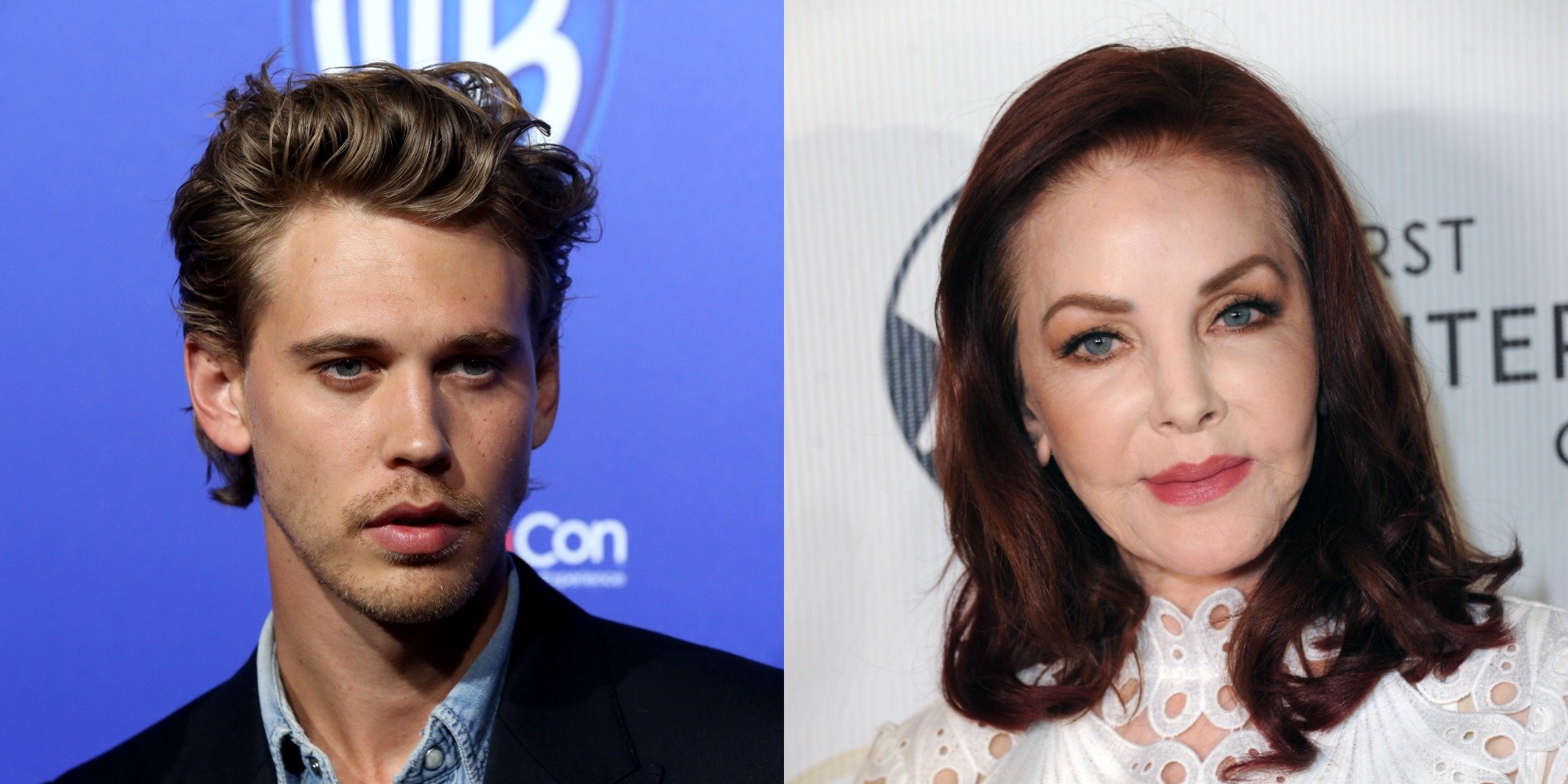 Austin Butler reportedly gives the performance of a lifetime in 'Elvis'
Butler spent the better part of two years filming Baz Luhrmann's Elvis biopic.
He embodied the persona of the King of Rock and Roll by closely studying his actions and mannerisms.
Butler subsequently worked with a vocal coach to deliver a performance the King of Rock and Roll's fans would consider a homage to their idol.
However, one person's opinion seemed to matter above all others.
Presley's wife, Priscilla, supported Butler. She provided the actor the validation he needed to deliver what some Presley fans have said is the performance of a lifetime.
Here's what Priscilla Presley had to say about Austin Butler in 'Elvis'
April 29, 2022
"For those curious about the new film Elvis, Baz Luhrmann, the director, provided a private screening for me and Jerry Schilling at Warner studios recently," she wrote.
However, Priscilla contended that the story of Elvis focuses on the other great relationship in Presley's life.
"The story is about Elvis and Colonel Tom Parker's relationship. It's a true story told brilliantly and creatively that only Baz, in his unique artistic way, could have delivered. Austin Butler, who played Elvis is outstanding," Priscilla wrote.
"Halfway through the film Jerry and I looked at each other and said WOW!!! Bravo to him. He knew he had big shoes to fill. He was extremely nervous playing this part; I can only imagine. What a character he was."
However, Priscilla explained, "Tom Hanks was Col Parker in this film. There were two sides to Colonel. Jerry and I witnessed both."
Firstly, "This story is about Elvis and Colonel Parker's relationship," Presley wrote, referring to her ex-husband's controversial manager Colonel Tom Parker.
Secondly, "The story, as we all know, does not have a happy ending. But I think you will understand more of Elvis' journey, penned by a director who put his heart and soul and many hours into this film."
Butler said he was 'profoundly honored' to play the King of Rock and Roll
Ahead of filming Elvis, Butler spoke to E! News in July 2019 on the red carpet of Once Upon a Time in Hollywood.
Likewise, he shared his first thoughts about portraying Presley.
"I have to say how profoundly honored I am. Baz invited me on this journey with him," Butler said of Elvis.
As a result, Butler claimed to play Presley was "truly the privilege of a lifetime."
In short, the actor said research for the role was "an extensive exploration process."
Most importantly, Butler said learning he won the part was "the call of my life, for sure."
Elvis hits theaters on June 24.