'Prisoner of Love': Chelsea Holmes Reveals How She Got Started as a Prison Matchmaker
Chelsea Holmes from Investigation Discovery's 'Prisoner of Love' chatted with Showbiz Cheat Sheet about her unusual matchmaking business.
People find love in all kinds of places, including behind bars. In the Investigation Discovery reality TV series Prisoner of Love, matchmaker Chelsea Holmes connects inmates seeking love and friendship with people on the outside who are searching for the same. But a relationship with an incarcerated person can come with special challenges, and not every connection proves to be lasting, as Holmes knows all too well. 
In a phone interview with Showbiz Cheat Sheet, Holmes talked about how she got started communicating with inmates and the misconceptions people have about those who are incarcerated.      
The 'Prisoner of Love' star says she was 'out of her element' when she started talking to inmates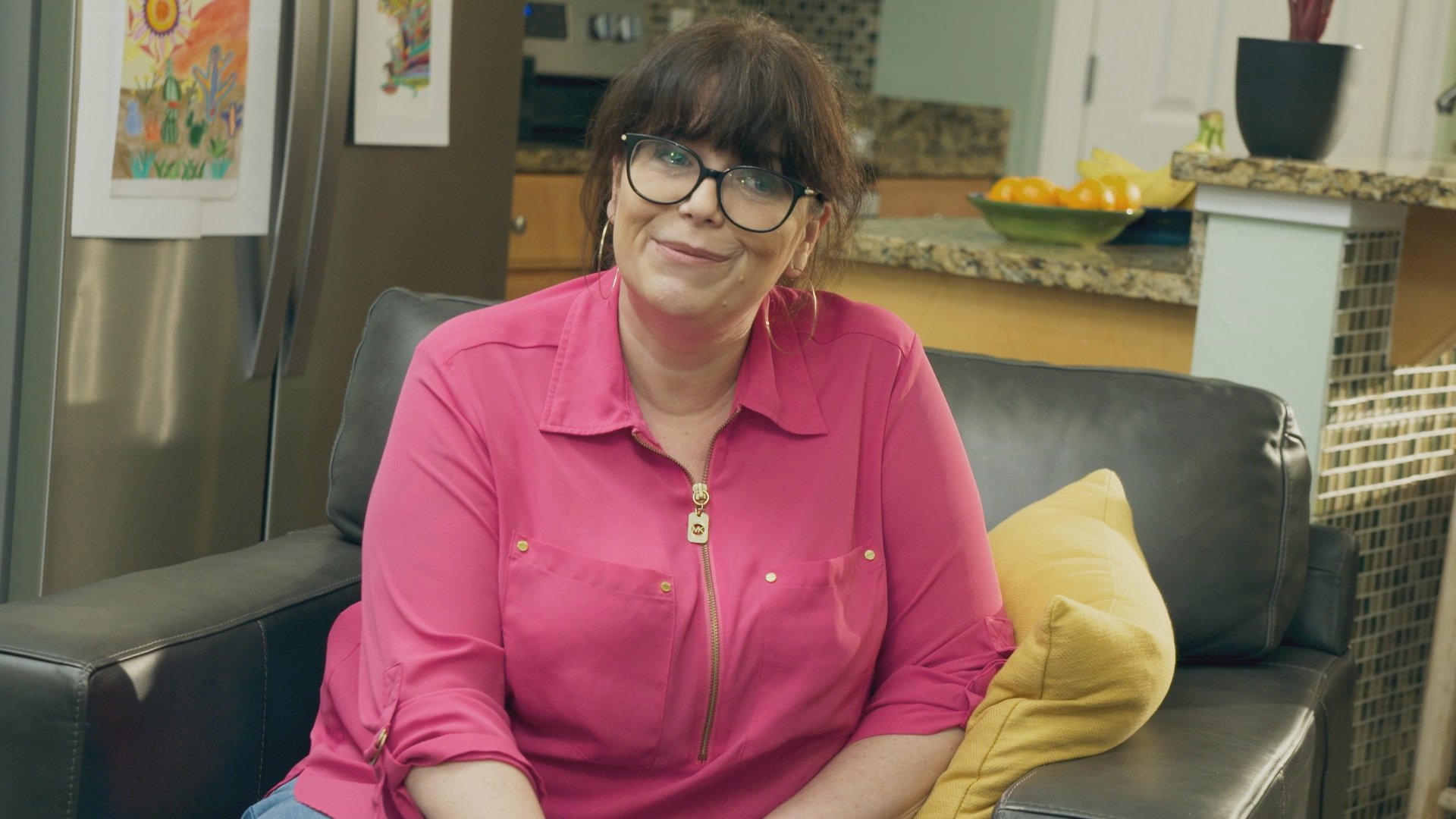 On Prisoner of Love, Holmes helps those new to relationships with inmates navigate a sometimes confusing world, from sharing tips on what's not OK to share with those behind bars (explicit photos are a big no-no) to red flags that suggest a prisoner might be spinning a web of lies. Those were all things Holmes – a former teacher who's "never been in trouble for anything" – had to learn for herself, adding that she was "definitely out of my element" when she first started corresponding with those on the inside. 
Given her squeaky-clean background and lack of experience with the criminal justice system, how did Holmes end up as a prison matchmaker? 
"It started randomly," she said. "I was taking this liberal arts class and the professor was talking about expanding your circle to connect with different people. I started writing people [who were] incarcerated."
Those inmates soon began asking Holmes to find pen pals for their cellmates and others in prison. "That just grew into me posting these guys on social media. And my Tik Tok is basically what took off," she said.  
Holmes says what she does is about more than romance 
Prisoner of Love focuses on people in (or looking to start) a romantic relationship with an inmate. But for Holmes, what she does is about more than just facilitating a love connection. It can be an important part of an incarcerated person's rehabilitation. 
"You know, if you're trying to help these people come back and live positive lives where they're not incarcerated, to help recidivism, we have to give them outlets," she explained. "The ones that have contact with the outside world are less likely to end up back in prison."
Those outlets have become even more critical during the COVID-19 (coronavirus) pandemic, she said, when many prisons pulled back on activities such as classes for inmates and prisoners were confined to their cells "24, 22 hours a day." 
Not all prisoners are 'horrible people,' the 'Prisoner of Love' matchmaker says
Holmes also pushes back against some common misconceptions many people have about those who are incarcerated, namely that they're "horrible people" who "don't deserve people to talk to."
"So many of them have addiction issues or mental health issues – a whole slew of different reasons that they ended up where they are," she said. "They're just people. Some of them just made really stupid mistakes."
That said, there are some prisoners who Holmes won't work with, including those who've committed crimes against children, women, and the elderly. "I try to stay away from those," she said. 
Holmes weighs in on her relationship with Manuel 
While Holmes takes care when matching inmates with those on the outside, not every relationship ends on a positive note. As Prisoner of Love viewers see, her own romance with an inmate named Manuel starts to turn sour when he ghosts her. Ultimately, things ended up not working out between the two.
"It was great while it lasted," she said of her relationship with her ex. "And then reality hit and he wasn't the person I thought he was." 
Though she and Manuel did make amends after his release, they're no longer in contact, Holmes shared. 
"He called me and he apologized," she said. "But his lies went way deeper than just what everybody saw … it was a hot mess. But it was definitely a live and learn experience." 
Prisoner of Love air Mondays at 9 p.m. ET on Investigation Discovery. All episodes are also streaming on discovery+.
Check out Showbiz Cheat Sheet on Facebook!