Priyanka Chopra Is the Poster Child of Performative Activism
Fans aren't pleased with Priyanka Chopra's selective activism and the hypocrisy behind her actions.
These days, more and more entertainers are getting involved in political causes, even if they never did before. A new wave of awareness is sweeping the country and musicians, actors, and other performers are discovering their inner activist.
One actress who has always felt drawn to activism is Priyanka Chopra. The Indian actress and singer rose to fame through beauty pageants before becoming a Hollywood star and is well known for her tendency to speak out about causes that matter to her.
However, a recent article called out Chopra for her history of "performative activism," and fans are beginning to take notice. 
Is Priyanka Chopra 'fake woke'?
Chopra became a star in her home country of India long before she made the transition to Hollywood films. As a major star in Bollywood, she earned renown for her beauty and talent.
By the time she moved to American television as the star of Quantico, Chopra was an A-list entertainment personality and has also dabbled in music.
Chopra quickly became known as a women's rights activist, speaking out on behalf of organizations such as UNICEF. She works hard for women's rights and causes that improve the lives of underprivileged children, and is very politically active, both in India and in the United States.
Still, Chopra has a history of troubling actions that can be seen as contradicting her political convictions. 
Priyanka Chopra promoted skin lightening cream
Although Chopra posted to her Instagram in support of the Black Lives Matter movement, in the wake of George Floyd's death, some fans on social media were quick to point out that, in the past, Chopra posted promotional ads for a "fairness" cream by the beauty brand Garnier. One poster stated on Twitter: "Pri was the face of skin lightening creams in India. Pri is part of the problem." 
Several other fans commented, calling out older interviews that Chopra has done where she claimed that she is proud of her darker skin and would never promote products like fairness creams. 
Why did Priyanka Chopra shut down a fan question at BeautyCon?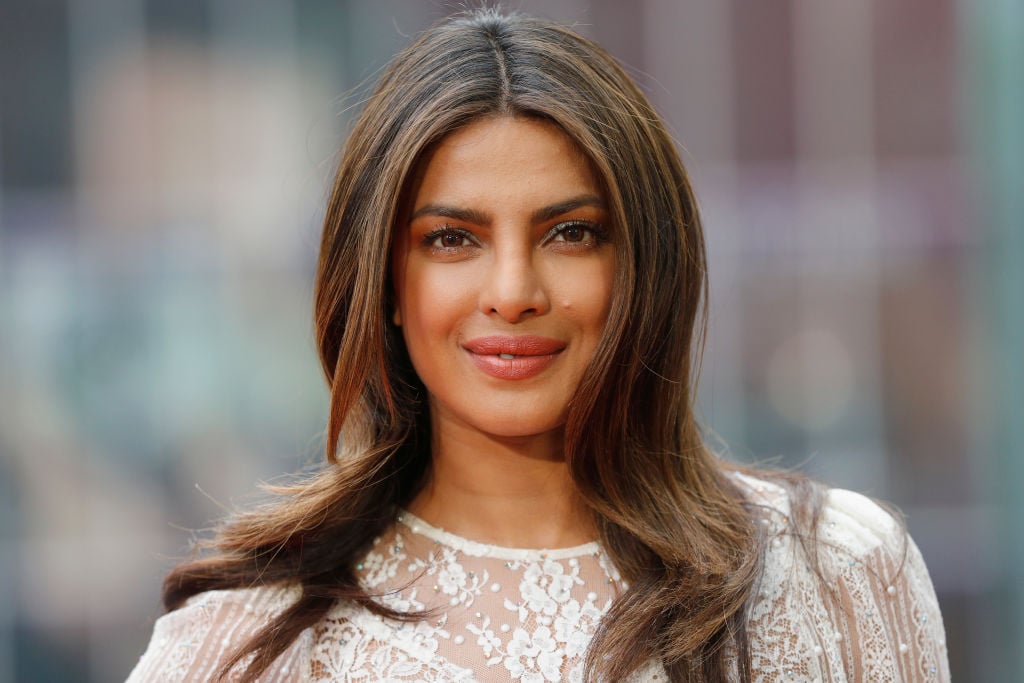 Chopra's past promotion of lightening cream isn't the only occasion where she has displayed some questionable tendencies. In the summer of 2019, Chopra was making an appearance at BeautyCon in LA when she was called out by a woman who claimed that Chopra was a "hypocrite" for tweeting pro-India sentiments — the only issue was that her tweets coincided with the news that India was planning on launching airstrikes against Pakistan.
The woman at BeautyCon questioned Chopra's status as an advocate for peace, telling Chopra that "as a Pakistani, millions of people like me have supported you in your business of Bollywood and you wanted nuclear war." Chopra seemed put off by the question, telling the fan that she was "venting" before reinforcing her position as a "middle ground" that she was proud to stand on. Critics were quick to note that if Chopra was a true feminist and wanted to empower the voices of women, she would have listened to her fellow woman, even if they disagreed.
Priyanka Chopra supports a controversial political figure
Finally, Chopra has raised some eyebrows in her steadfast support of the Indian Prime Minister Narendra Modi. She first met Modi in 2017 and has supported him ever since, in spite of the fact that even in his home country, Modi is considered to be a controversial political figure and has caused a number of divides. Many even consider Modi to be India's Donald Trump.
It is for all these reasons that Chopra is being called out in a recent article, claiming that her "inconvenient track record" is enough to null her recent Instagram post in honor of Black Lives Matter. The article pointed out how Chopra has neglected to post about many issues affecting her home country of India, including the riots in Delhi, but instead chose to focus the majority of her Instagram posts on fashion and industry events. The article also called Chopra a hypocrite, and called upon all Indian actors to "do better" and to step away from performative activism for good.