Priyanka Chopra Jonas' Foolproof Plan for Long-Distance Flights as She 'Very Frequently' Travels From LA to London and Mumbai
Priyanka Chopra Jonas recently revealed her foolproof plan for long-distance flights as she is constantly traveling around the world.
Priyanka Chopra Jonas is an international star who has been in the spotlight for well over a decade. She began her career in beauty pageants before transitioning to a Bollywood career – and eventually, her beauty and talent brought her to Hollywood.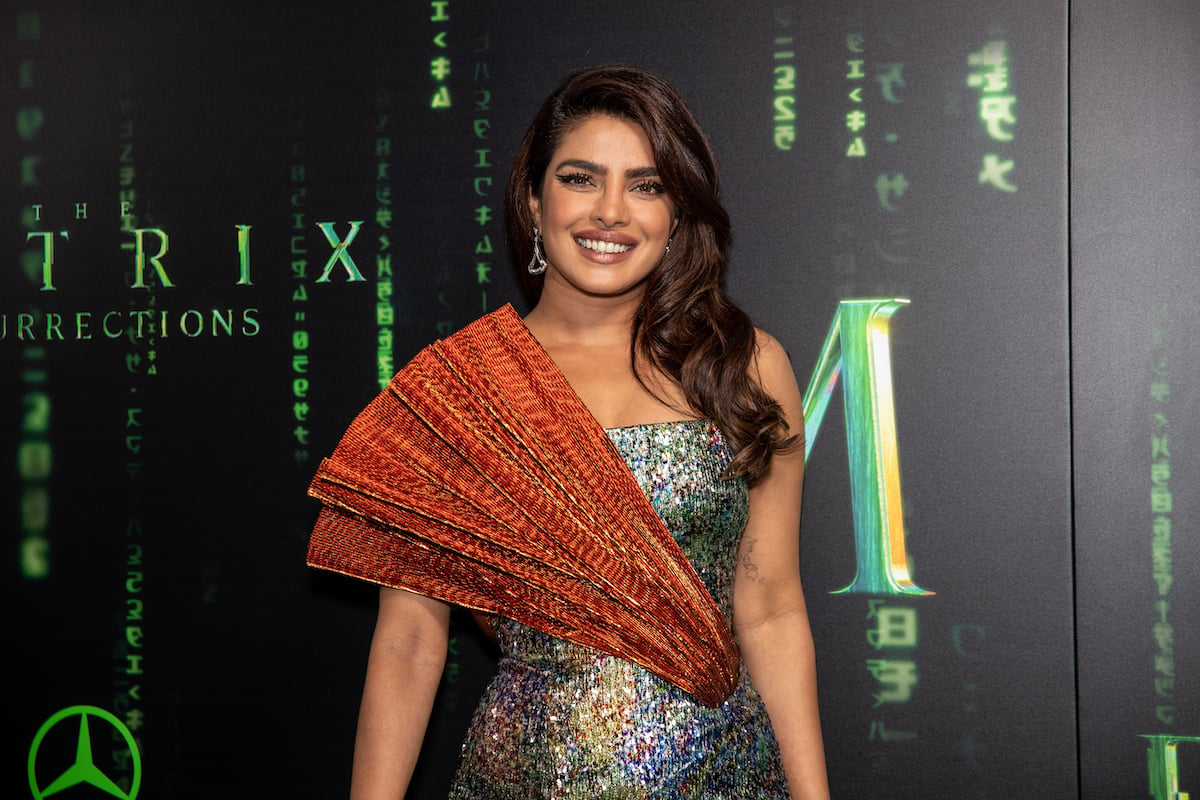 Although Chopra Jonas is often affiliated with the celebrity culture of Hollywood, California, the actor considers herself to be a global citizen, traveling frequently and spending time at multiple homes. Recently, Chopra Jonas opened up about her jet-set lifestyle, revealing how she prepares for long-distance flights. 
Priyanka Chopra Jonas spends a lot of time in both London and Los Angeles
While much of the world is still on relative lockdown, Chopra Jonas is hard at work juggling multiple projects. The actor, singer, and philanthropist spends a lot of time in both the United States and London, balancing a wide variety of activities.
She also has family in India, the country of her birth. In a recent profile for Conde Nast Traveler, Chopra Jonas opened up about her travel style, admitting that she traveled a lot even during the early days of the COVID-19 pandemic since many of her projects were based in London and her main home base is in Los Angeles.
"I feel like (with) COVID, so many of us are scared to travel for leisure. I want to take a holiday for fun!" Chopra Jonas said. The actor, who is married to singer Nick Jonas, went on to describe how she is willing to go "anywhere" but that Hawaii is on her travel bucket list.
What did Priyanka Chopra Jonas reveal about her plans for traveling long-distance?
Traveling from Los Angeles to London can be stressful, and for time-consuming flights, Chopra Jonas likes to follow a set strategy. As she told Conde Nast Traveler, she actually likes long flights. "Oh, I have a plan. One of the longer flights that I usually take is Los Angeles to Dubai to go to Mumbai, or L.A. to London to go to Europe," Chopra Jonas said.
"Both of those flights I do very frequently, but I love a long flight, because when you get to the airport, after you're checked in and everything, I love sitting in the lounge and making sure that I look at all the snacks, have a glass of wine."

Condé Nast Traveler
She went on to describe how she boards her flights, changes into comfortable clothes (in order to avoid staining her professional gear), applies moisturizer to her hands and feet, and settles into her seat. The actor always makes sure to get a menu, which she peruses for yummy snack options.
At that point, after she's selected some food, Chopra Jonas checks out the available movies on the flight. She likes to watch a "classic" movie before going to sleep and napping until about 45 minutes prior to landing. Then, Chopra Jonas will "change back into clothes I'm going to land into, freshen up, have an espresso, and I'm ready for my day."
Where are Priyanka Chopra Jonas' favorite places to visit?
Clearly, Chopra Jonas is an experienced traveler. While she has been all around the world, there are a few places that Chopra Jonas finds especially charming. "I love Singapore, and I absolutely think it's one of the jewels in Asia's travel destinations," the new mom admitted to Conde Nast Traveler. "I love Paris and I've been there a million times and can keep going a million times." Chopra Jonas, who is a self-admitted foodie, praised Montreal as a city with "shockingly" great food.
When it comes to her home country of India, Chopra Jonas recommends that fellow travelers check out Goa, Mumbai, and the state of Kerala, as well as the Himalayas, which is, to her, "the most incredible part of India."