Producer Says Finding Next James Bond Actor Will Take Some Time, Here are 3 Possible Candidates
Who will be the next James Bond actor? We may not find out for a while, but here are some possible candidates.
After Daniel Craig took his final bow as James Bond in No Time to Die, many have been wondering who will be cast as the next actor to play the iconic British spy. A bunch of candidates for James Bond have been thrown in the ring by the internet such as Idris Elba, Tom Hardy, and Michael Fassbender, but nothing has been confirmed. In fact, don't expect an announcement on who the next James Bond actor is anytime soon. 
The next James Bond actor will not be announced for a while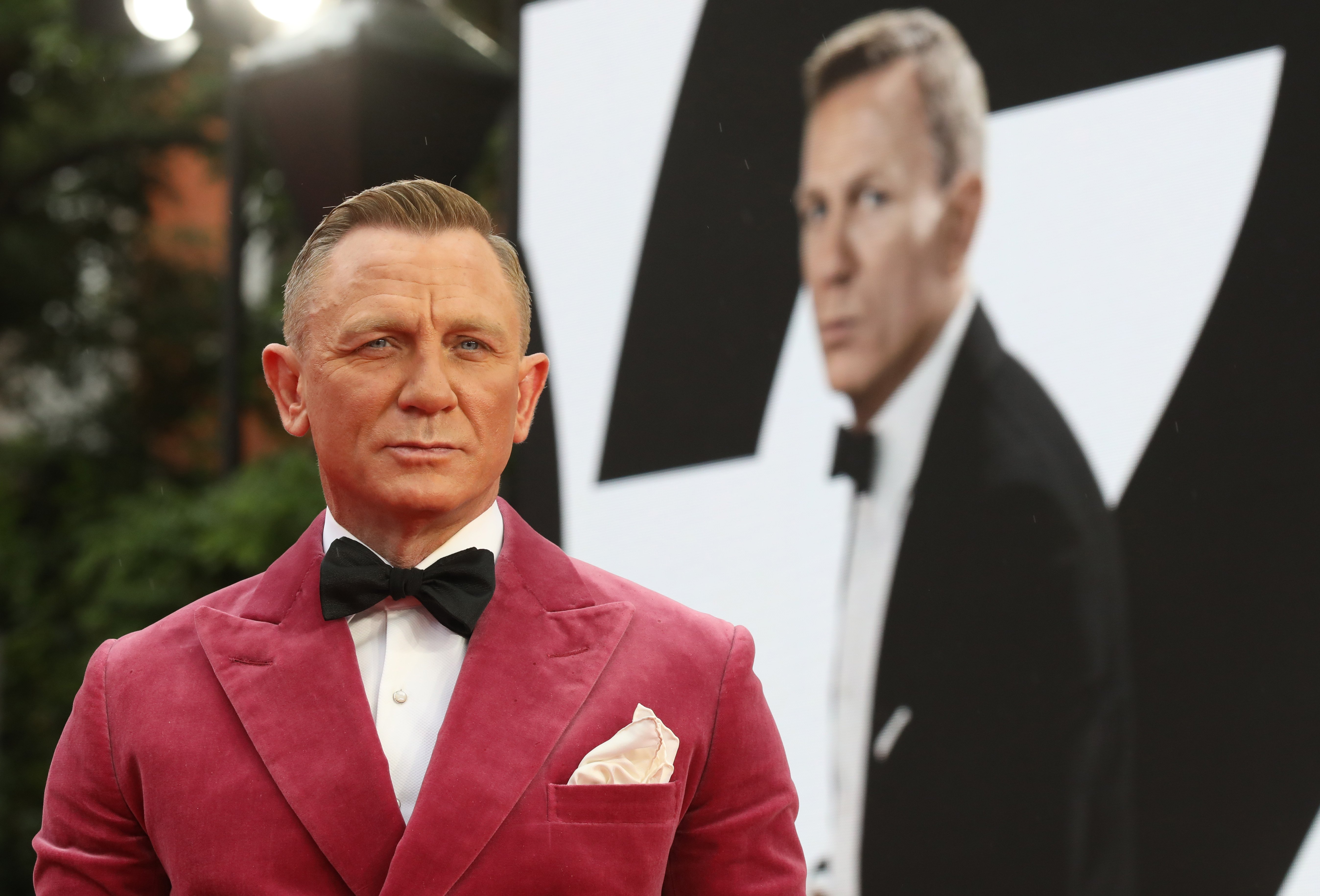 In an interview with Variety, Bond franchise producer Barbara Broccoli told the outlet "it's going to take some time" before Craig's replacement is announced. 
"It's a big decision," Broccoli said. "It's not just casting a role. It's about a whole rethink about where we're going."
While we wait for the next James Bond, there are plenty of actors who would be fantastic decisions for this role. They may not be able to fully replace Craig, but hopefully they can bring their own unique spin to this timeless character.
Here are 3 possible actors who could be the next James Bond
Regé-Jean Page
Regé-Jean Page has been a popular name for the next Bond actor for a while. The actor stole the hearts of many as Simon Hastings, the Duke of Hastings, in Netflix's Bridgerton. Many thought he could be a great Bond not only because of his looks, but also because of the charm and suave attitude that he brought to his role. 
Plus, Page is only 34, meaning he could play Bond for a long time before the franchise would need to reboot once more. Currently, Page is leading the betting odds for who is going to be cast in the role. According to us-bookies.com, Page leads the pack with betting odds of 15/8. He is followed by Henry Cavill at 4/1 and Aidan Turner 6/1. Page is still an unknown name to those who haven't watched Bridgerton, but he would still be a solid choice nonetheless. 
Henry Cavill
Now that it appears like Cavill is done playing Superman in the DC universe, it could be time for him to take on another iconic character. Cavill certainly has the looks and style of Bond and could easily pull off the many action sequences. The Enola Holmes actor has played other landmark roles including Sherlock Holmes and Geralt of Rivia in The Witcher series. 
Many fans on the internet have cited his role in The Man from U.N.C.L.E as a source for why he would be an amazing Bond. Similar to Page, Cavill has the potential to play the role for a long time, but he could also be a boost at the box office since he is already a well-known actor. 
Idris Elba
While Idris Elba seems to be the most-requested actor to play James Bond, it may not be entirely likely. One of the main detractors is that Elba is almost 50. Craig played the role for 15 years and while Elba would still undoubtedly look fantastic at 65, he may not be able to pull off many of the physical stunts. 
Still, the possibility remains due to how popular the The Suicide Squad actor is and how he has consistently proven to be a fantastic performer. His many action roles also prove that he can handle the strenuous actions of filming a Bond film, while still being able to be the charismatic hunk we all know him to be.