'Promised Land' Cast Member Tonatiuh Dishes Everything You Want to Know (Exclusive)
ABC's new Latinx drama, Promised Land, has one new cast member that viewers can't stop Googling; Tonatiuh Elizarraraz. Unlike John Ortiz, Bellamy Young, Cecilia Suarez, and Christina Ochoa, his IMDb profile is scarce, and Wikipedia doesn't have a page on Tonatiuh. Therefore, Showbiz Cheat Sheet interviewed the 25-year-old actor who portrays Antonio Sandoval in Promised Land on Feb. 10, 2022. In addition to finding out more about this elusive new actor, Tonatiuh told both hysterical and amazing stories about himself and his time on the set of Promised Land.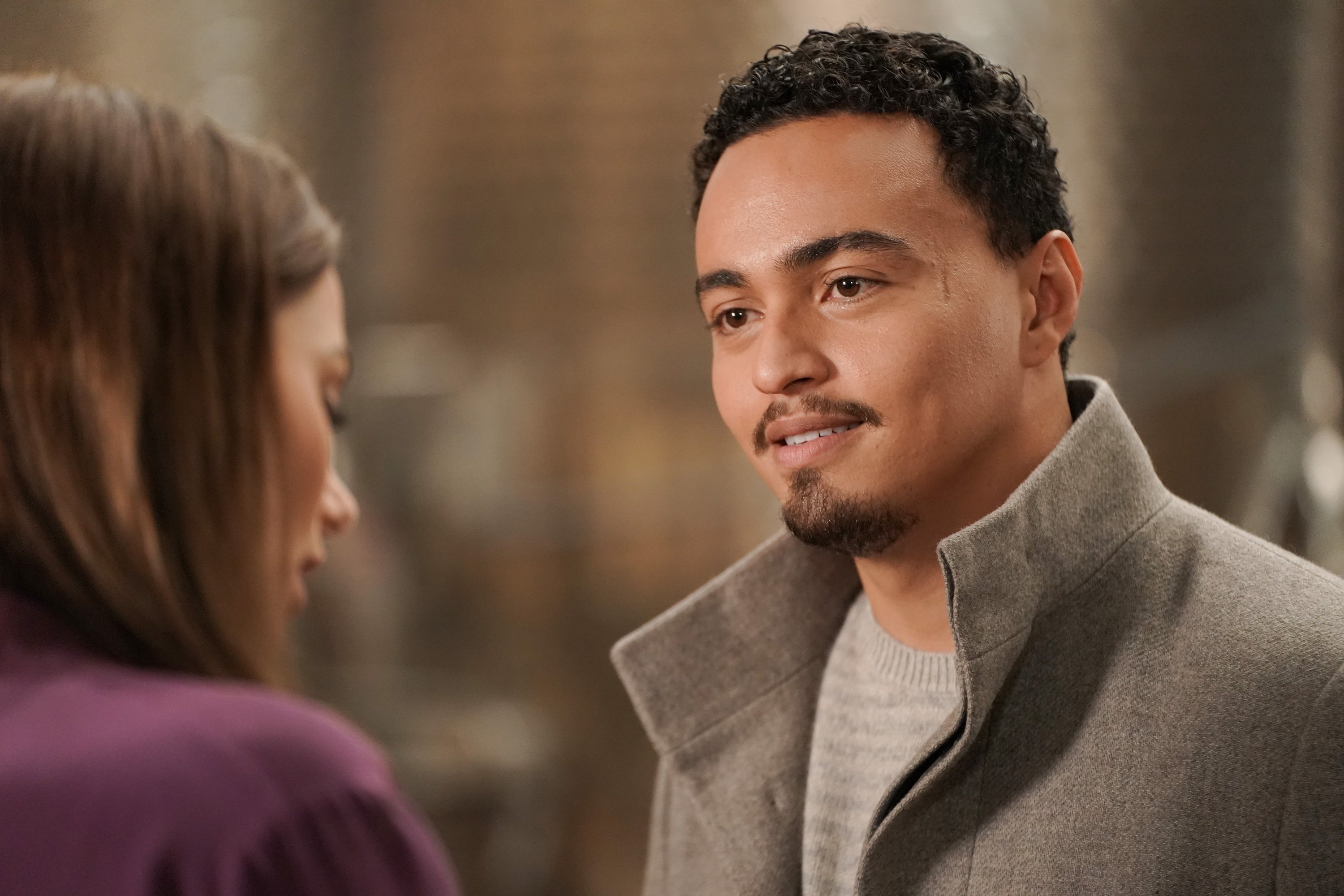 'Promised Land': Who is Antonio Sandoval?
Antonio Sandoval arrived at his family's Sonoma Valley home and Heritage House Vineyard in Promised Land Episode 1. However, viewers do not know much about why he left 10 years prior. Tonatiuh gave Showbiz Cheat Sheet a little more information about who Antonio is besides Joe Sandoval's eldest son.
"Antonio was exiled by his father and kicked out of the family and was gone for about 10 years," Tonatiuh explained. "So we meet him as he's entering the house for the first time in that 10-year period. You'll have to tune in to see what exactly went down. I think he is sharp-tongued and very bright and is hurt and is looking to heal."
Tonatiuh was a storyteller from a young age
"I was born in Boyle heights, here in Los Angeles, to a Mexican family of immigrants," Tonatiuh began. "I grew up in a beauty salon. My mom cut hair for a living and raised me and my older brother until she remarried. So, that's why I have a little bit of a gift of gab. That's where my love for storytelling came from because that's what you do at a beauty parlor. I am part of a matriarchy. My grandmother is the head of our huge family. My mom is number seven out of 13."
"When the pope says no condoms, you listen," Tonatiuh joked about his significant number of aunts and uncles. 
Tonatiuh dropped other hysterical one-liners and stories throughout the interview that left the interviewer laughing hysterically. 
"I have been enjoying storytelling since I was a kid," he continued. "This is such an embarrassing story, but I used to spend hours in the bathtub playing with dolls and telling stories with them. I think that kid grew up and is still out here imagining and creating worlds for people to consume and to change the environment of how we see each other and how we see ourselves."
Tonatiuh's TV and film credits
According to IMDb, Tonatiuh voiced a character named Miguel in a Nickelodeon TV series, The Loud House. He also portrayed Marcos in the Starz TV series Vida before joining the cast of Promised Land on ABC.
"I have one project coming out later this year," Tonatiuh teased. "It's called Angelyne, and it's with Emmy Rossum and Martin Freeman and it's so much fun. It's about the LA icon Angelyne — the pink Corvette driving, real-life Barbie doll — as she likes to call herself. So, I did three episodes with them, and I got an opportunity for them to age me up to 50 years old. So that was a lot of fun to go under that."
Tonatiuh also appeared in Jane the Virgin, Chicago Med, Famous In Love, and Stargate: Origins. Tonatiuh starred in the 2020 SXSW selected film Drunk Bus and the indie dramedy Shoplifters of the World in the film world.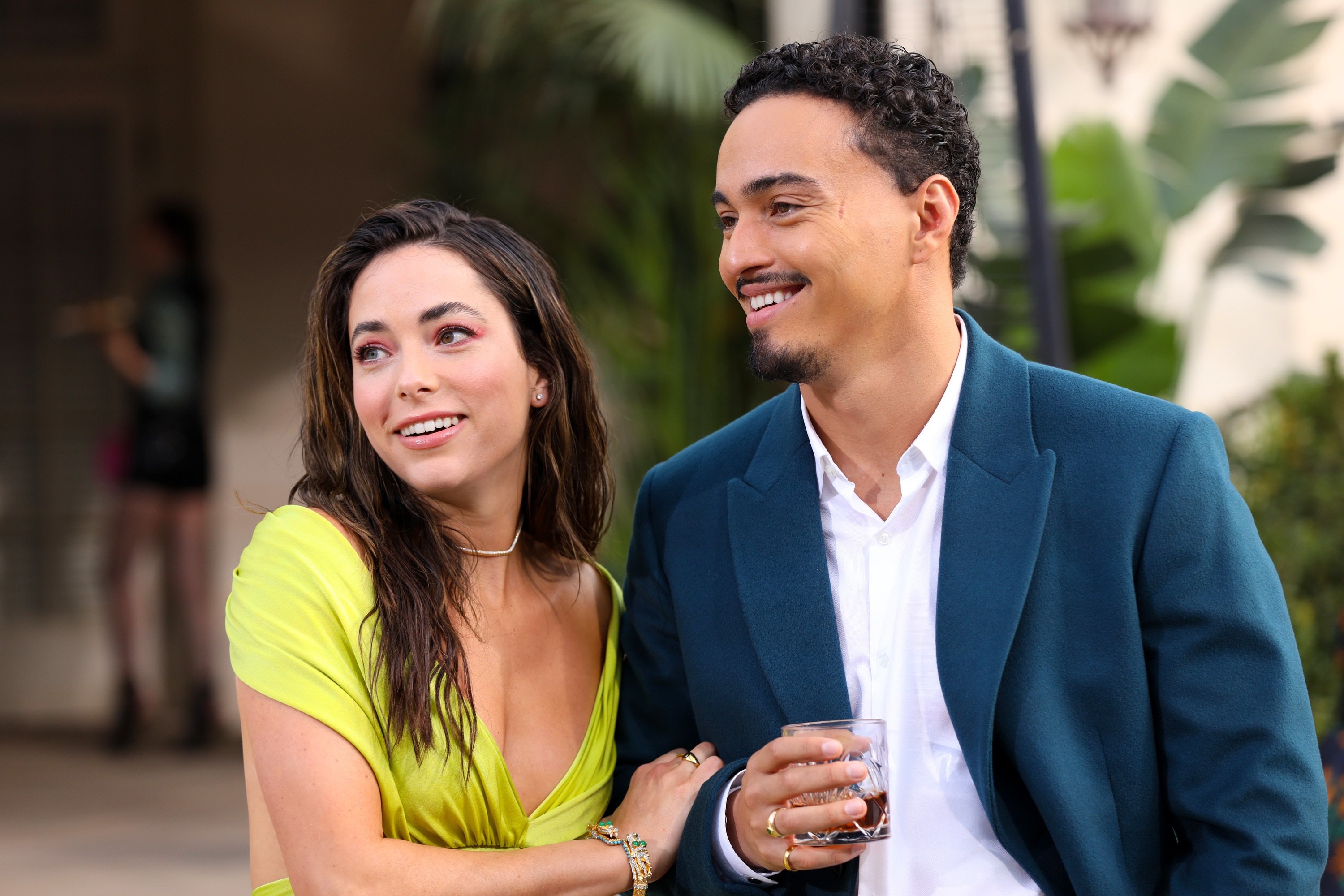 "Vida is also another incredible show that I am so passionate about," Tonatiuh added. "It was another all Latin cast which took place in the town that I was born in, Boyle Heights."
"One of the scenes where we are shooting at the park was the same park where I learned how to ride a bike," Tonatiuh added a little fun fact about Vida. 
Tonatiuh has two unique hobbies
The actor from Promised Land on ABC also described two things he loves to do when he's not acting — Acro yoga and capoeira.
"One person's on the floor, and they lift the other person up into the air, and then you make fun cool shapes," Tonatiuh described his passion for acro yoga.
He also explained what capoeira is and how the unique dance fighting came to be.
"Capoeira is a combination of rhythmic fighting with acrobatics including flips and cartwheels," Tonatiuh explained. "They have music and capoeira songs. When you are practicing capoeira, you learn all of that. You sing in community, and you play an instrument with the community, and then you're also fighting with the community."
"Black Brazilians weren't allowed to learn how to fight, right, and that was a form of keeping them in check back when colonization was happening," Tonatiuh added. "And they also had very little spiritual belief that they were allowed to have because, of course, of the Catholic Church. But they created this Martial arts dance with music. There's this whole culture. If they were ever to get caught, they were playing music and could say, 'Oh, we're just dancing.' They were actually learning how to fight with their bodies."
Look for more stories from Showbiz Cheat Sheet's interview with Tonatiuh coming soon. Promised Land airs Mondays at 10 p.m. EST on ABC.