'Promised Land': Is Heritage House Winery an Actual Vineyard in Sonoma Valley?
Are you wondering where the Heritage House Winery featured in 'Promised Land' on ABC is located? Here's what we know about the filming location.
The twisty drama of Promised Land on ABC is intriguing, but many viewers want to know more about the Heritage House winery in Sonoma Valley. Sure, the love triangle between Joe Sandoval (John Ortiz), Lettie Sandoval (Cecilia Suárez), and his ex-wife Margaret Honeycroft (Bellamy Young) is enough to keep anyone's attention. However, the picturesque backdrops and constant wine pouring can't be overlooked. We answer the most crucial question about the new series airing while viewers await the return of Big Sky in 2022 below. Is the Heritage House winery an actual vineyard that viewers can visit in Sonoma Valley, California?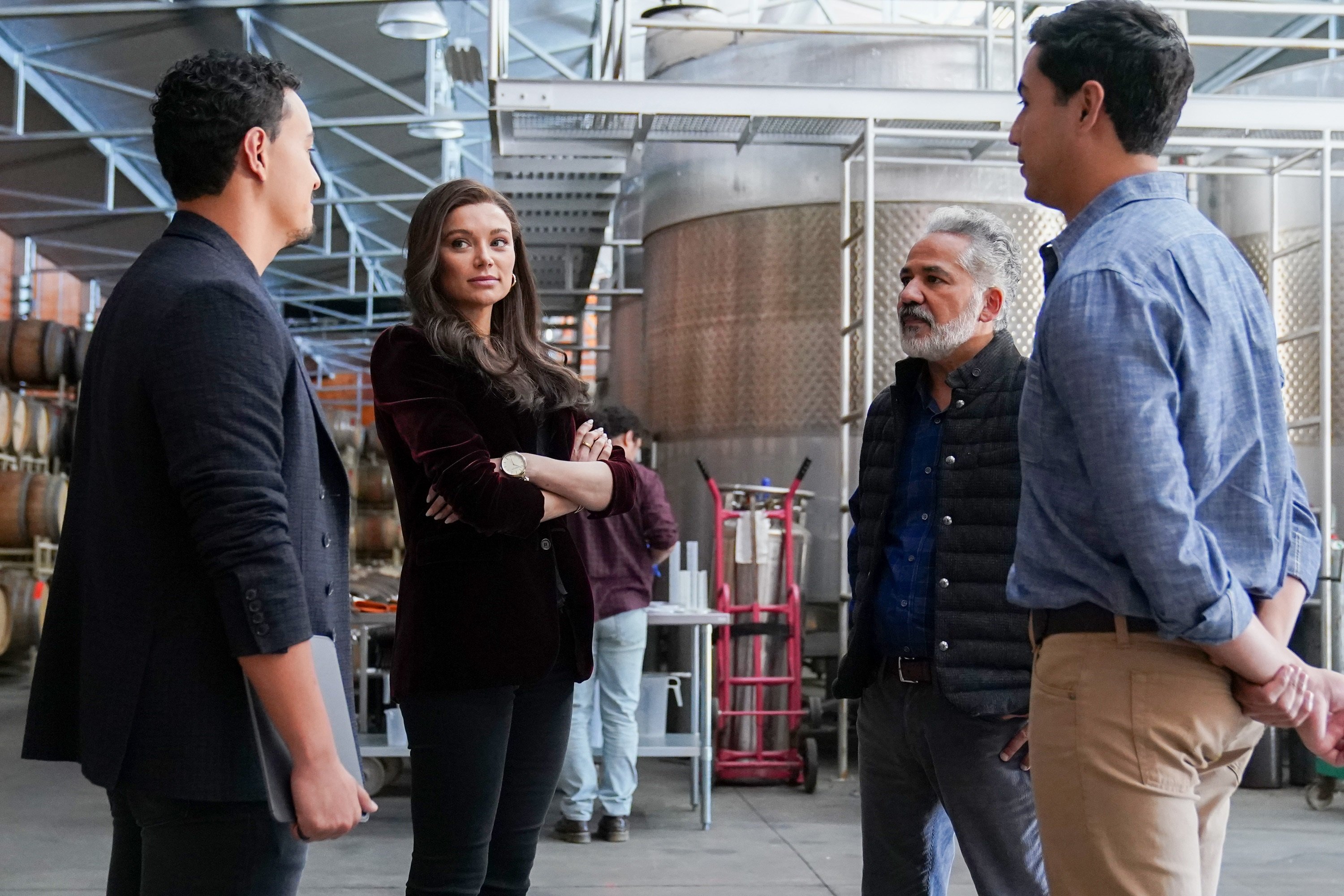 'Promised Land': Is Heritage House winery in Sonoma?
Although there is a Heritage House Resort and Spa in Sonoma, California, it is not the winery featured in Promised Land on ABC. Showbiz Cheat Sheet contacted the media relations team to learn more about where ABC filmed Promised Land.
"Parts of the series are filmed at Agua Dulce Winery," an ABC representative from Promised Land told Showbiz Cheat Sheet via an email on Jan. 24.
In real life, the Heritage House winery shown in Promised Land is the Agua Dulce Winery in Santa Clarita. The vineyard is not in Sonoma Valley at all but is located in Sierra Pelona Valley, California, outside of Los Angeles.
Agua Dulce Winery
ABC filmed Promised Land at the Agua Dulce Winery, a family-owned and operated winery, like in the series. The vineyard features daily wine tastings and tours. It's located approximately 45 minutes North of LA. According to the Agua Dulce website, the winery boasts the opportunity to film in various locations on the vineyard. Photos of the winery show where Joe Sandoval kept the truck full of bullet holes. It also reveals the indoor room full of barrels of wine that Veronica (Christina Ochoa from A Million Little Things) and Antonio (Tonatiuh) walkthrough in Promised Land Episode 1.
Is 'Promised Land' Based on a True Story?
Promised Land is not based on a true story, but it does have roots in the truth. Matt Lopez wrote, and executive produced the new ABC series. He created the drama that unfolds with the Sandoval family. However, the story of Mexican migrant workers becoming wine owners in California wine country is not a new one.
According to the Washington Post, the Smithsonian recognized five Mexican American families in 2017 who worked their way from vineyard migrant workers to winery owners. Reynaldo Robledo, for example, was a teenager in Napa Valley when he learned how to graft vines and drive a tractor. Soon he became a crew chief on a vineyard who managed thousands of acres. In 1984, Robledo purchased a 13-acre junkyard in Carneros for $126,000. He planted vines there, and the rest is history. Today, he owns the Robledo Family Winery.
Although Lopez created the fictional Sandoval family, he drew inspiration from Mexican American family wineries. 
Promised Land airs on ABC on Mondays at 10 p.m. EST and the next day on Hulu.