Proof Tom Holland Plans to Jump From the MCU to the DCEU: Spider-Man to Who?
Tom Holland has played Spider-Man since he first appeared in the 2016 MCU installment Captain America: Civil War.  Though starring alongside Naomi Watts and Ewan McGregor in The Impossible and taking on Billy Elliot in a West End production prior to his casting as the iconic web-slinger, this role has kickstarted the actor's career, igniting his ascension to A-list status.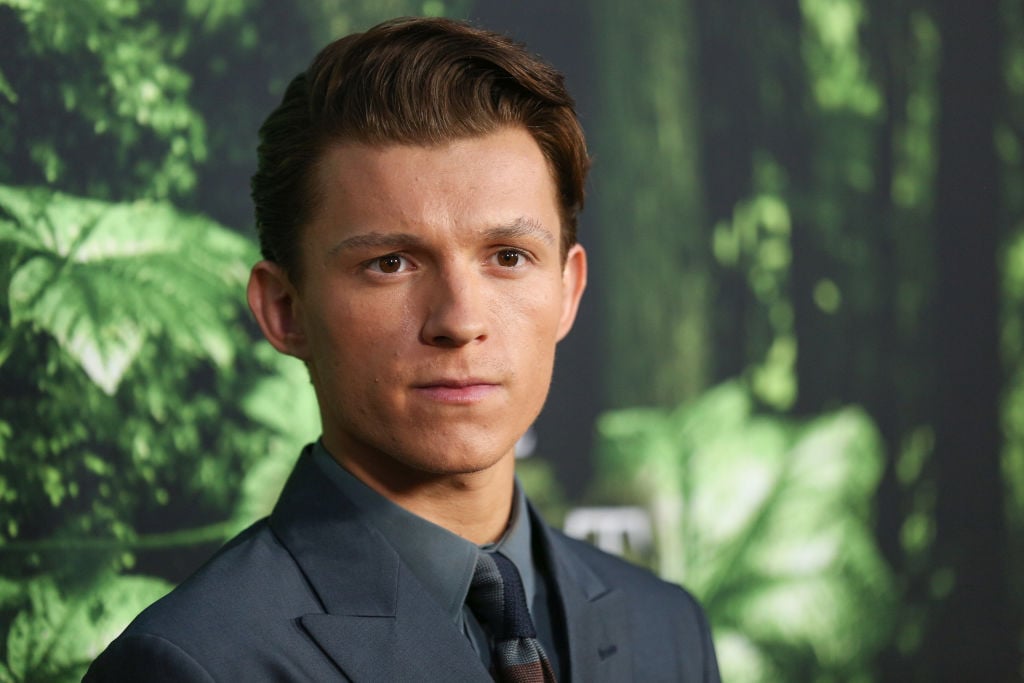 Tom Holland has been hailed as the best Spider-Man for he equally captures the geeky and unsure Peter Parker — with an innocent yet inspiring naivete — as well as the quick-tongued and funny-in-combat Spider-Man. Many fans couldn't imagine another actor following in his footsteps. As of now, based on the most recent Disney/Sony negotiation, fans will receive Tom Holland in a third standalone movie and an additional MCU film. However, what will happen after that? 
Tom Holland has revealed in the past that he plans to diversity his portfolio; thus, it might be a while until we see the actor crawl into the supertight super suit of a superhero following Spidey. However, there's one specific comic book character that Tom Holland would like to play, and he would have to travel to the dark side — the DCEU — to tackle it. 
Tom Holland wants to play one famous DC superhero 
Tom Holland sat down for an interview with his Homecoming co-star Zendaya, two years back to discuss his career, personal life, goals, strengths, weaknesses and so on. He explained to Zendaya what he wants out of his career while noting the dangers that come with playing a superhero for too long. He stated:
The 20-year goal is to be a film director. The 15-year goal is to win an Oscar. The five-year goal is to just keep enjoying myself. I really am having the time of my life. But as far as my future goes, I want to stretch myself as an actor in a way that Jake Gyllenhaal, Leonardo DiCaprio, and Meryl Streep do. I don't want to be stuck to one character. I think that's what can happen when you take on a superhero movie. So every conversation I have with my agent is, "What have you got for me? What's next? Who can I play?"

Interview Magazine 
Tom Holland wants to stretch his acting muscles, reaching the likes of Leonardo DiCaprio, Meryl Streep, and Jake Gyllenhaal. And, based on his immediate future, he should be able to break the mold he may be afraid he has cemented.
Holland is slated to play both a drug-addicted army veteran forced to rob banks to clear his debts and a psychologically traumatized Vietnam War vet in the near future. However, when it came to roles he hasn't gotten the chance to play and/or would still like to play, a certain superhero tops the list. 
Zendaya asked Tom Holland, I feel like I know the answer to this, but what role in an iconic movie do you wish that you could have played? Holland responded: 
James Bond. Or maybe I'll do Batman. 

Interview Magazine
There you have it, folks, the web-slinger may one day wish to portray the caped crusader. While Robert Pattinson will play the Bat in an upcoming movie, DC recasts its stars all the time and, if they know Tom Holland is interested, maybe he will snag the role when he grows a bit more distinguished. However, would Holland's MCU fans ever forgive him?