'Property Brothers' Fans Think the Brothers are Like 'Human Sheetrock'
The property brothers may not have known it when they went into the real estate biz, but they would end up having the perfect credentials for their own show. Fans love home renovation shows and home buying shows, and Property Brothers is both. Jonathan Scott does the renovations, and Drew Scott is a licensed Real Estate agent. They were perfectly poised to combine a home buying and home renovation show into one hit series.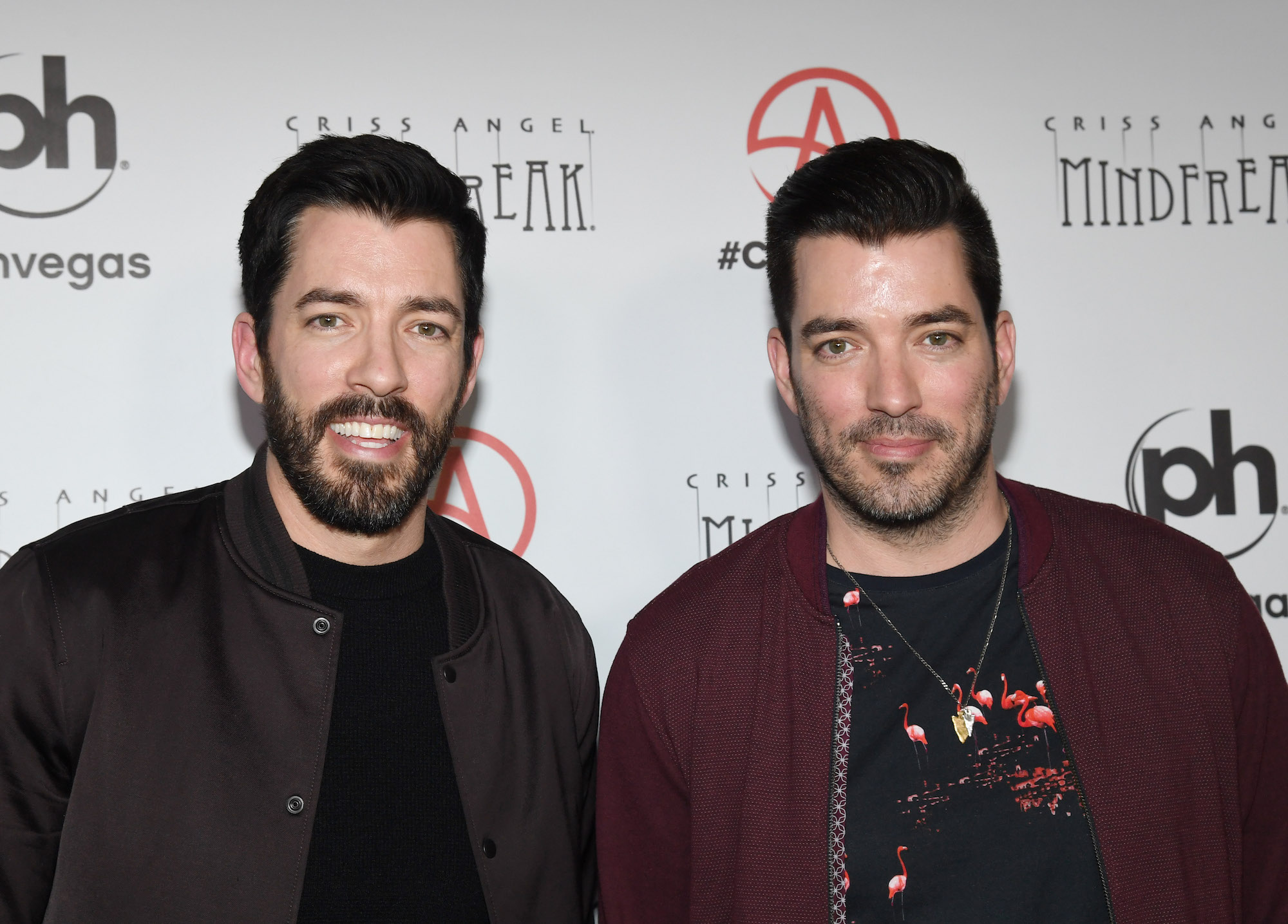 'Property Brothers' is a HGTV hit 
The Scott twins have been on TV since 2011. That's when their first show, Property Brothers, aired. It took off fast. The twins help prospective homeowners who have stalled in their search and sale. They need the show to move fast, so the Scotts purposefully scout families who know what they want from their property. Drew then tries to find something that fits their needs. That will usually get the family everything they want without going over budget. 
However, when Jonathan starts using his contracting skills to renovate the home up for sale, the budget usually starts to become an issue. It seems like Jonathan almost always experiences at least one unexpected disaster while doing his renovations. Still, the brothers work hard to keep the families on their show within their budget, even if it means Jonathan has to get his hands dirty himself. It is rare to see Jonathan jump in and do actual building on the show, which is something some fans have an issue with. 
The show is popular, but not all HGTV fans love 'Property Brothers' 
On a recent Reddit thread, fans complained about Jonathan being a "fake contractor." A post saying that "Property Brothers are the biggest frauds on the channel" got a lot of fans talking. Some fans see the fact that Jonathan is never "dirty, never sweaty, never actually swinging tools" as a sign that he is not really a contractor, just a TV personality. And as far as his personality goes, some fans don't like that much either. 
When one fan pointed out that a lot of TV contractors are more personalities than contractors, another fan replied "I'd agree with that if they had personalities. They are human sheetrock." That's a lot of hate for Jonathan and Drew, but more than one fan felt strongly about them. A lot of fans maintain that the brothers are actors, not real estate specialists as they seem. The fact that they've made it big seems to bolster this claim for some. One fan wrote "Yep, they're actors. The had small-time acting roles pre HGTV. They just seemed to hit it big when they landed Property Brothers. They are not contractors or interior designers, those people are all behind the scene. They are apparently great TV personalities. I think it's why you see them doing crossover things on Food Network, they'll sometimes pop up as guest judges on some shows."
Other fans defend Jonathan and Drew Scott 
Some Redditors defended the Scott twins in the thread. For some, it doesn't matter whether they're professional contractors or not. They're fun to watch, and that's all that's important when it comes to television. One fan commented "Whether or not they are contractors or designers I really like them as people, so I watch their shows. All of them, I am loving Brother vs. Brother so far this season."
Others insist that Jonathan is a legitimate contractor, even if he doesn't get his hands dirty for the purpose of the show. A fan replied "Jonathan Scott is a contractor. He does hire a local contractor who leads the crew on set, thus the clean tool belt, but he is nevertheless a contractor." The fan explained that Jonathan's success has allowed him to mostly stay out of manual labor, but that success is thanks to a lot of hard work. 
According to HGTV, the fan is right — Jonathan is a licensed contractor, and Drew is indeed a realtor.