'Property Brothers': Why Does Everyone Love Jonathan and Drew Scott?
Property Brothers is an HGTV reality television show starring Jonathan and Drew Scott. It isn't their first – or only – television series, either. The duo can also be seen in Brother vs Brother, and fans will be happy to learn they have yet another show coming out which will air later this year.
While their original Property Brothers show focuses on flipping houses for profit, their new show focuses on a very different aspect of real estate. Property Brothers: Forever Home will focus on renovating existing properties to be what the homeowners always imagined. The show is set to air in May of 2019.
According to Drew Scott, "When a family buys a house, they know when it's the right one—the fixer upper where they can spend all their time and grow old together. But, before they know it, years go by and the house hasn't changed." Jonathan goes on to explain that "Renovations cost more than they imagine, so their 'diamond in the rough' stays rough for years. That's why we're here—to help families unlock the dreams in their uninspiring houses."
To say that fans everywhere are beyond thrilled to be seeing more of the Scott twins on HGTV would be an understatement. But why? What is it about Jonathan and Drew Scott that everyone loves so much? Here is what we know.
They're easy on the eyes
The most obvious answer is that the twins are easy on the eyes. I mean, who wouldn't love tall, dark, handsome identical twin brothers with winning smiles and bright eyes? They also keep sharp appearances, dressing well even while on the job. One brother tends towards a slightly rougher appearance, while the other seems to be prefer button-ups and slacks. Or, at least that's the image they gave the public in Brother Vs. Brother.
Keen eye for design
The incredible Scott duo has quite the eye for design. The homes they flip end up looking like artistic masterpieces versus ordinary homes, and it seems there is almost nothing they won't take into consideration. Fans have had nothing but positive things to say about their home designs, while other real estate television series have gotten a few raised eyebrows.
Fun personalities
Jonathan and Drew Scott have fun, lighthearted personalities that make them perfect television hosts. Most people can agree it seems they'd be fun to hang out with, and easy to get along with. Where some other home renovators got famous for losing their tempers, these boys keep it cool. They are often seen smiling, laughing, and joking on their shows.
Not only that, but we bet their great at parties. Jonathan used to perform magic tricks, while Drew did a stint as a party clown. Oh, and both brothers are also musically inclined (both play instruments and sing) and have black belts in karate. Is there anything they can't do?
They're helpful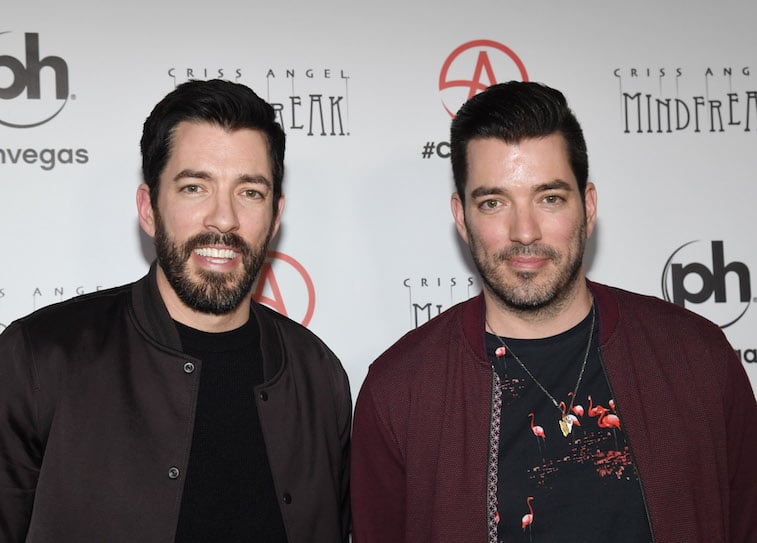 Throughout their shows, and via interviews or other online outlets, the Scott brothers have been sharing their wisdom of real estate wealth with their fans. Their seemingly infinite knowledge isn't top secret information they want to keep to themselves, but is instead something they happily share with those following along at home.
For example, they've mentioned what they think the biggest home design mistakes homeowners make are. What makes the list? A cluttered foyer, wrong wallpaper choices, overly trendy kitchen, and renovating an entire bedroom into a closet top the list. Other mistakes they mentioned include choosing anything other than an open floor plan (their obvious favorite), wall to wall carpeting, and failing to consider natural lighting when planning your home.