Psy Was So Excited He 'Couldn't Sleep' After Collaborating With BTS' Suga
Psy is back, complete with a new album and a single produced by and featuring Suga of BTS. Here's what Psy said about the 'That That' collaboration.
Even Psy is a member of the BTS ARMY, sharing that he must have "saved a country in [his] past life" after he was confirmed to collaborate with BTS' Suga. Here's what Psy said about his song "That That" and its corresponding music video, produced by and featuring Suga.
Suga is one of BTS' producers and rappers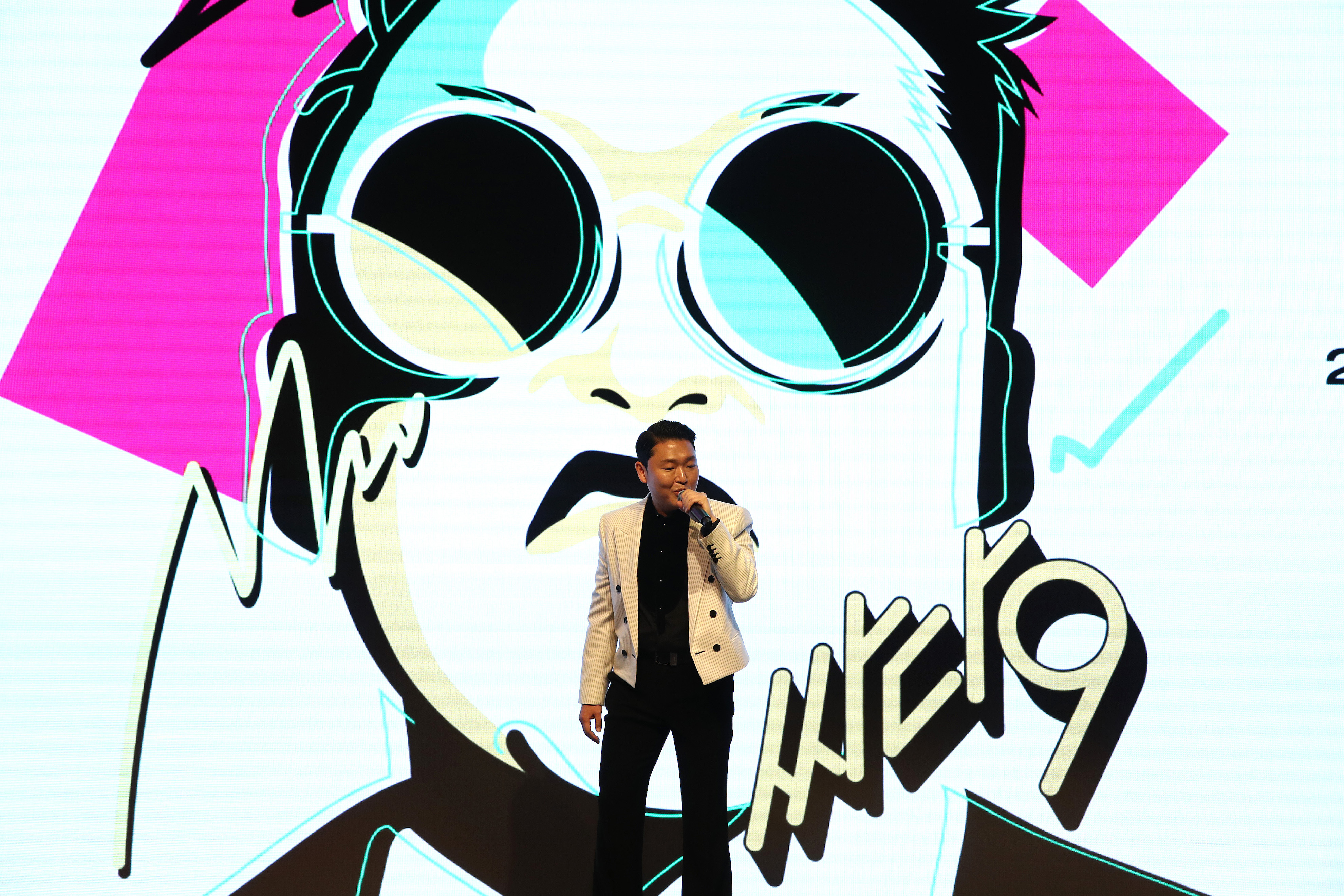 Some ARMYs know him as Lil Meow Meow, while others know him as the artist behind "Interlude: Shadow." Along with Jin, J-Hope, RM, Jimin, V, and Jungkook, Suga appears on BTS songs like "Permission to Dance," "Life Goes On," and "Butter."
When he's not writing, producing, and performing music with BTS, Suga creates solo music as Agust D, including the 2020 release D-2 and the music video for "Daechwita." He even collaborates with other artists, including the "Gangnam Style" singer Psy. 
Psy and Suga collaborated on the original song 'That That'
Between appearing at the Grammy Awards and BTS' Permission to Dance on Stage concerts, Suga collaborated with Psy on his recently released single "That That," acting as a producer, rapper, and even a dancer.
"Suga contacted us, saying that he wanted to produce me," Psy said, according to a translation from Koreaboo. "There was no reason for me to decline."
Suga's involvement went beyond producing this single. This rapper appeared in the official "That That" music video, dancing alongside Psy. He appeared in a TikTok video with the "Gangnam Style" artist. As a rapper in one of the world's biggest bands, even Psy was excited to collaborate with Suga. 
"I was so excited after Suga's collaboration was confirmed that I couldn't sleep for a couple of days," Psy said in the same video interview. "I felt like I had saved a country in my past life."
Since its debut, this track earned over 5 million Spotify plays, making it one of the most popular songs off of PSY 9th. The production also earned praise from BTS fans, with some noting Suga's added involvement.
Suga appeared as a featured artist (and producer) for other songs
This wouldn't be the first (or the last) time Suga worked with other artists. When Halsey created Manic, she included "Suga's Interlude," with the rapper performing in Korean. For the 7FATES: CHAKHO soundtrack, Suga appeared as a producer, while BTS' Jungkook functioned as the main vocalist. 
When BTS and Coldplay created "My Universe," Suga created an original remix of the single. This reimagined version became available on streaming services. Suga said this was one of the first times he worked in person on a project, primarily due to the coronavirus (COVID-19) pandemic and social distancing measures. 
With BTS' comeback scheduled for June 2022, presumably, Suga is busy creating new music for the K-pop group. However, several other members of this K-pop group recorded and released original music.