'Psych': Actor Anthony Anderson Appeared in an Episode Before Starring in 'Black-ish'
Today, Anthony Anderson is most known for playing the lead character on the ABC sitcom Black-ish, but his acting credits go back years. The actor has had roles in various projects, including his self-titled TV show All About the Andersons.
Before he appeared in his notable role as Dre Johnson in Black-ish, the actor had a stint in one of America's most beloved TV shows, Psych. Find out what role Anderson had in Psych and his other notable roles.
Anthony Anderson is Dre Johnson on 'Black-ish'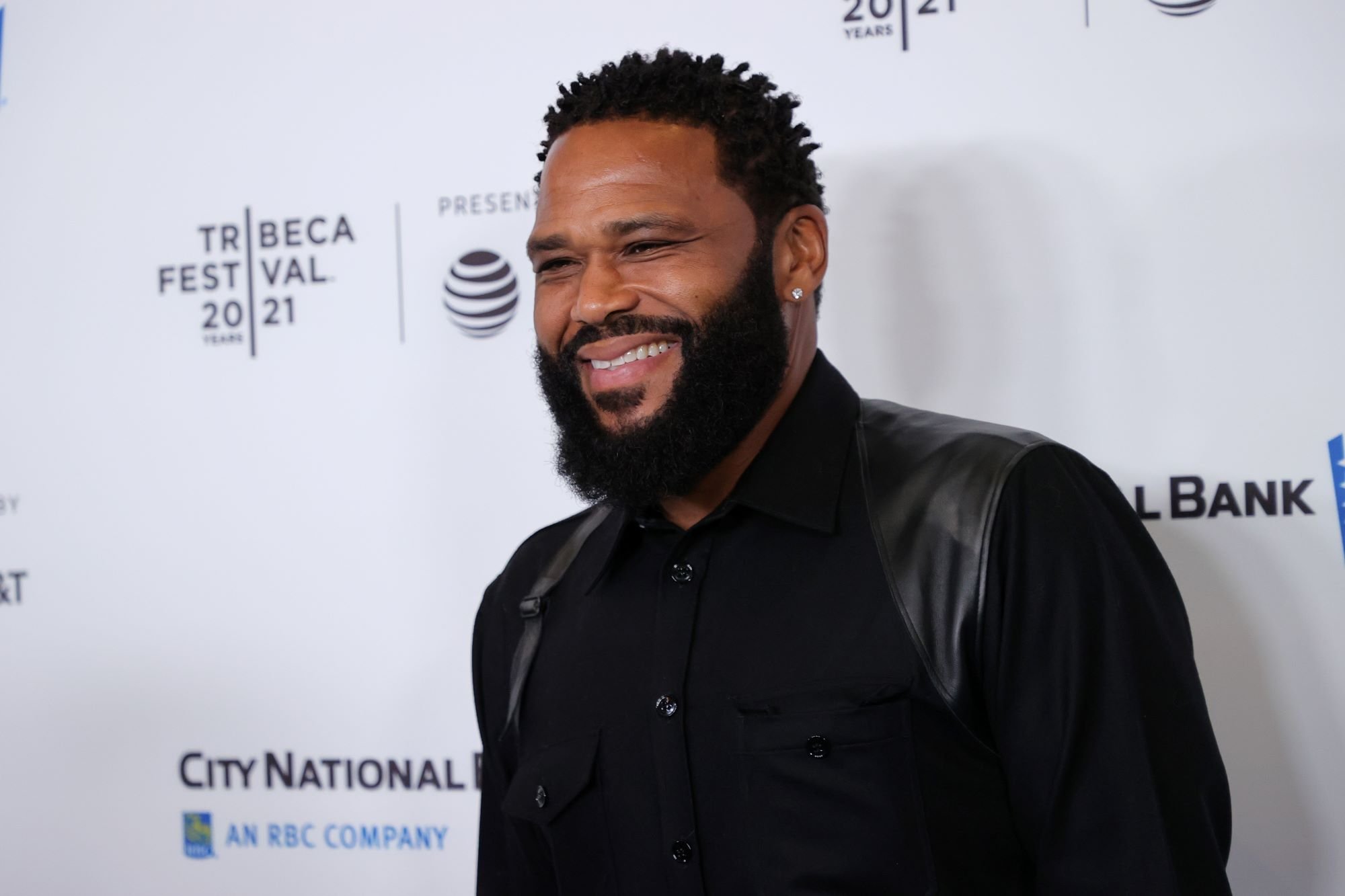 Black-ish is a sitcom that centers around the Johnsons, an African American suburban family. The Johnsons consist of Andre, his wife Rainbow, and their five children, Zoey, Junior, Diane, Jack, and Devante. The show also follows Andre's divorced parents.
Dre considers himself the head of the Johnson family, and when he looks at his life, he is proud of how far he's come. He has a beautiful wife who's an anesthesiologist, and he has managed to climb the corporate ladder at his advertising firm.
However, upon closer examination, Dre believes the trappings of success have brought adjustment to his African American family. Dre is a staunch Democrat but still holds socially conservative political views and doesn't think Black people can be racist. He seeks to educate anyone who can listen about slavery and what it means to be Black in a White-dominated world.
Dre is also portrayed as a paranoid person who has stashes of weapons all around the house because "you just never know." Part of his armory includes switchblades, nunchucks, and machetes. His whole aesthetic consists of a lot of overpriced Jordans, he secretly cares for Black art, and although he is a huge Kanye West fan, he won't pay money to see him perform.
Additional traits of the character including Dre being a competitive person who doesn't take too well to losing, which is evidenced when the family plays Monopoly. Concerning himself with wealth and success, Dre often brags about his credit score and believes it's the best thing about him. However, he still loves his family deeply and is extremely close to his mother.
Anderson had a cameo on 'Psych'
Before his prominent role on Black-ish, Anderson appeared in a slew of other productions, and among them was the dramedy Psych. Anderson had a one-episode appearance on the hit show in the show's fifteenth episode of season six called 'True Grits.'
According to ScreenRant, the star played Thane Woodson, a wrongly convicted man who wants to speak about the injustice he faced and get restitution money. Instead of going to the Santa Barbara Police Department for help, Thane solicits Gus and Shawn's help as he is wary of the legal system and the police.
For Thane to get restitution money, the real culprit has to be arrested, tried, and convicted. The two agree to help Thane as he convinces them that taking on his case will be a form of civic duty. Thane's attitude toward seeking justice also enamors them.
Shawn and Gus get to work, but they butt heads with Thane's arresting officer Juliet who seeks to right her wrongs. They, however, tie the robbery and others in the city to a construction worker whose dad had been covering for him. Finally, Thane is given his compensation, and he says goodbye.
Anderson's other notable roles
Although the star's first role was in a guest capacity in a video short, he had his big break with the 1996 sitcom Hang Time playing Teddy Broadis. Anderson also had guest roles on shows like Malcolm & Eddie, NYPD Blue, and Ally McBeal.
The Black-ish lead is also a Food Network regular. He has appeared in various competition shows such as Iron Chef America and Chopped: Celebrity Holiday Bash as a competitor and a judge. He also hosted Eating America with Anthony Anderson, which saw him traveling to various towns for food festivals highlighting different types of foods.
RELATED: 'RHOD' Stephanie Hollman and Actor Anthony Anderson Banter and Eat Wings in Car Series