'Psych' Was Kurt Fuller's Longest-Running Acting Job to Date
'Psych' was one of USA's biggest hits — and it was also comedic actor Kurt Fuller's longest-running acting gig.
Few actors can say they've appeared in hundreds of TV shows and movies, but Kurt Fuller can say it's so with confidence. In fact, the long-time actor has been in more than 200, although none of them compared to the length of commitment he had given to Psych.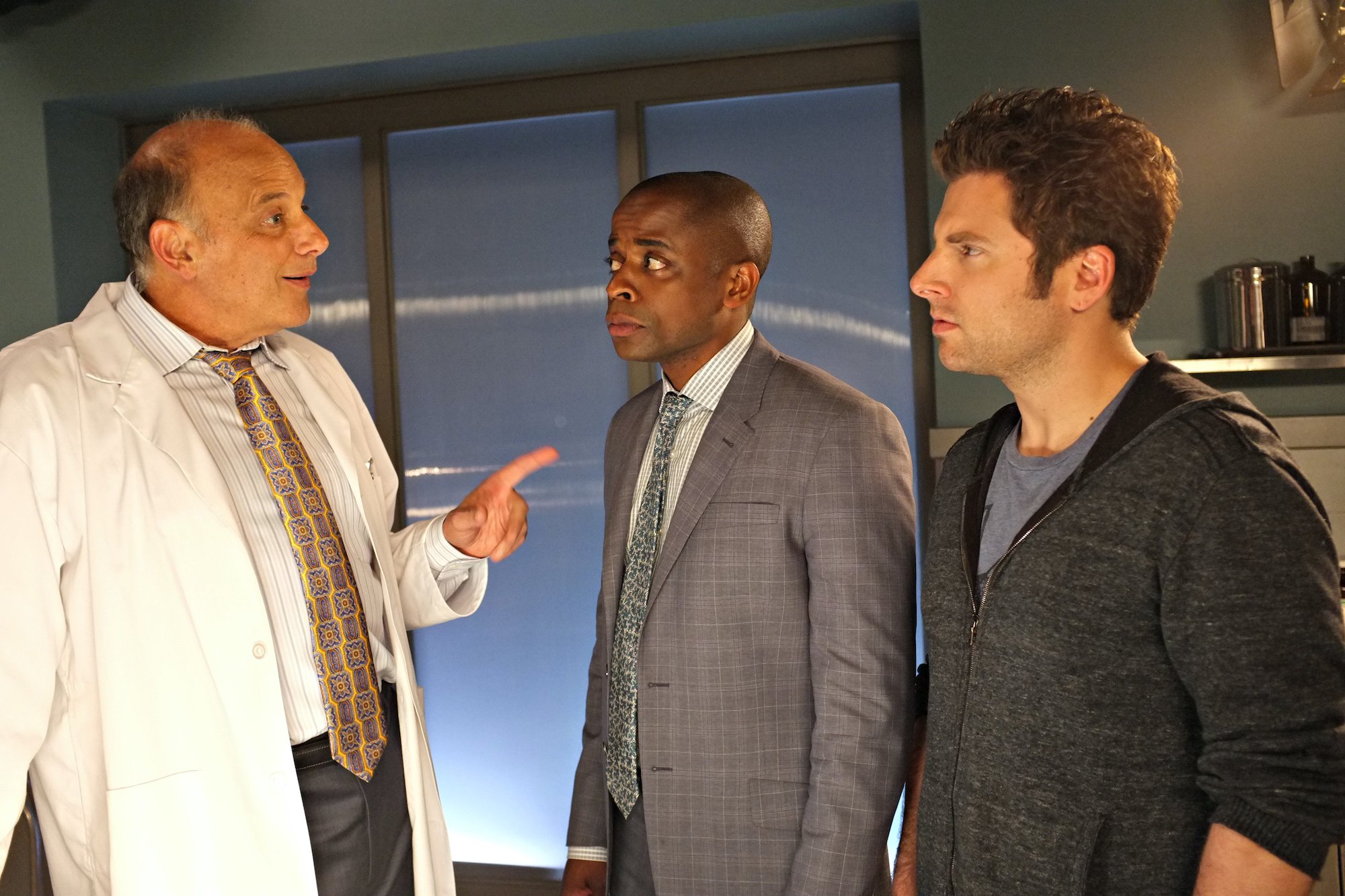 This isn't to say there isn't time for Fuller to find another project worth dedicating so much time to, but it certainly would take a lot since he's still taking on Psych movies following the finale of the TV series. 
Kurt Fuller has been a part of more than 200 TV and movie projects
With 207 acting credits under his belt so far, Fuller has quite an extensive resume in Hollywood. He's most popularly known as Woody Strode, the quirky coroner on the popular TV show Psych, but chances are you'll spot him in just about any '80s sitcom you throw on.
He's made his way into Knightrider as a cameraman (his acting debut on TV), Wildside as Elliot Thogmorton, Cagney & Lacey as Lorca, Beverly Hills Buntz as Harry, Jake and the Fatman as Mr. Bernsteen / Mr. Burnstein, and many more.
As for movies, his most popular roles were John in Midnight in Paris, Hardemeyer in Ghostbusters II, Tony in The Running Man, and Frank Head in Anger Management, and then, of course, all the Psych movies that followed.
'Psych' is his longest-running acting job by a long shot
While there is hardly a show on TV since the '80s that Fuller didn't make at least one appearance in, Psych is the only TV show the funny actor committed more than five years to consistently. You'll find a few shows that range from five to eight years, but all of them were only for a handful of episodes, whereas Psych invited Fuller back for more than 30 throughout the series.
In fact, Screenrant points out that the popular TV series has given Fuller and Timothy Omundson (Detective Lassiter or Lassie) their longest acting roles yet, and although both have been in an unimaginable number of shows and movies — viewers often know their faces but not their names.
Psych is sure to change all that, though. "The duration of the series, as well as their distinctive roles within it, will surely allow audiences to remember their characters Carlton Lassiter and Woody Strode for many years to come." It will also give them the recognition they both deserve after such long and successful careers in Hollywood.
Fuller is still keeping busy in the acting industry
Even with a Psych 3 movie coming somewhere between the end of 2021 and 2022, Fuller has unsurprisingly, found time to add another 3 projects into his long collection of acting roles. Not only did the comedy actor appear on Evil as Dr. Kurt Boggs, Deported, and Psych 2: Lassie Come Home in 2020/21, but he just completed his role as Frost in Sound of Freedom and Dr. Globerman in the TV series The Elevator. Even more, Fuller has a role in The Potters as Frank Berry that's in pre-production. 
It's safe to say — given his history of 200+ acting roles — that Kurt Fuller is far from done with acting any time soon. It's likely that with this continued pace, we may even see at least 50 more before the actor decides to retire from Hollywood for good. At least we can only hope so since there isn't a show or movie Fuller's appearance doesn't bring a bit of much-needed humor to!