'Pulp Fiction': Quentin Tarantino Had to Read Uma Thurman the Script Over the Phone to Convince Her to Accept the Role of Mia Wallace
Pulp Fiction is the definition of an ensemble piece. Quentin Tarantino's seminal 1994 masterpiece features performances from multiple accomplished actors, and it's impossible to imagine the film working without all of them. Whether it's Samuel L. Jackson's bombastic monologues, John Travolta's dance moves, or Tim Roth and Amanda Plummer's frenetic energy, the entire cast seems to be firing on all cylinders.
Another member of the cast who helped make the film great was Uma Thurman. But did you know she almost didn't sign on for her role in the film? Let's take a closer look at how Thurman nearly turned down the role of Mia Wallace and how Tarantino convinced her to take it.
Uma Thurman originally turned down her 'Pulp Fiction' role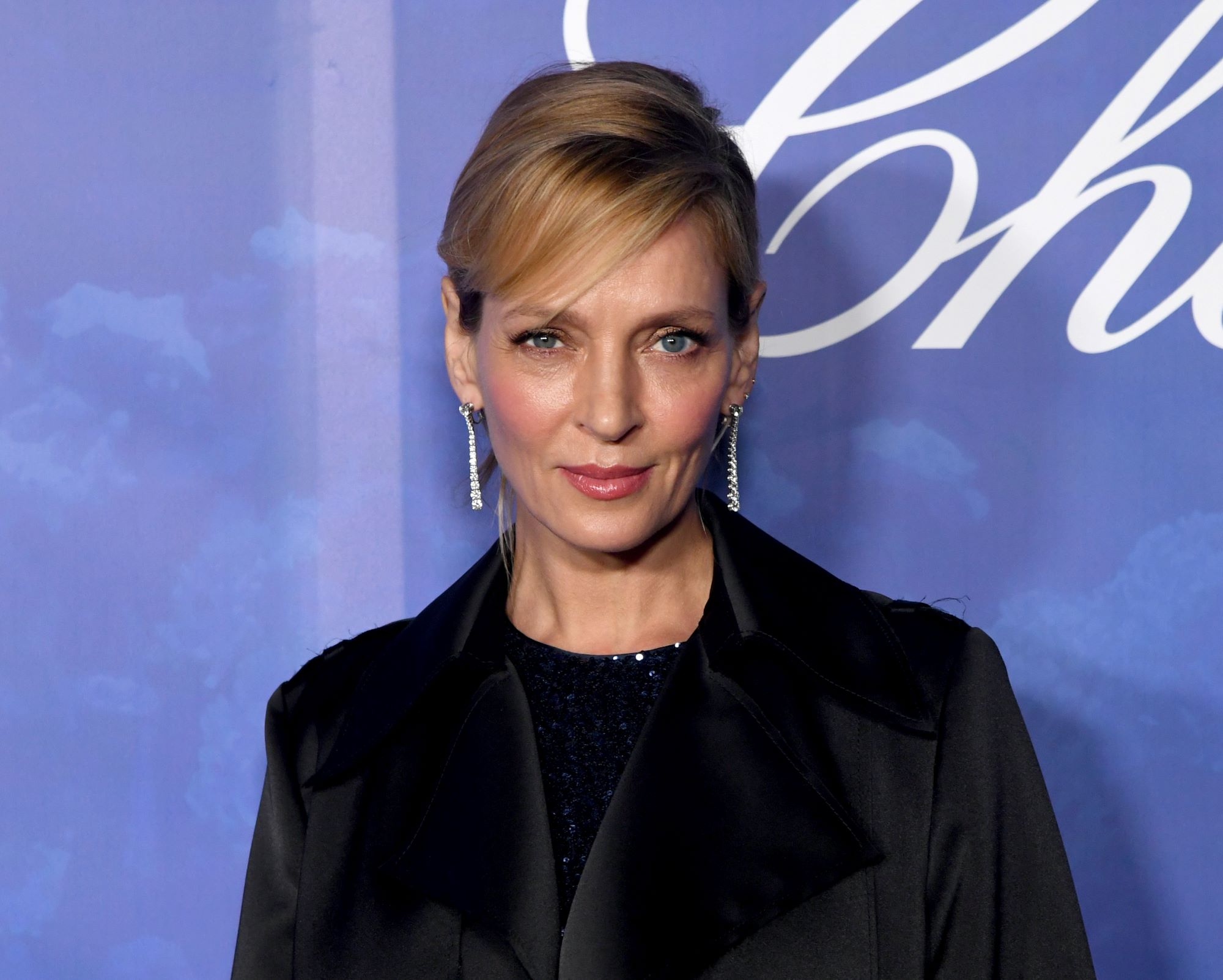 Tarantino and Thurman are prolific collaborators. Along with their work together on Pulp Fiction, the duo also teamed up for Kill Bill Vol. 1 and 2. Pulp Fiction helped establish her as an actor to watch in Hollywood. Her scenes with Travolta are legendary. The two effortlessly dance together in a way that is burned into the brains of cinema lovers.
According to IMDb, Thurman initially turned down the role when first offered it. Tarantino needed to persuade her into taking it. While it may seem like a foregone conclusion that any actor would want to work with Tarantino, keep in mind that Pulp Fiction was the film that truly put him on the map as a force in Hollywood. This was before that era, which made it harder for Tarantino to convince her to sign on.
How Quentin Tarantino convinced Uma Thurman to appear in 'Pulp Fiction'
Tarantino is known for being deliberate and precise when it comes to his films. He pays close attention to detail and does his best to make his films look exactly as he wants. He is typically successful in getting the right actors that he envisions in each role. Tarantino wanted Thurman to appear in Pulp Fiction and persisted when she initially rebuffed his offer to appear.
The director so badly wanted her to act in the film that he called her up and read her the script over the phone until she agreed to do it. It's hard to argue with the results. While the talented Thurman may have been successful without Pulp Fiction, there's no denying that it was a wonderful showcase for her talents and helped propel her to further onscreen success. She was perfectly cast as Mia, displaying great chemistry with Travolta and breathing life into all of her scenes.
Other trivia you may not know about the character of Mia Wallace
Mia is married to Marsellus Wallace, played by Ving Rhames. Despite this, she spends the majority of her time onscreen across from Travolta. The married couple actually never speak to each other in the film, despite briefly appearing together while sitting next to a pool.
There's also a line in the film where Mia says, "An Elvis man should love this." While this appears somewhat out of context, it actually references one of the film's deleted scenes. In the deleted scene, Mia says that people are either an Elvis or Beatles person and tells Vincent Vega she thinks he is an Elvis person. He confirms this.
Unrelated to Mia, but related to the deleted scene: another scene later in the film features Jules referring to Pumpkin as "Ringo," which confirms he is, in fact, a Beatles person.
It's hard to picture Pulp Fiction without Thurman's charm and wit – it's a good thing Tarantino was able to talk her into taking the part.
RELATED: Jennifer Aniston Almost Starred in 'Pulp Fiction' at a Very Young Age