'Pulp Fiction': Samuel L. Jackson Said Black Actors 'Usually' Win Oscars for 'Despicable' Characters
Samuel L. Jackson thinks that he should have won an Oscar for playing Jules Winnfield in Pulp Fiction. However, that isn't the only movie he worked on that he surprisingly didn't get love from the Academy of Motion Picture Arts and Sciences. Jackson believes that Black actors "usually" win Oscars for playing "despicable" characters on the silver screen.
Samuel L. Jackson earned an Oscar nomination for playing Jules Winnfield in 'Pulp Fiction'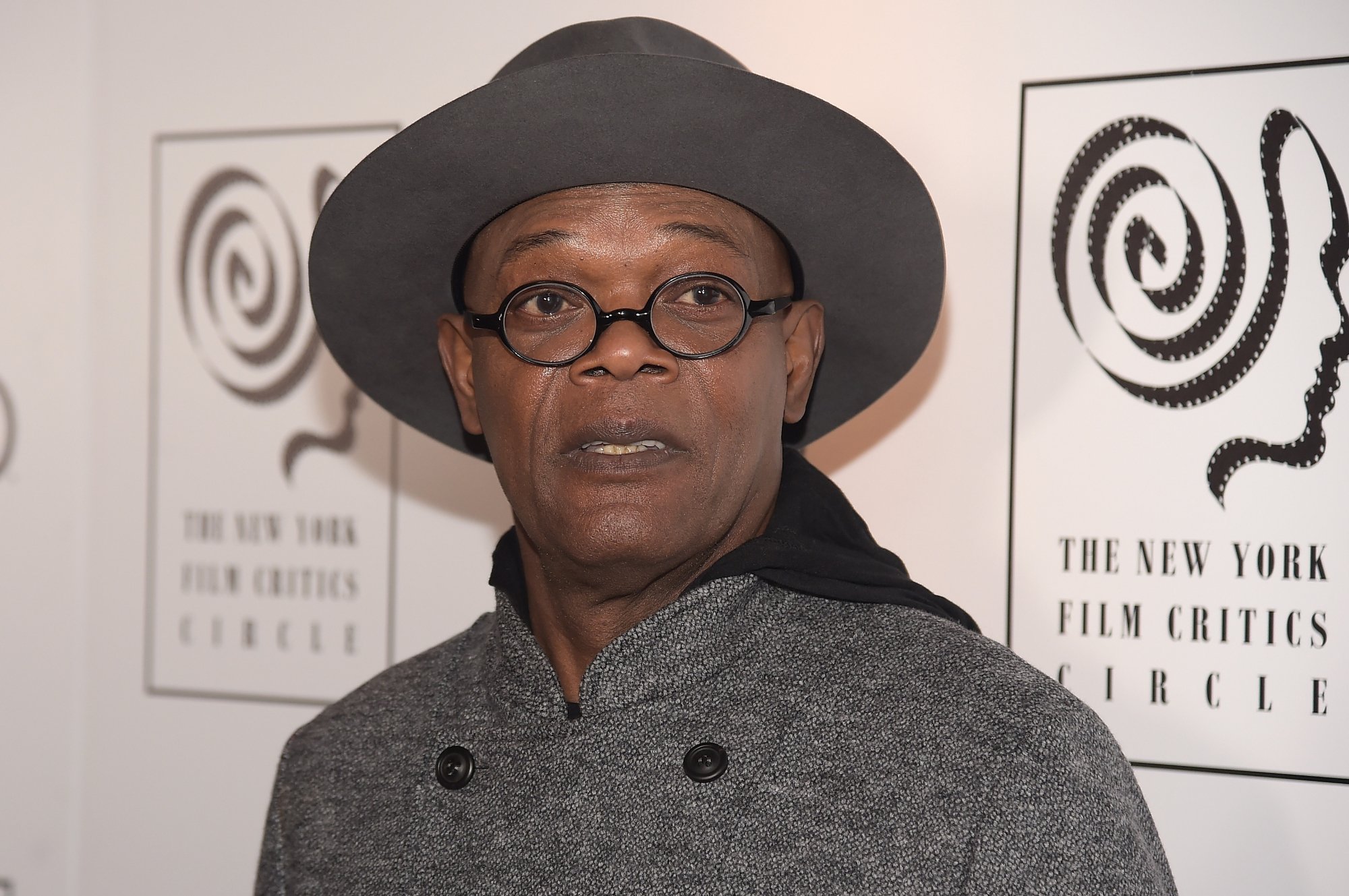 Jackson's portrayal of Jules in Pulp Fiction is an iconic performance that continues to stand the test of time. Many actors still refer to this performance and audiences continue to quote Quentin Tarantino's screenplay. However, Jackson's delivery perfectly sells every word the filmmaker puts on the page. He earned an Oscar nomination, but he lost out to Martin Landau in Ed Wood. Jackson still has a few words regarding that result.
The Times interviewed Jackson to talk about the Oscars, including his legendary Pulp Fiction performance. He said, "I should have won that one." However, his award isn't the only snub of that particular ceremony. Many audiences still talk about Forrest Gump taking the Best Picture win over Pulp Fiction, The Shawshank Redemption, Four Weddings and a Funeral, and Quiz Show.
The actor said Black actors 'usually' win awards for playing 'despicable' characters
Jackson talked with The Times about a second role that didn't even get a nomination. He starred in Spike Lee's Jungle Fever as Gator Purify. However, the actor recalls Bugsy getting nominations instead. Further, Jackson commented how his career post-Pulp Fiction proves that he did his job of getting audiences to the theater to see his films.
"My wife and I went to see Bugsy," Jackson said. "Damn! They got nominated and I didn't? I guess Black folk usually win for doing despicable shit on screen. Like Denzel [Washington] for being a horrible cop in Training Day. All the great stuff he did in uplifting roles like Malcolm X? No — we'll give it to this motherf***er."
Pulp Fiction's Jackson continued: "So maybe I should have won one. But Oscars don't move the comma on your cheque — it's about getting asses in seats and I've done a good job of doing that."
Samuel L. Jackson is getting an Honorary Award at the Academy Awards
Jackson is finally getting an award at the Oscars 2022. However, it isn't for any specific film. The academy is awarding the Pulp Fiction star with an Honorary Award. It isn't a lifetime achievement award, although it generally intends to honor an artist's entire body of work.
Jackson has a lot of work coming down the pipeline, including making his return as Nick Fury in The Marvels and Secret Invasion. He continues to bring audiences to the movie theater with big studio tentpoles. However, Jackson also motivates viewers to take action at home, as Pulp Fiction remains a classic that movie buffs enjoy revisiting.
RELATED: Samuel L. Jackson Threatened to Shoot 'Pulp Fiction' Producers in a Wild Audition