'Pushing Daisies' Actor Anna Friel Refused to Use Her Real Accent on Set
Although it may not seem like it sometimes, there is a lot that goes into being a TV star and bringing a character life. Maybe the reason it sometimes looks so easy is that the actors doing it are just that talented.
For Pushing Daisies' Anna Friel, her real talent is showcased in her commitment and dedication to her fake accent on the show. Despite it not being her natural tongue, the actress uses an American accent the entire time she's on set — with one exception! That kind of willpower is exactly why we haven't seen the last of her yet.
Anna Friel's character in 'Pushing Daisies'
Before we discuss Friel's role in Pushing Daisies, let's jump into the show's synopsis. First and foremost, Pushing Daisies is a romantic comedy that premiered from 2007 until 2009, taking home seven Primetime Emmys among 19 other award-wins.
The show is centered around Ned (played by Lee Pace), who has the power to bring people back from the dead — but whose touch will also bring you to your death. This ability leads to a transition from being just a pastry chef to also investigating crimes (bringing victims back to quickly solve their murder).
This is where Friel comes in as the lead talent's first love, Charlotte Charles or 'Chuck.' After discovering she was murdered and bringing her back to life, Ned is unable to send her to her permanent death with another touch. So, although they'll never be able to touch again, they revive their love, and Chuck starts aiding in the investigations — beginning with her own murder.
Despite it not being her real accent, she only used an American accent on set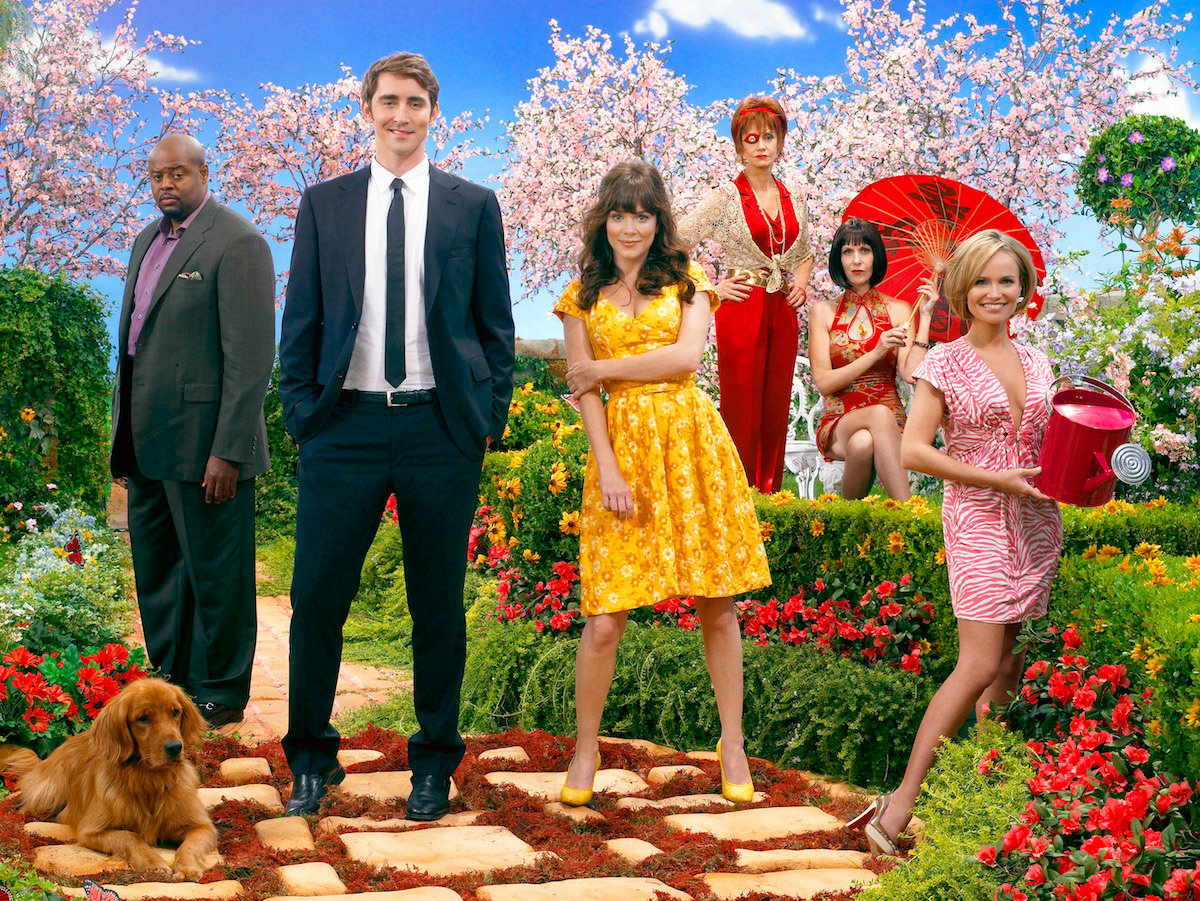 If you have seen the show or even snippets, you know Chuck has an American accent and wouldn't even have a second thought about it. Friel, however, has an English accent in real life.
In fact, Mental Floss reports that the talented actress only "slipped back to her British accent when her mother called" because her mother didn't care for the American accent. Otherwise, she was staying in character at all times when on the set of Pushing Daisies.
Even more, they say the show's narrator Jim Dale, didn't even know she was British "until I heard it in an interview." Can you imagine being that good with an accent that the people you spend a good portion of your time with didn't even know your real nationality? Incredible!
What Friel is getting up to now and in the coming years
After years of success, especially since her time on Pushing Daisies, Friel has stayed busy in the industry. She's most widely known for her roles in Land of the Lost, Limitless, Public Enemies, and The Girlfriend Experience. However, that wasn't it for the British star.
2021 introduced her TV short as Tina for 2020: The Movie, and then there are three projects in the works right now. Detective Sharon Pici in The Box and Margery Booth in Margery Booth: The Spy in the Eagle's Nest are in pre-production, and Juliette in The Perfect Girlfriend was just recently announced.
That's not including how busy 2020 was for her, with three movies and two TV series with regular appearances. It seems this is only the tip of the iceberg for Anna Friel, and we'll be seeing much more from her. Although we'd love to see more of her British accent in whatever she does, we all know she'll knock whatever the project is right out of the park nonetheless!