'Pushing Daisies': Anna Friel's Unique Ritual Worked So Well Her Castmates Started Doing It Too
'Pushing Daisies' star Anna Friel had a unique pre-filming ritual — learn more about Friel and her method that castmates eventually picked up.
Anna Friel is quite the chameleon. Before starring in Netflix's psychological thriller Marcella, Friel played a much lighter character in the TV show Pushing Daisies. The premise of the show was dark, sure. In Pushing Daisies, the main character Ned can bring the dead back to life with just a touch.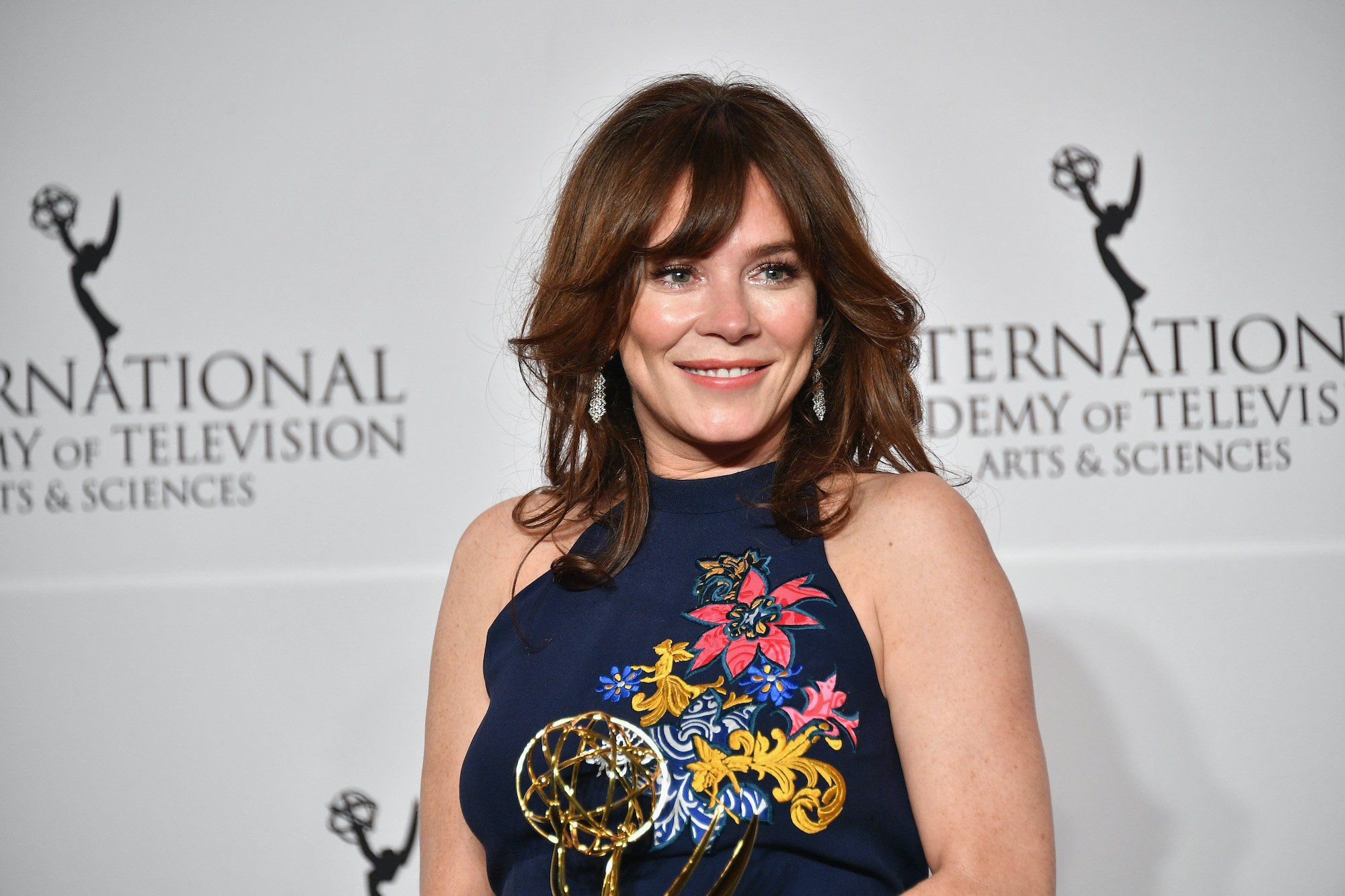 However, another touch makes them dead again. That made interacting with the formerly dead love of his life quite difficult. Friel pulled off the part of the love interest in an interesting situation perfectly. It could be thanks to this special ritual, outlined in Mental Floss. 
'Pushing Daisies' was a short-lived fan favorite
Although it lasted only two seasons, there is still significant buzz around this show. That's impressive, considering it aired back in 2008. Unfortunately Pushing Daisies just missed the streaming boom. The quirky show combined romance, drama, mystery and fantasy, which made it hard for networks to handle. However, streaming services have excelled with that type of hard-to-place yet binge-able content. 
It was so popular that there is hope for a sequel or some kind of continuation. Show creator Bryan Fuller is reportedly searching for investors for a Pushing Daisies film or musical. It's not clear if the original cast would be down for a re-do of the short-lived show. If not, Friel will surely be missed.
She played Ned's romantic interest, Chuck. Ned brings her back to life after her murder, but that means he can't touch her again without re-killing her. Friel had a ritual that she would perform before filming, and apparently, it was so popular the rest of the cast got in on it too. Maybe the ritual was actually bad luck, considering the show's ultimate fate. 
Anna Friel had a special pre-filming ritual 
As director Barry Sonnenfeld remembered, Friel had an interesting pre-filming habit. She would move her arms wildly before each scene, in an effort to keep her energy up. Eventually, her co-star Lee Pace, as well as some of the other series regulars, began to do it too. 
Friel really needed all that energy. After all, she was using an accent in the show. Friel is British, but her character Chuck was American. Apparently, Friel used her American accent all day on set, even when the cameras weren't rolling. It seems like Friel is really dedicated to staying in character.
The only thing that could snap her back to her real accent was her mom. Friel's mother hated hearing her daughter's fake American accent, so Friel would slip back into the Queen's English when her mom called. 
Anna Friel has been busy since 'Pushing Daisies' 
Who knows if Friel is still doing her arm-pumping ritual. She's certainly still acting. She starred in Netflix's Marcella, a crime drama to trump all crime dramas. In it, she plays a British detective, so no fake accent this time. Although Marcella is probably her most famous role since Pushing Daisies, Friel doesn't have many gaps in her resume. 
According to IMDb, Friel has had at least 30 credited roles between Pushing Daisies and Marcella. Some have been small parts, while others are main characters. It seems like Friel doesn't often turn down a role. She spreads her time fairly evenly between the silver screen and television roles.
Her most recent credits include the movie Charming the Hearts of Men, and narrating the TV series Dreamflight. Although there isn't anything quite as unique as Pushing Daisies on the horizon for Friel, she is in another detective show. The Box is in post-production. Friel will play another detective.