'Pushing Daisies' Fans Should Watch These 6 Movies
'Pushing Daisies' was an eccentric tv show loved by fans and cancelled too soon. Those who loved the series should consider these shows.
Few shows have made an impression on critics and audiences quite like the fantasy comedy series Pushing Daisies. The show, which ran on television from October 2007 until June 2009, told the story of Ned, a humble pie-maker who discovers that he has the ability to bring dead things back to life with just a touch.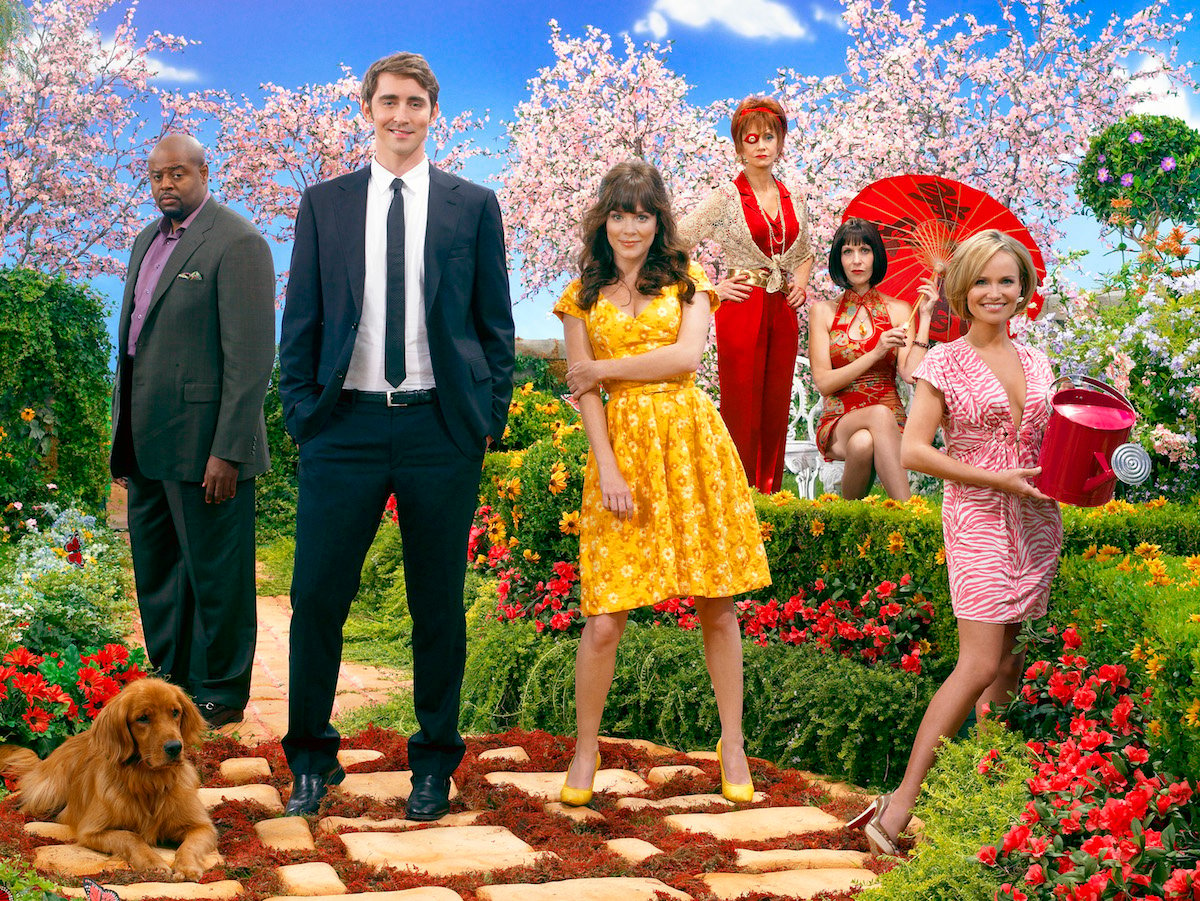 This causes some significant problems in his personal life, and Ned must learn to manage his newfound abilities as he juggles the pressures of work. Pushing Daisies is a bold, darkly humorous comedy that earned a lot of fans — and remains popular to this day.
For those who loved the quirky style of Pushing Daisies, there are a variety of feature films that might help satisfy the itch for greater-than-standard entertainment. 
'Knives Out'
From acclaimed director Rian Johnson, Knives Out was released in 2019, and while the murder-mystery format might seem familiar on the surface, it doesn't miss out on any opportunities to subvert the genres. Knives Out is a star-studded romp that fans of Pushing Daisies will absolutely love. 
'Death Becomes Her'
One of Meryl Streep's most iconic performances is in Death Becomes Her, a dark comedy that also stars Goldie Hawn. The plot deals with cheating husbands, jealous love interests, and some supernatural hijinks that will have viewers of all ages riveted from start to finish. Plus, the cinematography in Death Becomes Her is absolutely gorgeous, proving that a good gothic fantasy never goes out of style. 
'Warm Bodies'
The zombie film genre encompasses a wide variety of themes, from darkly tragic to action-packed and funny. Warm Bodies is unique in that it features a sweet love story with all the trappings of standard zombie fare. John Malkovich heads an all-star cast in Warm Bodies, a film that really should be seen to be believed, and is a must-see for anyone who loves out-there film fare. 
'Shaun of the Dead'
Just like Warm Bodies, Shaun of the Dead features lots and lots of zombies — but Shaun of the Dead has become a cult classic in its own right. Simon Pegg is in peak form as an everyman who has to fight his way through the zombie apocalypse, alongside his best friend. After his success in Shaun of the Dead, Pegg went on to star in a handful of other comedies, remaining a fan-favorite to this day. Still, his work in Shaun of the Dead is probably some of the best of his career to date. 
'Heathers'
The original dark comedy, and a film that launched Winona Ryder and Christian Slater to fame, Heathers is a must-see for fans of Pushing Daisies. The film features a lot of edgy situations, but lots of humor as well — and fans of teen drama will find plenty to keep them engaged. 
'Little Shop of Horrors'
A heartwarming, outrageous, hilarious musical comedy, Little Shop of Horrors is one of the most popular films to have emerged from the late eighties. Based on the long-running stage musical, Little Shop of Horrors stars wholesome legend Rick Moranis in the leading role, alongside a venomous, rather treacherous plant.
Stay tuned to Showbiz Cheat Sheet for all the latest entertainment news!