The Pussycat Dolls' Nicole Scherzinger 'Stole' This Singer's Ideas
The Pussycat Dolls' Nicole Scherzinger has a memorable stage presence, however, she admits she stole another celebrity's mannerisms. Interestingly, she once covered one of this singer's iconic tracks. Here's a look at whether The Pussycat Dolls were more popular than this singer.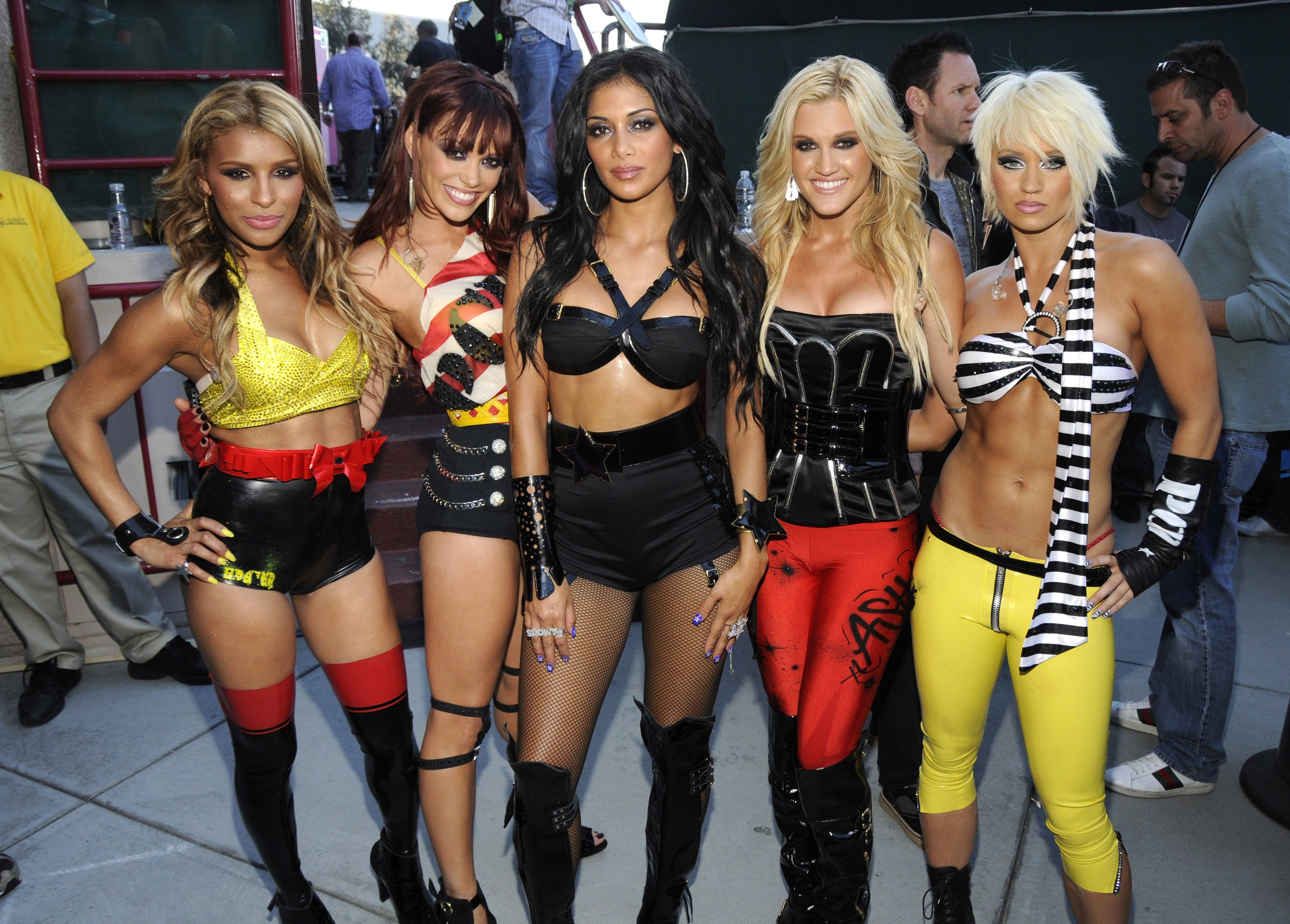 The Pussycat Dolls' Nicole Scherzinger 'stole' this singer's 'sass'
The Pussycat Dolls are known for sexy, upbeat songs like "Buttons," "Don't Cha," and "Beep." However, Scherzinger told PR she had a special fondness for singing the Pussycat Dolls' ballads. "I like ballads," she revealed. "I'm a more old-school songbird singer. But I love everything. I love singing "I Hate This Part" every night. And I love singing "Stickwitu" to the fans, and I love singing "Don't Cha." I love it all.
Interestingly, Sherzinger revealed she took inspiration from a number of vocalists known for their ballads. "I always wanted to be Whitney Houston growing up," she said. "Then as I got older, everyone from Ella Fitzgerald to Billie Holiday to Roberta Flack, Sade to Alanis Morissette, and Tina Turner has inspired me a lot too."
RELATED: This Rihanna and Chris Brown Duet Became a Pussycat Dolls Song
In addition, Scherzinger revealed she "stole" from one of the aforementioned singers, as well as a classic rock star. "I steal from Tina Turner," she admitted. "I try to steal from Mick Jagger, the way he prances around stage and the poise he has on stage. But I love Tina Turner's attitude and sass. I steal from her all the time, especially being the lead singer of this group, The Pussycat Dolls, to be fearless and just have that attitude and that soul behind you."
The Pussycat Dolls' Nicole Scherzinger covered this Tina Turner song
Sherzinger's connection to Tina Turner extended beyond "stealing." One of Turner's most famous songs from the 1990s is "GoldenEye," the theme song to the Pierce Brosnan 007 movie of the same name. This version of the song reached No. 2 on Billboard Bubbling Under Hot 100 chart. Scherzinger's cover of the track was used in the remake of the video game adaptation of the film. Her version didn't chart on Billboard, however, it showed that Scherzinger seem totally at home mimicking Turner's singing.
RELATED: 1 of Ace of Base's Biggest Hits Was Originally a Tina Turner Song
Were The Pussycat Dolls more popular than Tina Turner's solo career?
This raises an interesting question: Who was more popular — Turner or The Pussycat Dolls? Turner released four singles that charted in the top 10 of the Billboard Hot 100, specifically "We Don't Need Another Hero (Thunderdome)," "Typical Male," "Better Be Good to Me," "Private Dancer," "I Don't Wanna Fight (From "What's Love Got To Do With It")," and "What's Love Got To Do With It." On the other hand, The Pussycat Dolls released four songs that reached the top 10 on the Billboard Hot 100, specifically "Buttons," "Don't Cha," "Stickwitu," "When I Grow Up." Regardless of who was more popular, Scherzinger's performances wouldn't be the same if not for Turner's stage presence. 
RELATED: How Tina Turner Surprised the Crowd at Her Broadway Musical