Is 'I Put a Spell on You' From Disney's 'Hocus Pocus' on Spotify?
Bette Midler portrayed the powerful yet slightly scatterbrained Winifred Sanderson in Disney's Halloween flick, Hocus Pocus. She even performed a version of "I Put a Spell on You" as this character.
Here's what we know about where to listen to this song.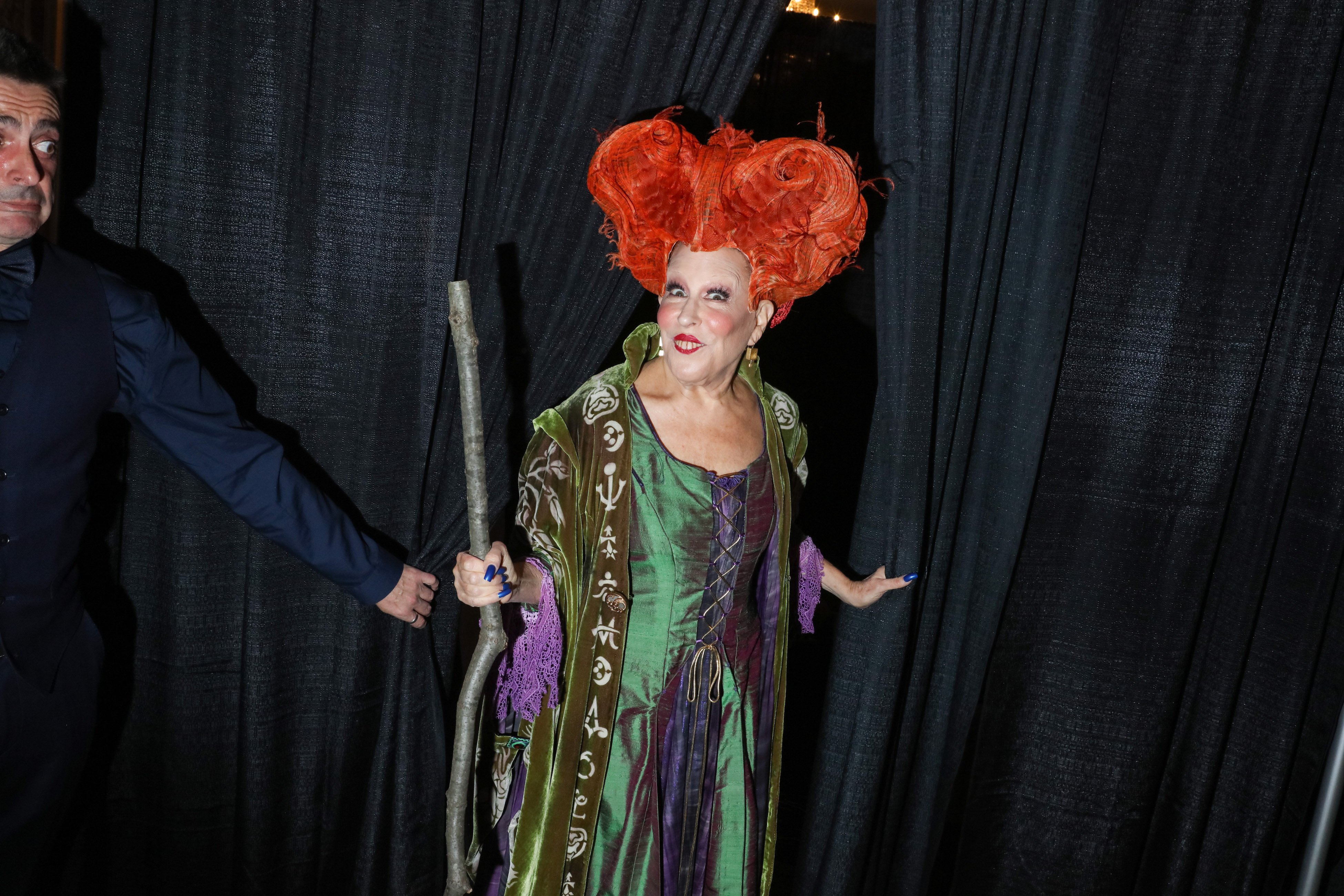 There are several songs featured in Disney's 1993 classic, 'Hocus Pocus'
They may be over 300 years old, but these witches still know how to put on a show. When Max tried to warn his parents about some unwanted party guests, they didn't believe him. This character then jumped on stage and accidentally introduced the Sanderson Sisters to a room full of adults.
Of course, Winnie Sanderson was thankful for the "marvelous" introduction to her song. The character grabbed the microphone and performed "I Put a Spell On You" alongside Sarah and Mary Sanderson.
Although "I Put a Spell On You" is one of the most iconic Hocus Pocus moments, this is not the only song featured in the Disney Halloween flick. Sarah Sanderson hypnotizes children with her song "Come, Little Children," sung several times throughout the film. Spotify users who want to listen to the Midler and Sarah Jessica Parker version of Hocus Pocus songs may need to wait another 300 years.
Is the Bette Midler version of 'I Put a Spell on You' available on Spotify?
Although this song is a favorite of many viewers, the Midler version of "I Put a Spell on You" is not available on Spotify. There are instrumental songs from the original soundtrack, created by John Debney, available for listening.
The closest adaptation to the original Hocus Pocus song available on Spotify is by Freak on a Leash. "I Put a Spell on You (From 'Hocus Pocus')" currently holds over 2 million plays on the music platform.
There are some songs performed by Midler available on Spotify, including "Wind Beneath My Wings," "From a Distance," and "Beast of Burden." Additionally, there are YouTube videos featuring the Hocus Pocus songs, some of which currently hold millions of views.
This movie version of Hocus Pocus is available for viewing throughout October with a subscription to Disney's streaming platform, Disney+. It also broadcasts periodically on the television network Freeform.
Other versions of 'I Put a Spell On You' are available on Spotify
Midler is not the only artist to sing this spooky song. There are other adaptations of "I Put a Spell On You" available on Spotify, including one version by Nina Simone and another by Annie Lennox.
There was also the Hocus Pocus 25th Anniversary celebration. During that television special, artists Dove Cameron, Sofia Carson, and Jordin Sparks performed their version of "I Put a Spell on You."
Hocus Pocus is available for streaming on Disney+, as are Halloween favorites like Tim Burton's The Nightmare Before Christmas and Halloweentown. To learn more about Disney's subscription service, visit their website.
RELATED: Is Tim Burton's 'The Nightmare Before Christmas' Available for Streaming on Disney+?