Quavo Wanted to Star Alongside Jack Harlow in 'White Men Can't Jump' Remake, But Lost Out on the Role to 'Power' Actor Sinqua Walls
Jack Harlow is starring in a remake of 'White Men Can't Jump.' Quavo was hoping to star opposite the rapper, but the role instead went to 'Power' actor Sinqua Walls.
Rapper Jack Harlow secured his starring role in the remake of the popular '90s movie White Men Can't Jump. Migos member Quavo was hoping to get cast opposite Harlow in the film, but instead, the Atlanta-bred MC lost out on the role to an actor from the hit Starz series Power.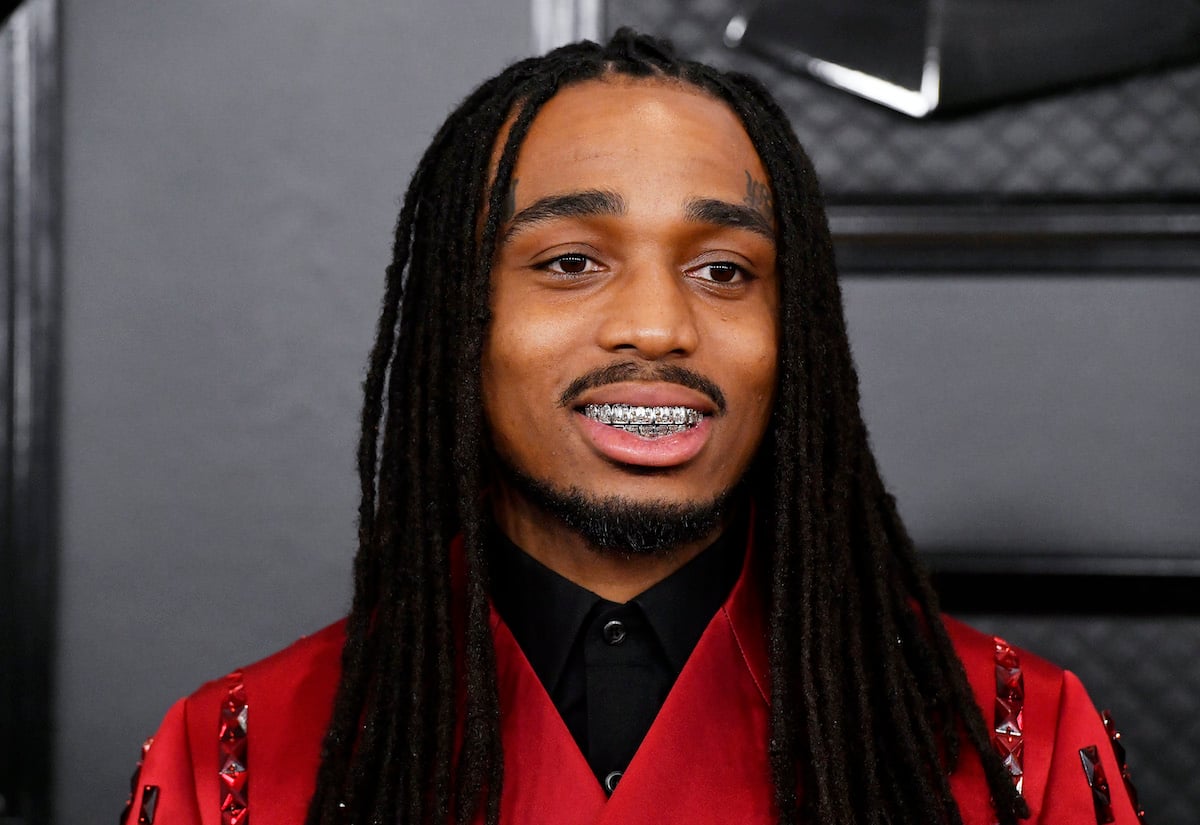 Jack Harlow is starring in a remake of 'White Men Can't Jump'
In 1992, Wesley Snipes and Woody Harrelson starred in the sports comedy movie White Men Can't Jump; Rosie Perez, who starred alongside the two, earned her first Academy Award nomination for the film.
Now, with three decades having passed, Black-ish creator Kenya Barris is in the process of creating a remake of the popular movie. Jack Harlow was announced as the successor to Woody Harrelson's character Billy Hoyle in early 2022.
When asked about who he wanted to take on Wesley Snipes' role in the film, Harlow told Extra he just wanted "somebody handsome." When he learned that Migos rapper Quavo was interested in the role, Harlow quipped, "He's a handsome dude."
Quavo wanted to star alongside Jack Harlow
Quavo first told TMZ in March 2022 that he wanted to play Wesley Snipes' Syd Deane in the movie.
"I think they need to call me, so me and Jack Harlow can do it," Quavo told the paparazzi. "I need to play Wesley Snipes' role. Huncho and Harlow, let's do it!"
"Jack Harlow's amazing," he said of the "First Class" rapper. "He can do everything."
The two would've been able to show off their on-court chemistry in beloved basketball movie. They teamed up last year against rappers Lil Baby and 2 Chainz in a 2-on-2 basketball game at Bleacher Report's Open Run, and beat the rappers handily.
'Power' actor Sinqua Walls got the role
Quavo made a compelling case for himself to take on the torch from Wesley Snipes; with two rappers in the lead roles, the movie would have been a gift for hip-hop fans of all kinds.
However, the role instead went to Power actor Sinqua Walls. In addition to starring in the first two seasons of Power, Walls has also appeared in hit shows like Teen Wolf, Friday Night Lights, Gremy's Anatomy, The Secret Life of the American Teenager, and CSI.
Walls celebrated his landing the role in an Instagram post. "It's time to get to work!" he said. "They never said it was easy!! They just said it would be worth it! Beyond, beyond excited to go on this journey with some amazingly talented artists, and honor some GREATS that came before me!!"
Quavo is acting alongside Robert De Niro
Quavo may have missed out on getting to star in the White Men Can't Jump remake with Jack Harlow. But fans will still get to see him on screen this year.
In 2022, Quavo will star alongside Robert De Niro as the character Coyote in the movie Wash Me In the River. It will be Quavo's first-ever acting role.