Queen Elizabeth and Meghan Markle Have Very Different Recipes for Their Signature Banana Bread
Social media feeds have proven that banana bread recipes have become quite popular during the lockdowns this year. But, according to Queen Elizabeth and Meghan, Duchess of Sussex, there is more than one way to use up those brown bananas in your kitchen. Both the queen and the duchess are big fans of banana bread, but they have very different recipes.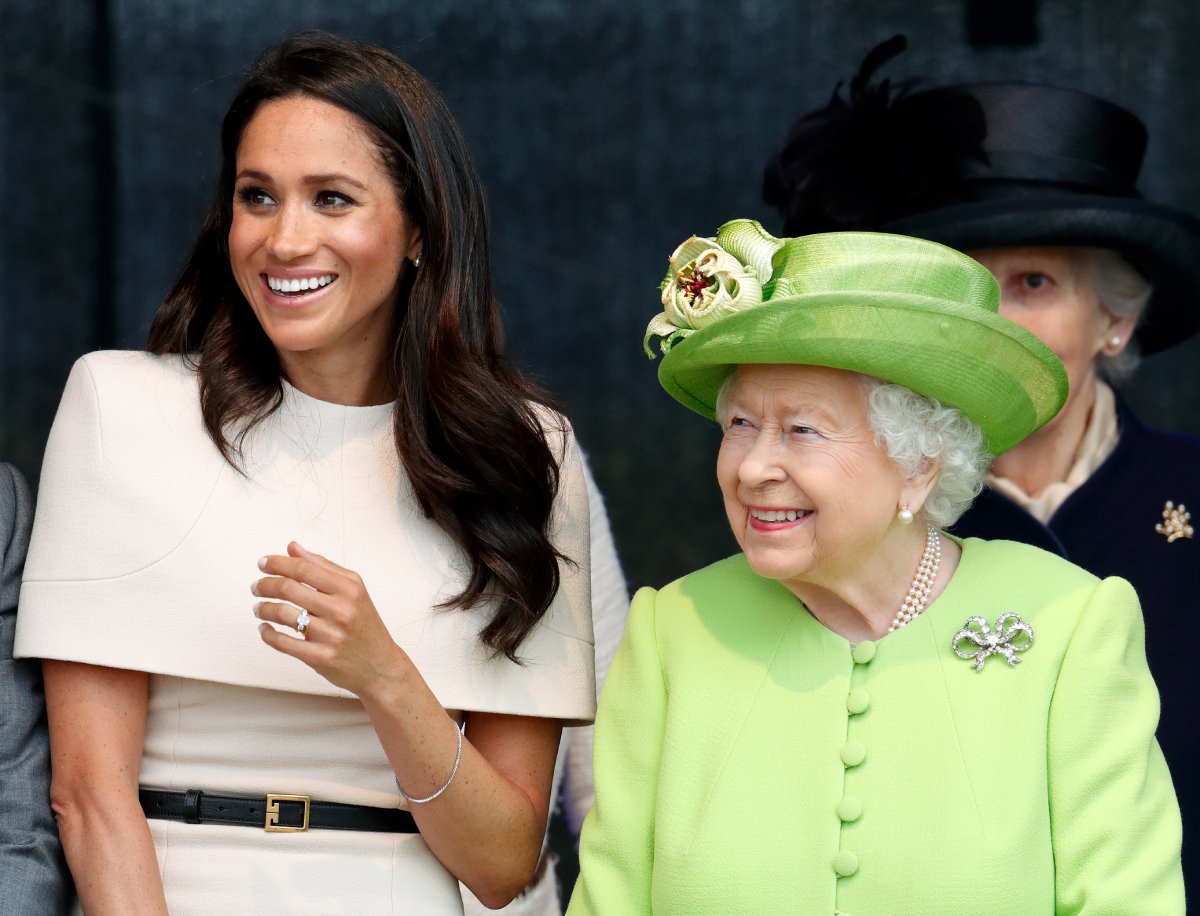 Royal chef reveals Queen Elizabeth and Meghan Markle's favorite foods
It should come as no surprise that the queen and her granddaughter-in-law have very different tastes. According to Delish, former royal chef Darren McGrady says that Queen Elizabeth is a "chocoholic," while the Duchess of Sussex prefers California-inspired dishes.
McGrady says that the queen's favorite food is chocolate perfection pie – a pastry filled with cinnamon, meringue, and chocolate cream.
"Anything we put on the menu that had chocolate on she'd choose, especially chocolate perfection pie," McGrady revealed. "For a main course she loved game, things like Gaelic steak – fillet steak with a mushroom whisky sauce – especially if we did it with venison."
In 2015, Meghan was living in Toronto and shooting Suits when she revealed that her favorite food is Acai bowls. The former actress explained that she loves to eat healthily, and she is especially drawn to foods that remind her of California.
"We are so spoiled with our produce there, and my love of simple ingredients prepped well is completely linked to that. And the diet tends to be healthier as well — acai bowls, green juices, chopped salads, perfect sushi, grilled fish tacos… those are all things that make me think of home."
Queen Elizabeth's favorite banana bread has secret ingredients
In a recent YouTube video, McGrady revealed that Her Majesty prefers her banana bread served during afternoon tea time. He explained that it's the "perfect afternoon tea cake," and the queen enjoys "a little butter just splattered across the top."
The recipe that McGrady prepared for Queen Elizabeth included the traditional ingredients of butter, eggs, flour, sugar, salt, and bananas. But, he also added secret ingredients that not only added flavor and texture, but allowed the bread to be stored for several months.
McGrady added raisins, dried cherries, and nuts to create texture. For extra flavor, the royal chef used vanilla bean paste. After the bread fully cooled, he says they could store it for up to 90 days by wrapping it in plastic and storing it in the refrigerator. This keeps the bread "fresh and moist and perfect."
"I can't tell you how many times this recipe got me out of trouble at Buckingham Palace. Because the fruit keeps the bread moist in the refrigerator for several weeks, there are always two or three loaves in there. If a member of the royal family turned up then, oh the good old banana bread – a life-saver!" McGrady explained.
Meghan Markle's banana bread recipe includes an ingredient with health benefits
As Cheat Sheet has previously reported, Meghan's version of banana bread has two secret ingredients – ginger and dark chocolate chips. Ginger is considered an anti-inflammatory, and research suggests that it also has pain-relieving properties, can settle an upset stomach, can lower the risk of cancer, and can help prevent heart disease.
Meghan's banana bread is actually quite easy to make at home. Here is the full list of ingredients:
4oz butter
1 cup brown sugar
1 teaspoon vanilla extract
2 eggs
1½ cups mashed ripe banana
¼ cup maple syrup
1⅔ cups all-purpose flour
1 teaspoon baking powder
1 teaspoon baking soda
¼ teaspoon salt
1 teaspoon cinnamon
½ cup coarsely chopped walnuts
1 to 2 teaspoons of ground ginger
⅓ cup dark chocolate chips
Preheat your oven to 325 degrees Fahrenheit and then follow these instructions.