Can Queen Elizabeth Ban Prince Harry From Wearing His Military Uniform?
Queen Elizabeth is stripping Prince Harry of his patronages and honorary military titles. Buckingham Palace confirmed this in February after they revealed that Harry and Meghan, Duchess of Sussex have refused to return to the UK and resume their royal duties.
When Her Majesty does formally strip her grandson of his military titles in the coming weeks, will she ban him from wearing his military uniform?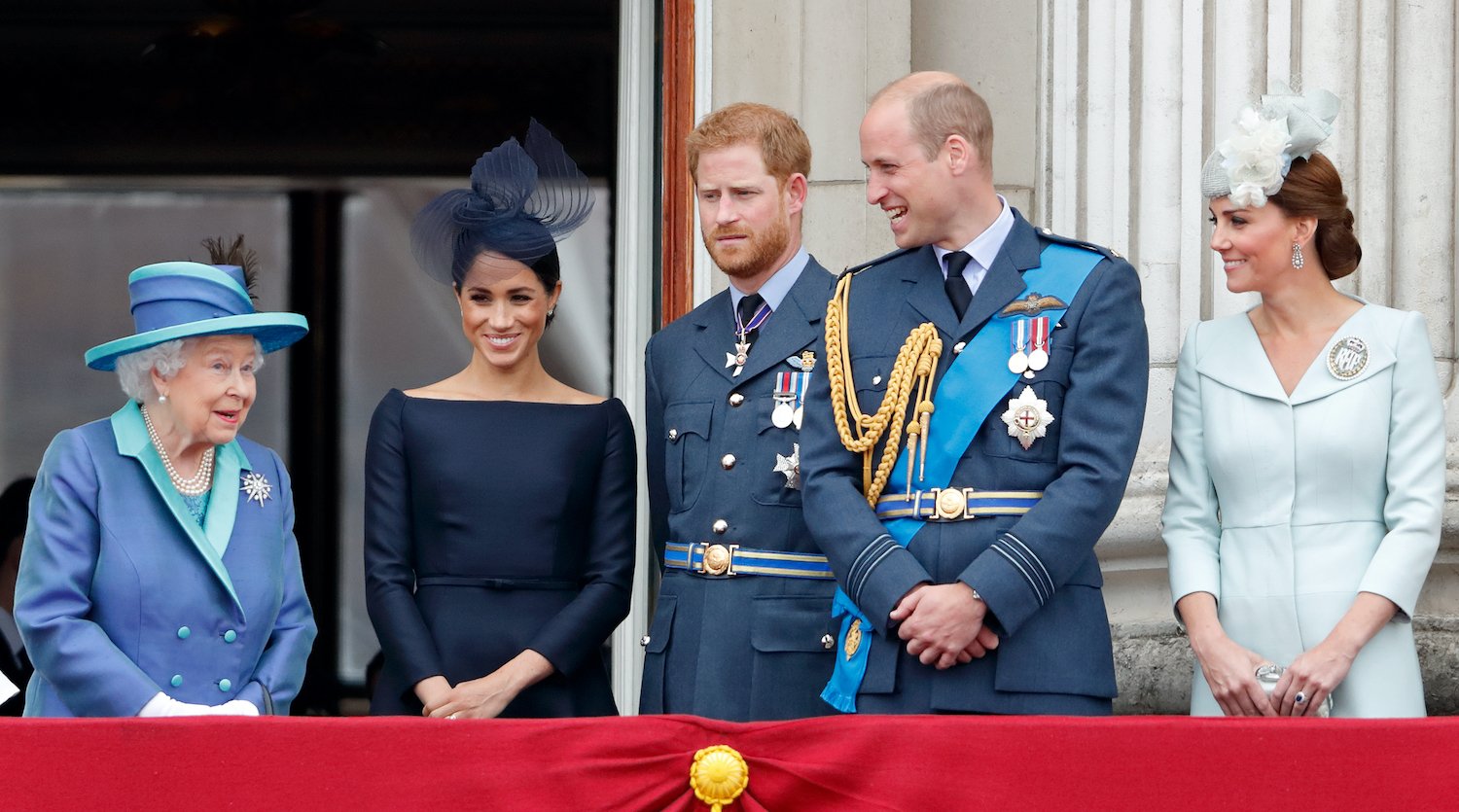 Queen Elizabeth made her decision after discussions with Prince Harry
Harry and Meghan first announced their intention to step back as senior working royals back in January 2020. The couple had dreams of a progressive role in The Firm that would allow them to represent the crown part-time. At the same time, they wanted to pursue their own business ventures and work toward financial independence.
But the queen had other ideas. Her Majesty met with Harry, Prince Charles, and Prince William at the Sandringham Summit just days after the Megxit announcement. As a result, the queen allowed for a one-year probationary period. After some time away, the hope was that Harry and Meghan would return as working royals.
According to the statement from Buckingham Palace, Queen Elizabeth and Prince Harry discussed the Sussexes possible return to the UK after that 12-month review period. But, Harry and Meghan refused to return.
"The Duke and Duchess of Sussex have confirmed to Her Majesty The Queen that they will not be returning as working members of The Royal Family," the statement read. "Following conversations with The Duke, The Queen has written confirming that in stepping away from the work of The Royal Family it is not possible to continue with the responsibilities and duties that come with a life of public service."
The Duke of Sussex was reportedly 'upset' about losing his military titles
As a result of Harry and Meghan's refusal to return to the UK, the queen has stripped them both of their royal patronages. Harry has also lost his beloved military titles, which has reportedly "upset" the prince.
According to The Daily Mail, Harry lost the following honorary positions: Captain General of the Royal Marines, Honorary Air Commandant of RAF Honington and Commodore-in-Chief, Small Ships and Diving. The titles Harry earned during his 10-year military career were not affected.
Royal editor Russell Myers says that Harry can't be "one foot in and one foot out." To have honorary titles, Myers says you have to be a working member of the royal family. Harry and Meghan, he notes, have "chosen their path."
RELATED: Prince Harry and Meghan Markle Respond to Queen Elizabeth Stripping Their Patronages — 'We Can All Live a Life of Service'
Related post url: 
"There was no choice. The reality of not being able to have their cake and eat it is finally dawning on him," an insider dished. "I am sure it is really painful for him. He is very upset to be in this spot."
The source went on to explain that you can't confuse representing the head of the state and the institution with the "sort of commercial operations" that Harry and Meghan intend to run.
Will Queen Elizabeth ban her grandson from wearing his uniform?
Now that Queen Elizabeth has stripped Harry of his honorary military titles, she will be redistributing them among the senior working royals in the family. To stay in line with UK tradition, this means that Harry will no longer be able to wear any of his military uniforms at official engagements.
Instead, he will have to dress like other former servicemen. As a rule, UK military vets wear a suit and their medals at public events, but not a uniform. This is exactly what Harry did in late 2020 when he and Meghan visited a Los Angeles cemetery for Remembrance Day.
The last time the public saw Prince Harry in his red Royal Marines uniform was in March of 2020. This was during the final week of royal engagements that Harry and Meghan carried out ahead of their official exit.
Harry and Meghan will sit down with Oprah Winfrey for a special two-hour primetime tell-all that airs Sunday, March 7 on CBS.