Queen Elizabeth's Body Double Has Covered for Her Majesty Over 50 Times
Queen Elizabeth has a body double that has slickly covered for her many times in the past.
There is no doubt that Queen Elizabeth is one of the busiest women in the entire world. As the head of the British Monarchy, she is certainly in demand, and people line up for hours just to catch a glimpse of her majesty.
Events are a regular occurrence, and they happen all the time. The thing that most people tend to forget is that although the queen is as amazing as anyone can be, the truth of the matter is that she is only human, just like the rest of us. She can only be in one place at one time, and after many hours of smiling, meeting new people, making speeches, and being on her feet, she gets just as tired as anyone would expect.
Being so busy is something that the queen is certainly used to, however, at the age of 94, we can only imagine that there are times when she needs a bit of help with things. Now, we have learned that Queen Elizabeth's body double has covered for her majesty over 50 times.
How many events does the queen attend each year?
In a fairy tale world, a queen is known to sit on her throne all day while being waited on hand and foot. While Queen Elizabeth certainly lives a life of luxury, sitting and relaxing all day is not something that she does on a regular basis.
In fact, she is much busier than anyone really knows — she attended a total of 295 events in the past year, and each of them is extremely important to the United Kingdom. Even though Harper's Bazaar can report that recently, a wrench was thrown into gear for the royal family's duties due to the coronavirus (COVID-19) pandemic, the queen was still extremely busy, doing everything that she possibly could to serve the people just like she always has.
Has the queen ever missed a notable event?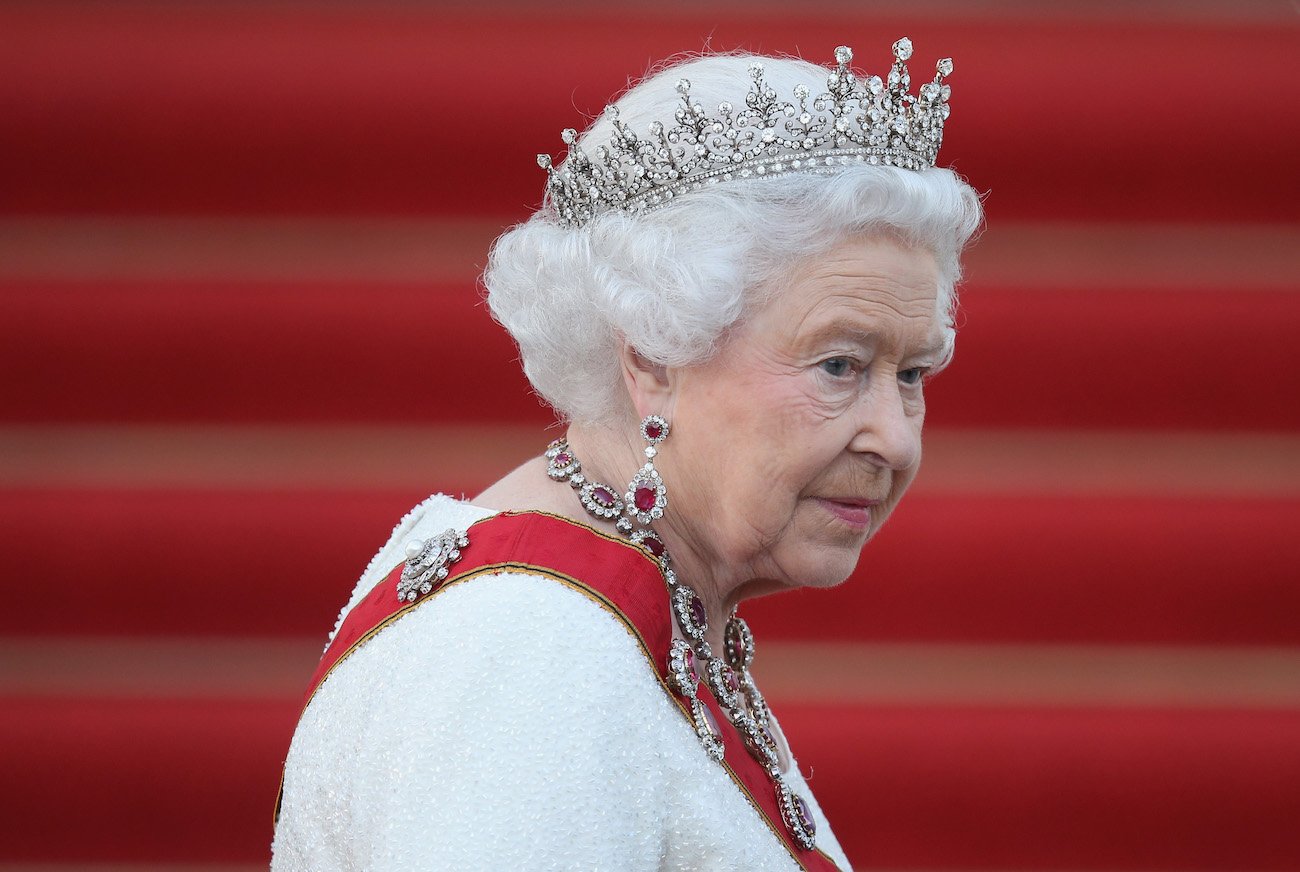 Everyone knows that the queen does her best to be in attendance at every event that she is scheduled for, but being as busy as she is, the reality of it all is that there are times when things just don't go as planned. So, has she ever missed an event? Of course she has!
According to Express, her majesty recently was unable to attend the 75th anniversary of VE Day. Although it was many years ago, she also missed Trooping the Colour in 1955, something that she is adamant about attending whenever it is possible.
USA Today reports that the pandemic forced Queen Elizabeth to miss the 2020 Royal Ascot, an important event that she looks forward to each year. As everyone in the world can relate to, it is hard even for the Queen of England to have "perfect attendance" all the time.
Queen Elizabeth's body double has covered for her majesty over 50 times
Although Queen Elizabeth does miss an important event from time to time, it's not as if she simply picks up the phone and calls in sick like the typical worker. She actually has a body double who has covered for her over 50 times.
The International News reports that Ella Slack has filled in for the monarch, and the story is quite interesting. Slack does not impersonate the queen, and actually, she looks nothing like her at all!
Slack herself says: "I'm not a lookalike — I don't look like the Queen — but I'm the same sort of stature and height," so it is easy for her to be a stand-in. How did it all start? Well, Slack was at The BBC years ago, and the queen was scheduled to deliver a message.
However, the sun was in her eyes, so Slack came to the rescue and filled in. How lucky that there is someone who is able to "cover" for Queen Elizabeth in a pinch, and help things run more smoothly.