Queen Elizabeth Is Reportedly Concerned That Prince William and Kate Middleton Are Trying for Baby No. 4
Prince William and Catherine, Duchess of Cambridge, are reportedly trying for baby number four. The royal couple has talked openly about their love of children, and now they want to expand their family. For years, rumors have swirled that they hoped to have four children to emulate Queen Elizabeth II and Prince Philip.
Though the Cambridges are eager to add another baby to their family, it seems that the queen has some major concerns.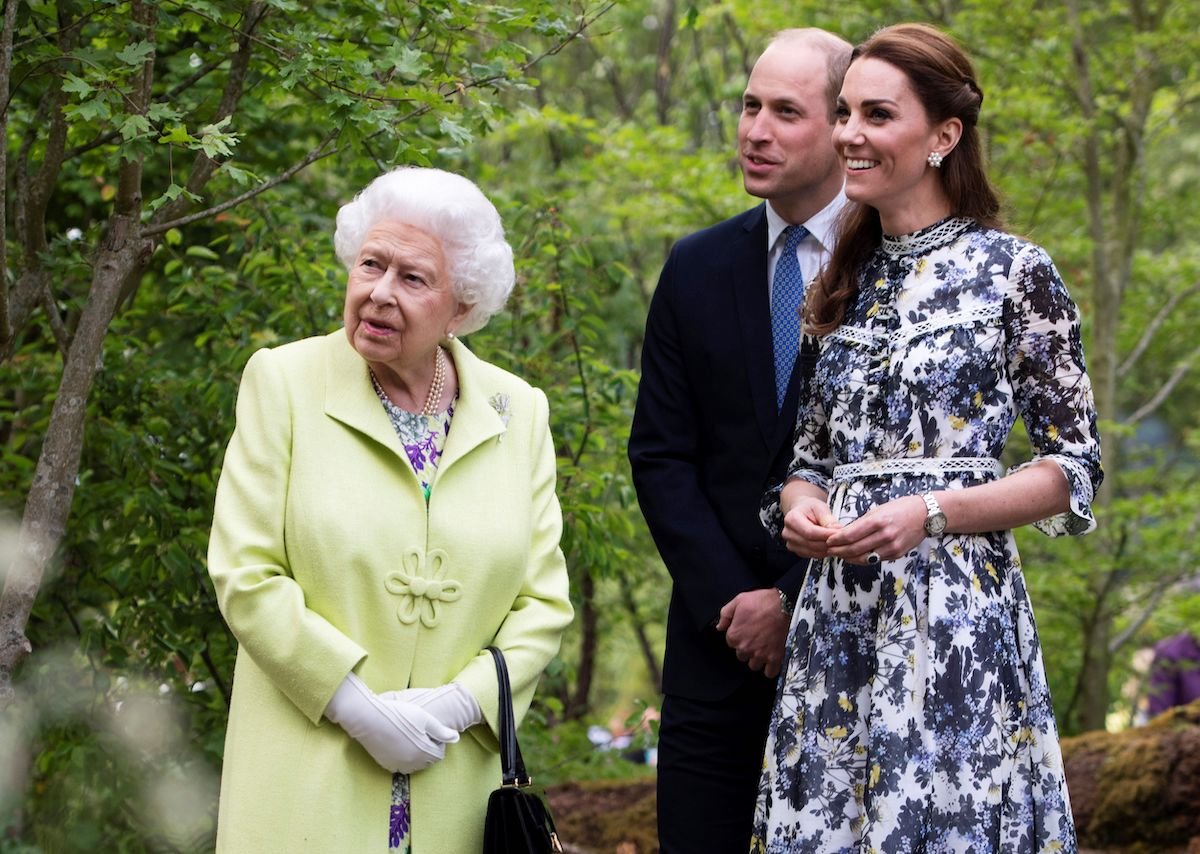 Prince William and Kate Middleton are trying for baby number four
Kate has always spoken about having more children, and it looks like she and Prince William are planning to add to their family sooner rather than later. "Having four children was always part of Kate's plan," a source told Us Weekly. "She put the idea on hold when [the coronavirus pandemic] hit, but now there is light at the end of the tunnel with the vaccine and [Prince George and Princess Charlotte] scheduled to return to school in April. She feels ready to start trying again."
However, it appears that it took some time to convince Prince William to add to the Cambridge family. The insider explained,
It took a while for Kate to convince William, though. He said that three children is more than enough. The thought of having four made him feel overwhelmed. … But Kate's desires to have another child have inspired him, and at the end of the day, he loves and appreciates the secure family setting he never had growing up. Why not make it bigger? After taking some time to think about it, he's on the same page and is excited about the future.
Kate Middleton and Prince William have three children already
Kate and Prince William already have three children, Prince George, 7 Princess Charlotte, 5 and Princes Louis, 2. "Spending quality time together is such an important aspect of family life and for me, as a mother, it is the simple family moments like playing outside together that I cherish," Kate wrote in an open letter supporting Children's Hospice Week in 2018.
Amid the pandemic, the family has spent quality time at their country home Anmer Hall where they engaged in distanced learning, arts and crafts, cooked, and spent quality time.
Kate is hoping to add another girl to their family.  "She wants Charlotte to have the same enjoyable experience — to grow up with a little a sister to confide in and look out for," the insider said.
Queen Elizabeth is concerned Prince William and Kate Middleton are trying for baby number four
Now that the Cambridges are reportedly trying for their fourth child, the queen reportedly has some concerns. Though she is "overjoyed" by the news of yet another possible great-grandchild, she is concerned that the duke and duchess will be a bit overwhelmed. After all, following Meghan, Duchess of Sussex and Prince Harry's resignation as senior working royals and amid the Cambridges have become the faces of the royal family.
"She adores her great-grandchildren," a source told Us Weekly  She's slightly concerned that the Cambridges are biting off more than they can chew, especially as Kate isn't planning to employ another nanny (as she wants to be hands-on), but as long as they're happy, she's happy,"