Queen Elizabeth Continues to Offload More and More Duties to Prince William and Prince Charles — Is Her Majesty Signaling She Is Ready to Step Aside?
Queen Elizabeth has been on the throne for 68 years, making her the longest-reigning monarch in British history. Her Majesty is 94 years old and she still carries out her royal duties, even in the middle of the pandemic. But abdication rumors have been swirling for a while, and some royal experts believe she is preparing to hand over power to Prince Charles. Her recent offloading of duties to Prince William has fueled the rumors even further. Is Queen Elizabeth signaling that she's ready to step aside?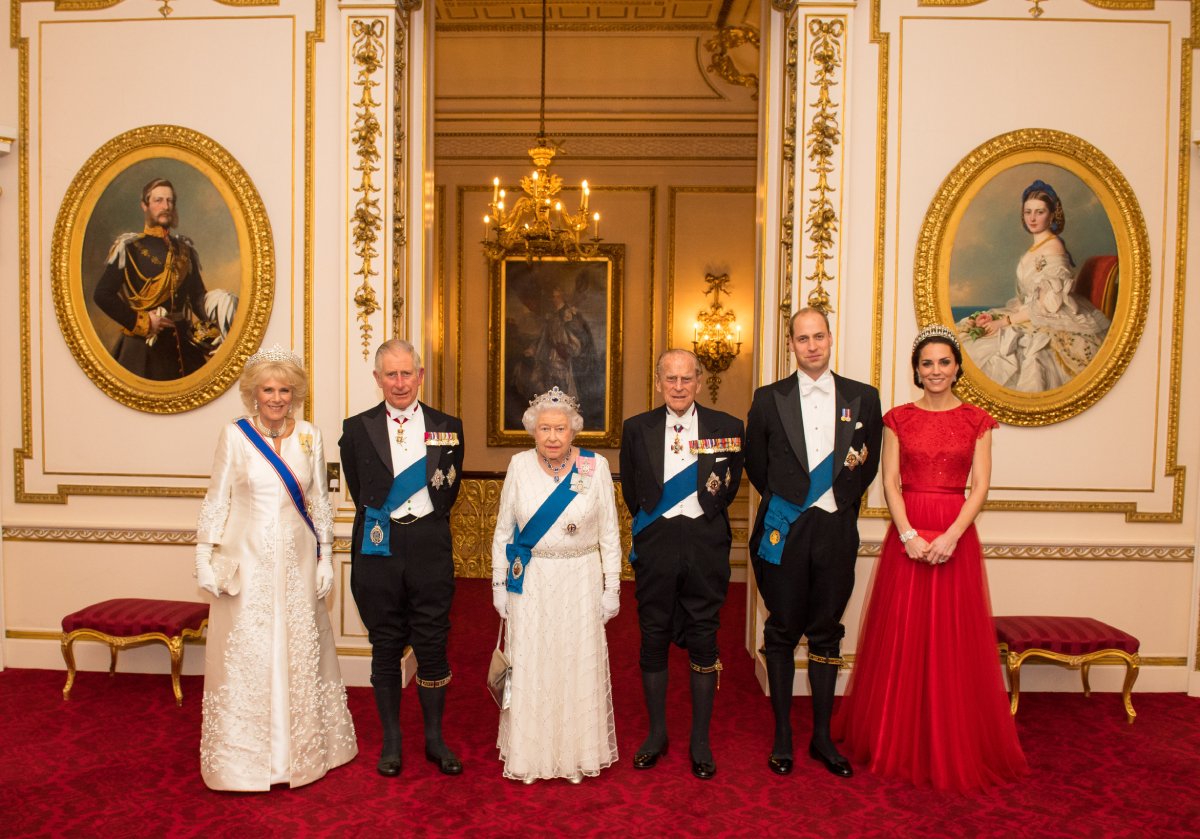 One royal expert believes Queen Elizabeth could abdicate in the next six months
According to Express, one royal expert believes that Queen Elizabeth could abdicate the throne when she turns 95. Royal biographer Robert Jobson expects that Her Majesty will end her reign on April 21, her 95th birthday.
"I still firmly believe when the Queen becomes 95, that she will step down." Jobson said on The Royal Beat.
Jack Royston, another royal expert appearing on the same show, agreed with Jobson. But he says that Queen Elizabeth will be reluctant to give up her royal responsibilities.
"I think she won't want to," Royston noted. "But realistically she will get to a point where she has handed over everything to Charles. And then how do you look your son in the eye and tell him he is not going to be King?"
The 71-year-old Prince of Wales became the heir apparent at the age of 3 when his grandfather, King George VI, passed away on February 5, 1952. That was the day that his mother, Princess Elizabeth, acceded to the throne.
Queen Elizabeth dedicated her life to the crown on her 21st birthday
When the then-Princess Elizabeth turned 21 on April 21, 1947, she promised UK citizens that she would dedicate her life to her future role as queen.
"I declare before you all that my whole life, whether it be long or short, shall be devoted to your service and the service of our great imperial family to which we all belong," she said in a statement.
Little did she know that just five years later she would be queen. Her Majesty became the longest-serving monarch in UK history on September 9, 2015. It was on that day that she surpassed the reign of her great-great-grandmother, Queen Victoria. She sat on the throne for 63 years, seven months, and two days.
Prince Charles is also the longest-serving heir to the British throne. In 2011, he passed his great-great-grandfather, King Edward VII. His record for length of time as heir was 59 years, two months, and 13 days.
Only one British monarch has abdicated the throne
Over the centuries of British royal history, only one monarch has abdicated the throne. In 1936, Queen Elizabeth's uncle – King Edward VIII – gave up his crown so he could marry American socialite Wallis Simpson. Because she was a divorcée, abdicating was the only way he could marry her. After this unprecedented move, Elizabeth's father became king and she became the heir to the throne.
Throughout her lengthy reign, reports of abdication have surfaced numerous times. Back in 2002, rumors swirled that Queen Elizabeth would step down after she celebrated 50 years on the throne at her Golden Jubilee.
Even though she remains on the throne, Her Majesty has passed on duties to Charles and William. Royal commentator Luissa Ciuni suggested that the queen could make Charles her regent instead of abdicating.
Express notes that as regent, Prince Charles would take over the majority of the queen's duties. But he would have to wait until Her Majesty's death to become king. Royal expert Moniek Bloks agrees with Ciuni and believes a regency for Charles is more likely than an abdication.
"I think if anything happens, it's more likely she'll make Charles regent instead of completely abdicating," Bloks said. "I think it's very unlikely that she will abdicate."