Queen Elizabeth II Left a Paul McCartney Performance Early to View This Classic TV Drama
Many music fans would love to have Paul McCartney perform for their birthday — and Queen Elizabeth II nearly had that honor. However, Paul's performance got in the way of a certain television show so she left to go watch it rather than watch Paul perform. At least, that's how the composer of the show's music told the story once. This composer has offered the world different versions of events.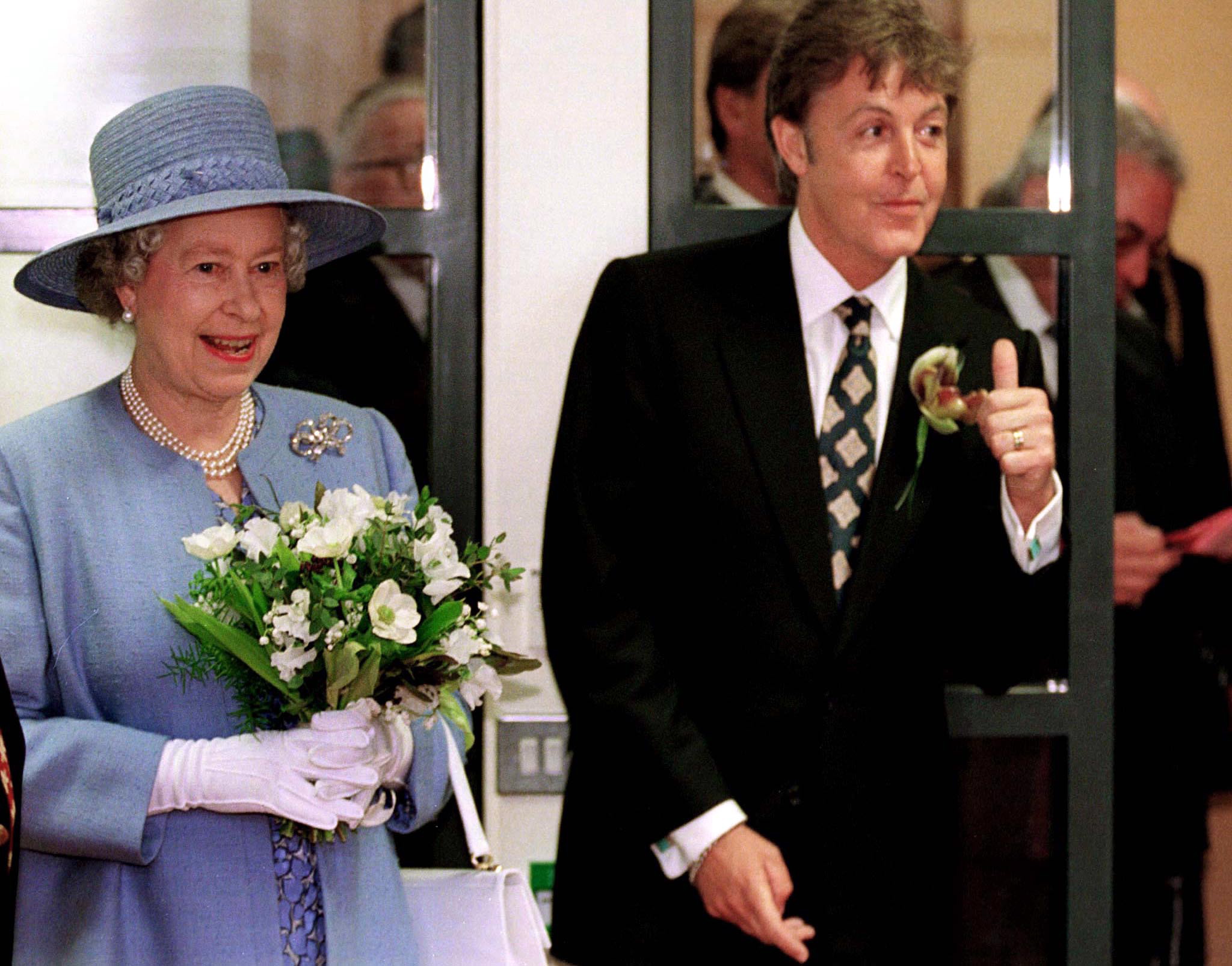 Two different accounts of what happened on Queen Elizabeth II's birthday
During its early days, Twin Peaks was one of the most talked-about shows on television. Fans liked its mysteries, quirky characters, and evocative music. In an interview with Believer, the show's composer, Angelo Badalamenti learned from Paul that the queen was a big fan of the show.
"Paul told me he had been invited by Queen Elizabeth to celebrate her birthday at Buckingham Palace. He had prepared some music for her." What happened next depends on the time Badalamaenti told the story. In one telling, Badalemti said "after [Paul] performed, she came over and to thank him and said that she needed to excuse herself to go upstairs to watch Twin Peaks." In the version of the story Badalemnti told The Guardian, the sequence of events is significantly different.
RELATED: Mick Jagger on Why the John Lennon-Paul McCartney Partnership Ended
In the Guardian version, the queen told Paul "I'm sorry, Mr. McCartney, but have you seen the time? I must go upstairs and watch Twin Peaks" before he even had the chance to perform. That's quite a testament to the queen's love of Twin Peaks. However, her actions could certainly be seen as disrespectful towards Paul. This raises an interesting question: Does Paul have any ill feelings toward the queen? According to Yahoo! News, Paul opened up about what The Beatles thought of Queen Elizabeth II.
What Paul McCartney said about the monarchy
"We all kind of liked the queen. It's an age thing. We were kids when she was crowned, so to us she was like a glamorous film star." In addition, Paul praised her for being a unifying force in modern British society.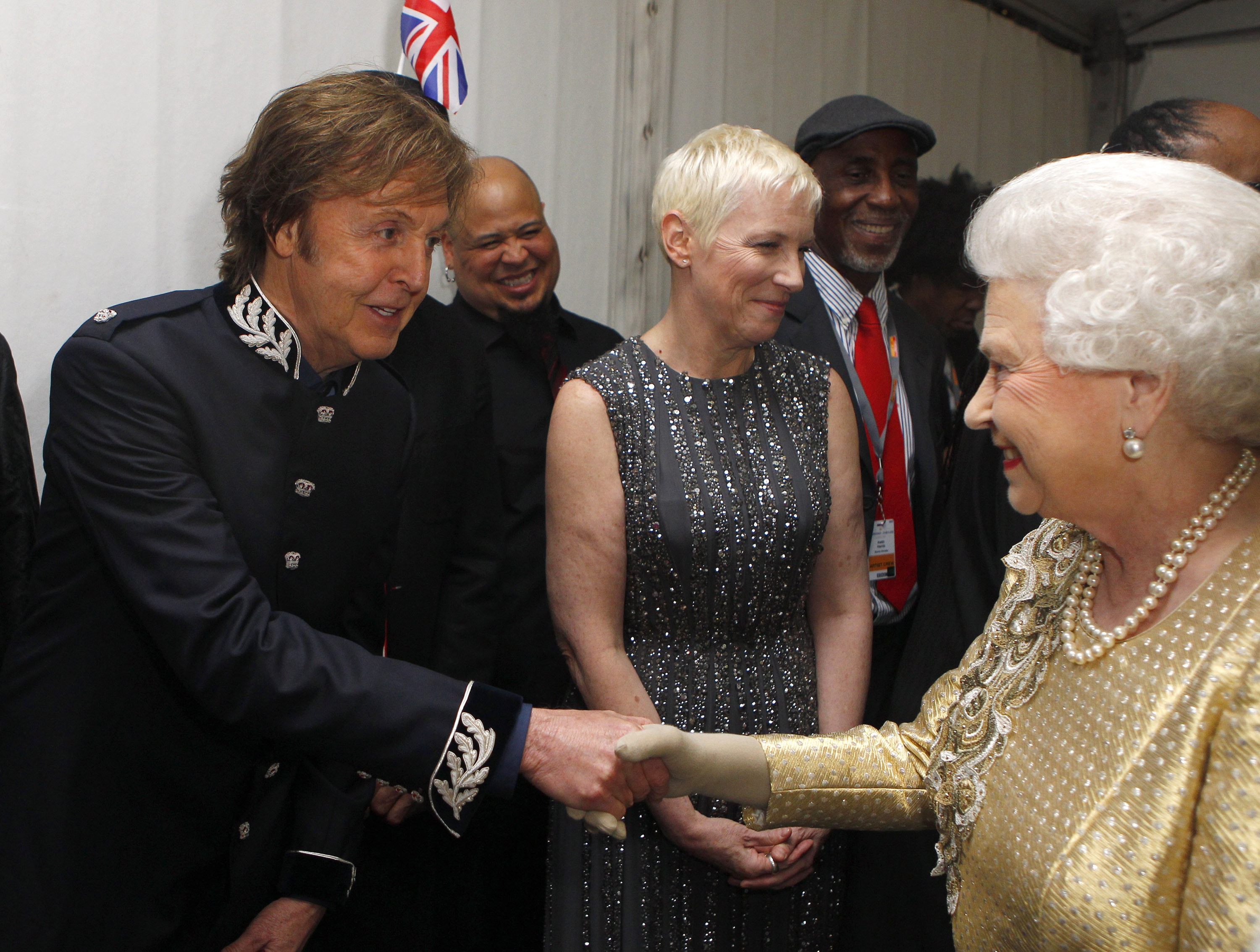 RELATED: Why You Can Hear Paul McCartney Eating Celery on a Beach Boys Song
"When everything's falling apart in Britain she seems to be the glue," Paul opined. "People say [the royal family] costs too much. But then with the money that they bring in…. To me, I'm not sure I would want a President [David] Cameron, [Boris] Johnson or [Theresa] May. It just doesn't sound as good as the queen."
Does Paul McCartney have a problem with 'Twin Peaks'?
Given the queen may have been more interested in Twin Peaks than one of Paul's performances, he could resent the show. Does he? Well, Paul worked with Badalamenti, as depicted in the documentary film Movin' On. Paul doesn't seem to have any issue with working with one of the creative minds behind the show — regardless whether the queen was more interested in Twin Peaks than one of Paul's performances.