Dinner With the Queen: Why Queen Elizabeth II Never Allows This Number of People to Sit at a Table Together
Most of us probably won't be attending a dinner party hosted by Queen Elizabeth II in the future but that doesn't mean we're not curious about what goes on during one.
While we expect that there are a few rules we would have to follow, a royal expert has revealed that the queen has long made accommodations for her guests as well. One of those has to do with the number of people she permits to sit down at a table.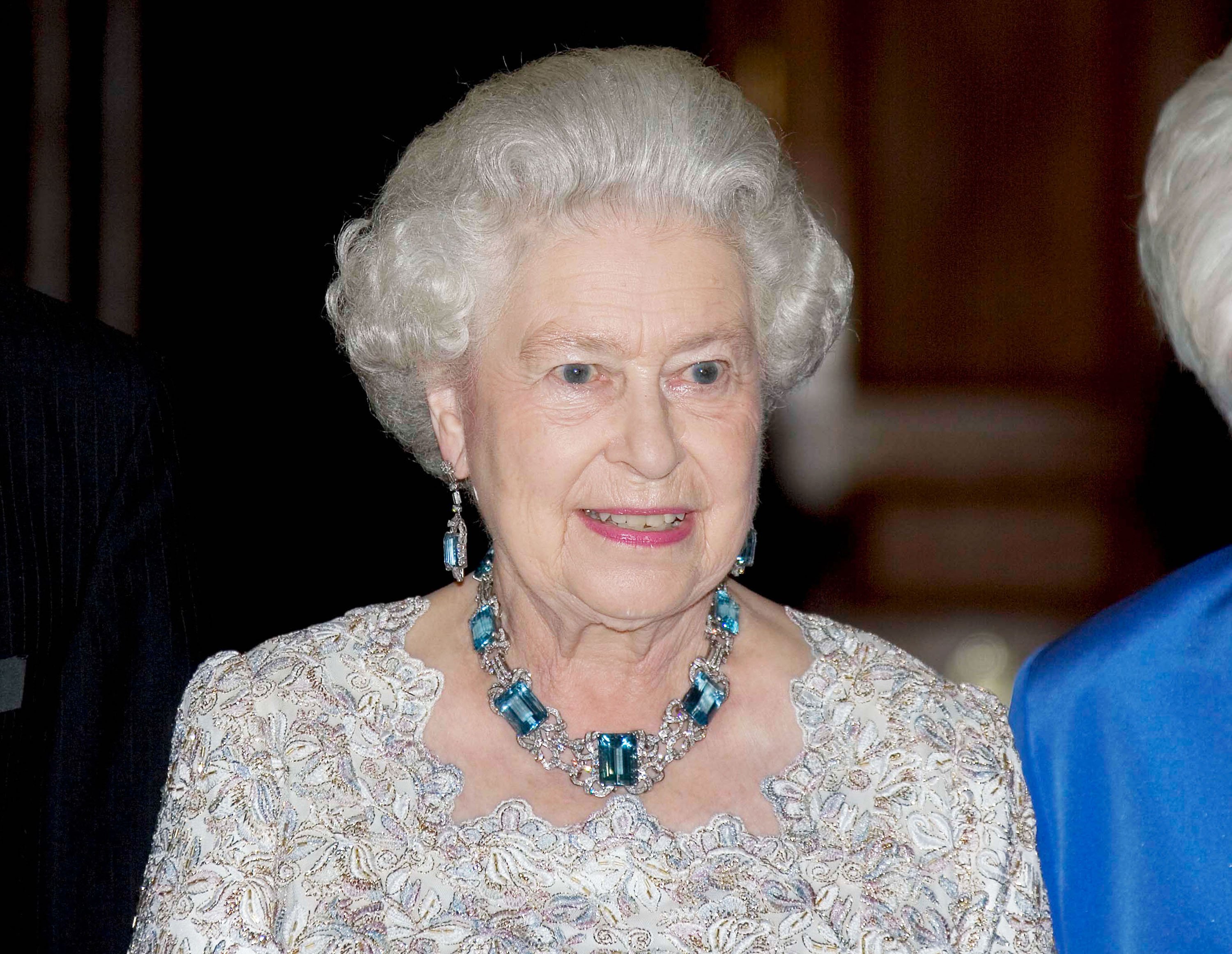 Discreet way the queen lets chefs know if a guest dislikes certain foods
It's been said that Queen Elizabeth isn't a terribly fussy eater. However, she has a preference of when to eat specific foods. For example, she only likes to eat certain fruits when they are in season.
"You can send strawberries every day to the queen during summer at Balmoral and she'll never say a word," her former chef Darren McGrady revealed. "Try including strawberries on the menu in January and she'll scrub out the line and say don't dare send me genetically modified strawberries."
According to former royal staffer Charles Oliver, the queen also passes along any feedback to the kitchen that she gets from her guests about what foods they like and don't like.
"When she has a guest to an informal lunch and they reveal definite likes and dislikes–such as an objection to fried potatoes or Brussels sprouts–the queen will make a discreet note for future reference," Oliver wrote in his book Dinner at Buckingham Palace. "This is duly recorded by the kitchen and remembered, should the guest come again."
Number of people Queen Elizabeth doesn't permit to sit at a table and why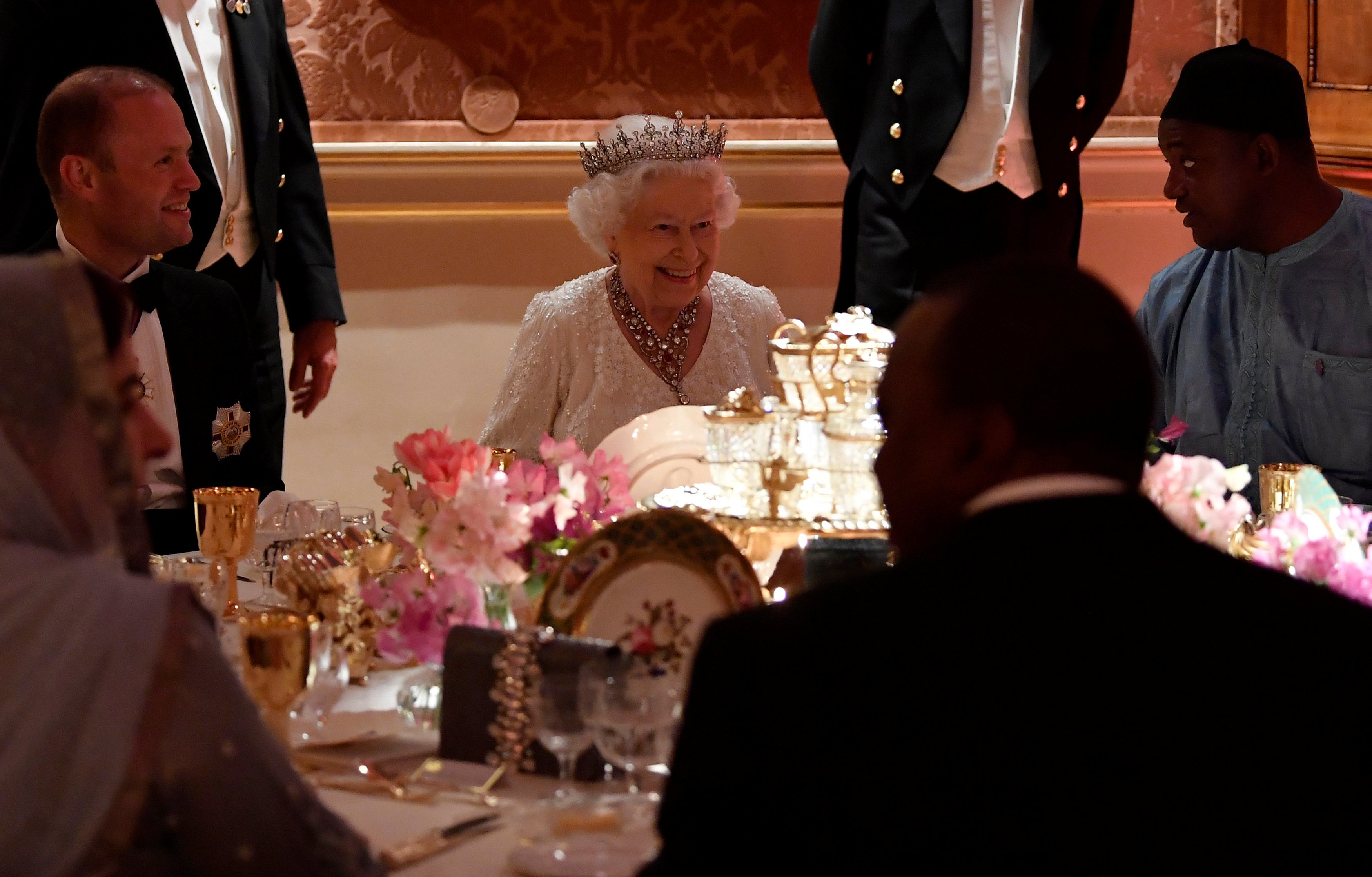 When it comes to attending a royal banquet hosted by the monarch, there are some things to keep in mind.
One is when the queen's done eating so is everyone else. Another is not to expect garlic or onion in any of the food. Royals stay away from both as they are known to cause bad breath, which is something they don't want when conversing with others at a gathering.
As for the seating arrangements, the royal family matriarch makes sure that her dinner party invite list always has less or more than 13 people. Royal expert Paul Dampier told The Sun, "[The queen] won't let 13 people sit down at a dinner table, not because she is superstitious but in case guests are."
Royals have to excuse themselves a certain way when leaving a table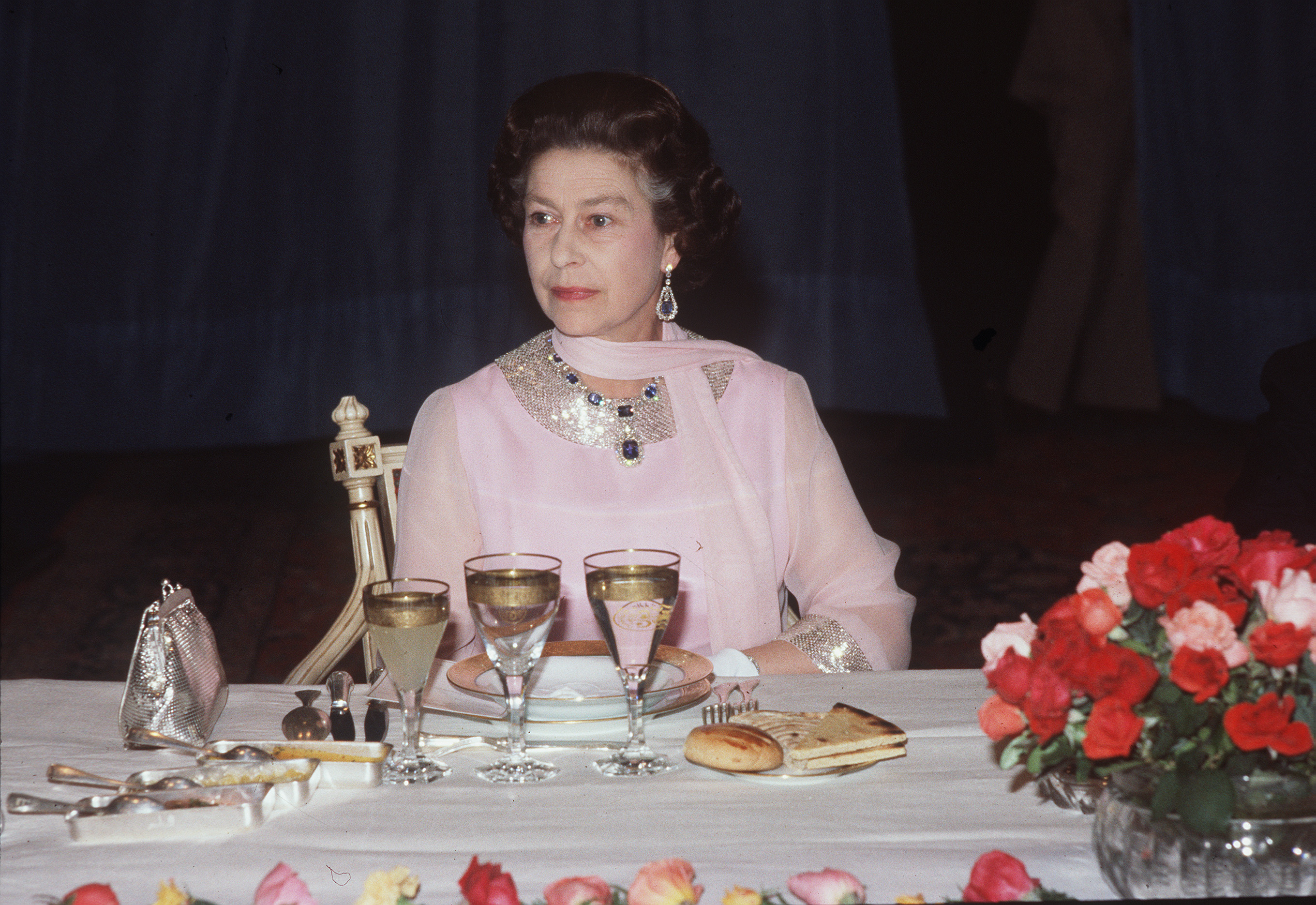 There is also a protocol the royals follow if during a banquet they need to use the lavatory while the affair is going on.
The Mirror noted that members of the queen's family can't just run off during a state dinner for a restroom break and they can't "announce their intentions" and where they are going if they need to be excused either. So when they get up from the table they just say "excuse me," and must cross their knife and fork as a signal to staffers that they are not finished eating.
However, if they have finished up prior to heading off to the loo then they would turn their silverware on an angle with the handles at the bottom right of the plate.
RELATED: Netflix Star Reveals Bizarre Table Rules That Must Be Followed When Sitting Next to Prince Charles