Queen Elizabeth II Recalls 'Horrible' Moment on Her Coronation Day and What She Couldn't Stand Wearing
Find out what Queen Elizabeth described as "horrible" and uncomfortable on her coronation day.
Queen Elizabeth II ascended the throne on Feb. 6, 1952, after the death of her father, King George VI. Her coronation took place a year and a half later on June 3, 1953, in order to allow an appropriate time period to grieve the former monarch before celebrating the crowning of their heir.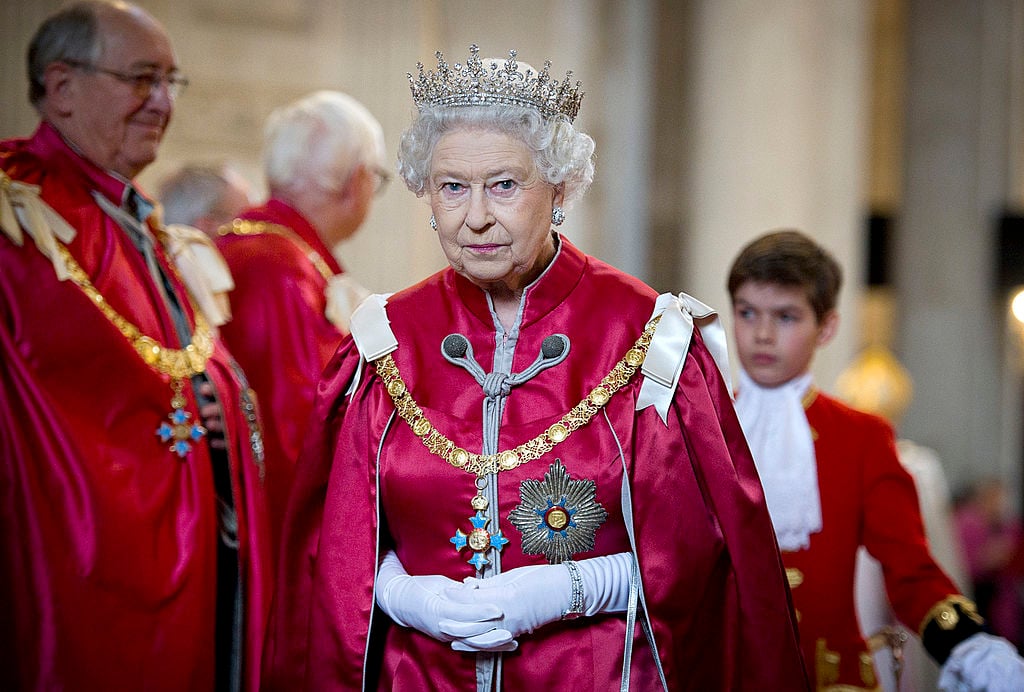 The service was held at Westminster Abbey and was the first coronation in history to be televised, pulling in an audience of more than 20 million in the U.K. alone. Although the event was broadcast to such a large audience there are plenty of things the public never knew about that day. But during a rare interview in 2018, the queen shared a few details about her coronation including what she thought was "horrible" and what she couldn't stand wearing.
Queen Elizabeth remembers 'horrible' carriage ride to Westminster Abbey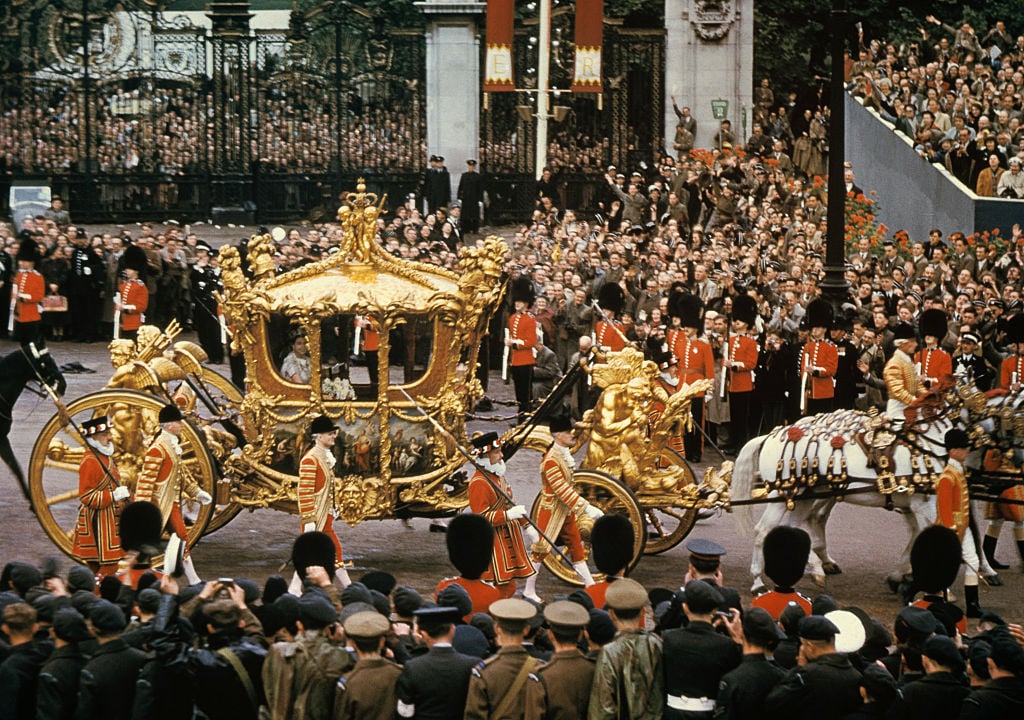 Sky News noted that the royal family matriarch reflected on that historic day and admitted that she found her transportation in the gold carriage to be "horrible" because it was so uncomfortable.
She and Prince Philip were taken to the Abbey in the Gold State Coach–a 16th-century gilded carriage drawn by eight gray horses named Cunningham, Tovey, Noah, Tedder, Eisenhower, Snow White, Tipperary, and McCreery. However, the queen explained that the coach "wasn't meant for traveling."
"It's not meant for traveling in at all. I mean it's only sprung on leather. Not very comfortable," she remembered. "It can only go at walking pace. The horses couldn't possibly go any faster. It's so heavy."
She discussed issues with her dress and restrictions with the crown
Queen Elizabeth revealed that she dealt with an unexpected issue with her gown that stopped her in her tracks.
"I remember one moment when I was going against the pile of the carpet and I couldn't move at all," she recalled.
The sovereign also discussed restrictions she faced wearing the St. Edward's Crown placed on her head during the service. The headpiece, which is the oldest in the Royal Collection as it was constructed back in 1661 for the coronation of King Charles II, weighs nearly five pounds and is 12-inches high.
"Fortunately, my father and I have about the same sort of shaped head, but once you put it on, it stays. I mean, it just remains itself," she said of the crown her dad wore before her for his coronation on May 12, 1937. "You can't look down to read the speech, you have to take the speech up. Because if you did your neck would break, it would fall off. So there are some disadvantages to crowns, but otherwise, they're quite important things."
Check out Showbiz Cheat Sheet on Facebook!