Queen Elizabeth II Refused to Give Prince Edward's Wife Sophie What She Wanted on Her Wedding Day
There's one thing Prince Edward's wife, Sophie, wanted to receive on her wedding day that Queen Elizabeth did not give her.
Marrying a prince who's part of Britain's royal family is a pretty big deal and because of specific traditions and protocols that have been in place for centuries, the bride doesn't always get what she wants. When she was alive and head of the Firm Queen Elizabeth II first had to approve a number of marriages before they could happen, she then picked the venue where the bride and groom would tie the knot, and the ceremony was choreographed down to every minute.
Some royal brides though want to have a say in different things. You may remember stories about Meghan Markle wanting to wear a specific tiara but the queen would not allow it. Well another royal bride Sophie (formerly the Countess of Wessex) also wanted something on her big day that the late monarch would not grant her. Read on to find out what that was and why Sophie didn't get it.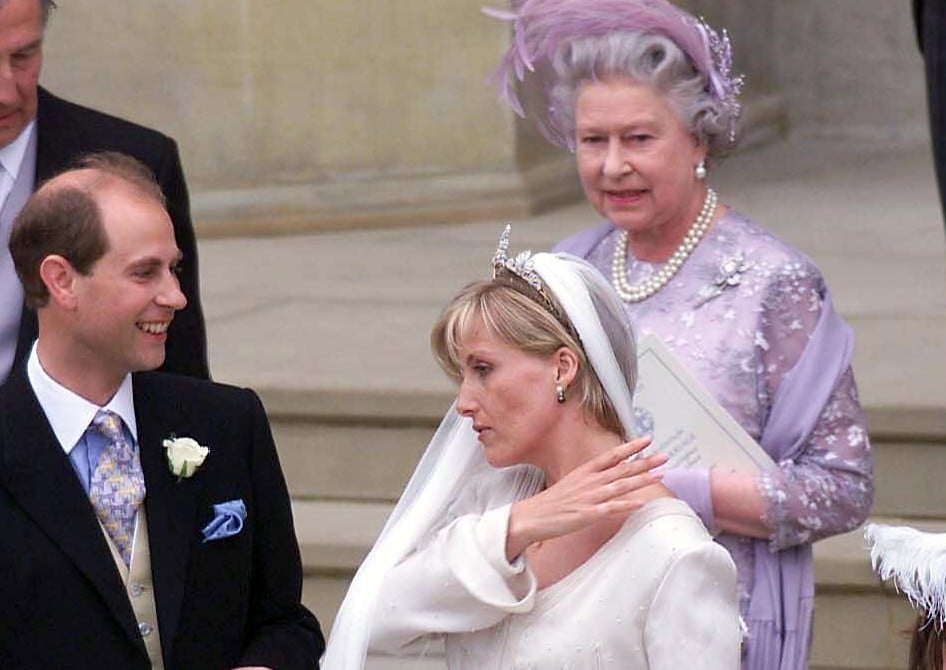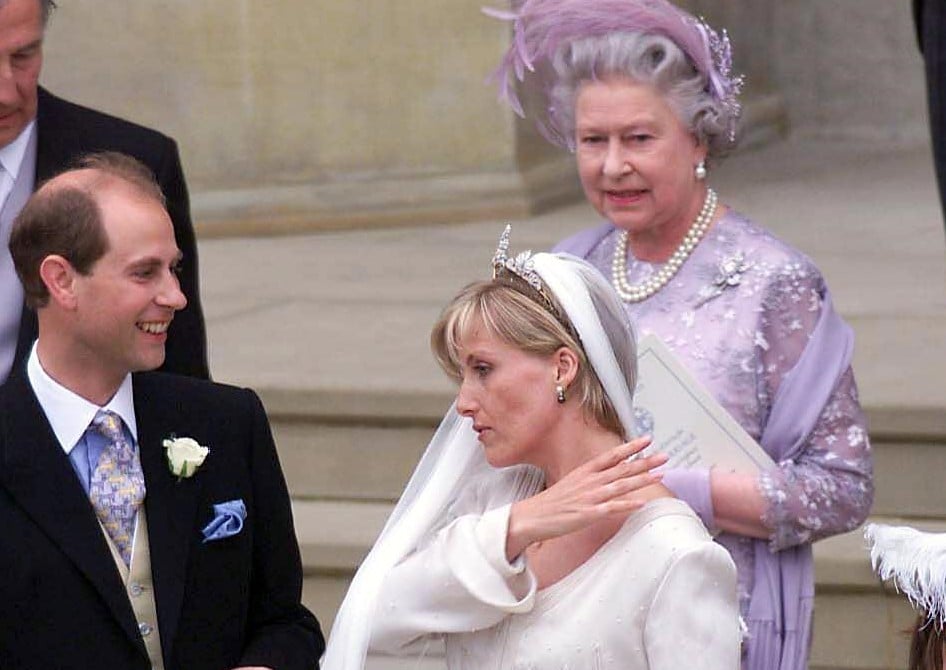 Sophie was Queen Elizabeth's favorite in-law
Prince Edward's wife is not one of the most visible members of the royal family but she is one of the most trusted and her dedication was valued by the queen. She was even called Queen Elizabeth's favorite in-law over Camilla and the Princess of Wales (formerly Kate Middleton).
"She [was] trusted and relied on by the queen in a way I couldn't say applied to the [now-queen consort and the new Princess of Wales]," a senior royal aide previously told The Sun. "She [was] like another daughter to Her Majesty, they [were] that close. She talk[ed] to Sophie in the way she used to talk to Princess Margaret. Sophie had filled a terrible gap in the queen's life that was left when her sister and the Queen Mother died in 2002."
"[The countess] is probably the best example of an outsider coming into the family and learning on the job," royal biographer Robert Jobson added via The Telegraph. "She [was] very much the queen's favorite."
But just because she was the monarch's favorite doesn't mean she got everything she wanted on her wedding day.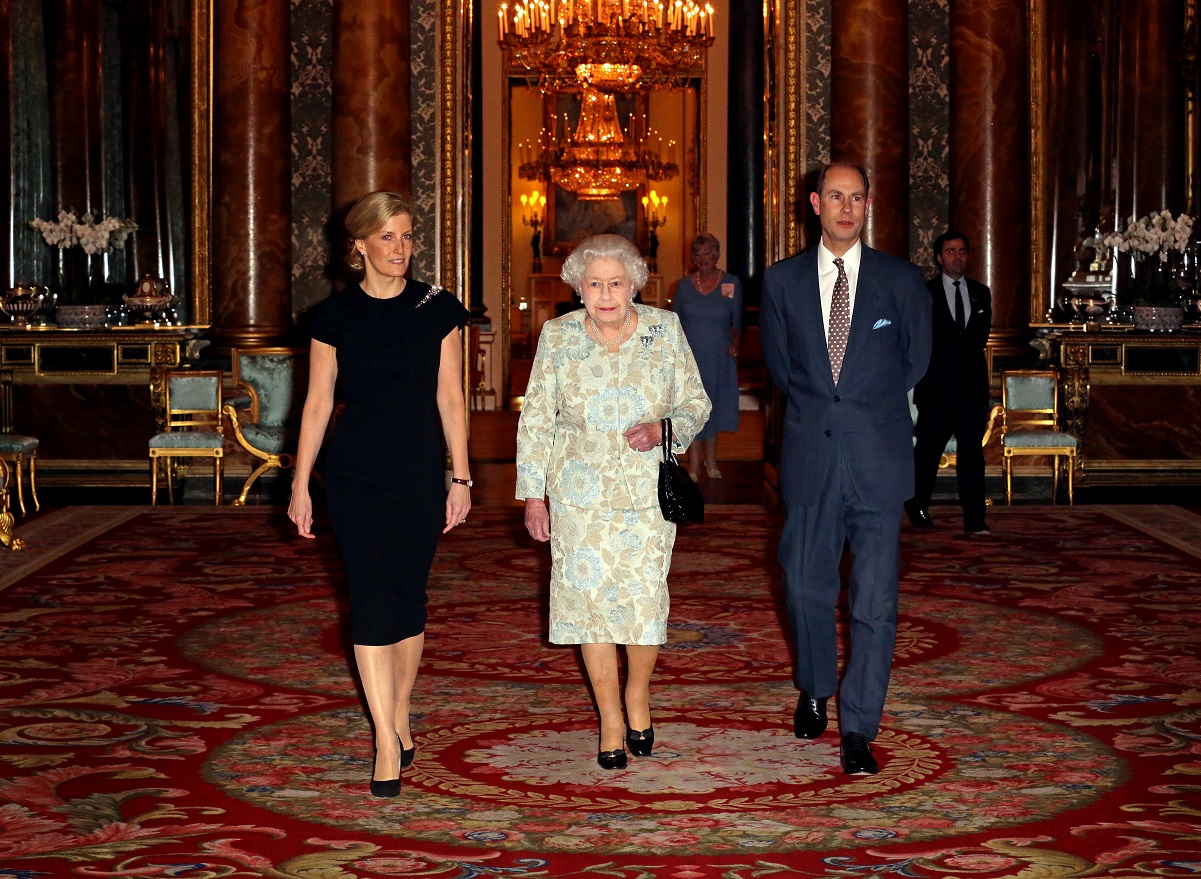 What Sophie wanted to receive on her wedding day that the queen denied her
When each of her sons got married, the royal family matriarch gave them and their brides another title. When Sophie wed Edward on June 19, 1999, she knew she wasn't going to have a duchess title added to her name then because the queen's youngest son did not want to be known as a duke. Edward was supposed to become the next Duke of Cambridge but he opted not to take a dukedom and requested to become an earl instead.
Royal author Katie Nicholl claimed that Sophie then wanted the title of "princess." However, Queen Elizabeth said no to the higher-brow title for her daughter-in-law and gave Sophie the title of "countess" instead.
"[She] had wanted to be known as Princess Sophie, but the queen would not allow it," Nicholl wrote in Vanity Fair.
Express noted that "the queen's reported dismissal of Sophie's request appear[ed] to align with the correct usage of titles within the royal family. Only women born into the royal family may be known as "princess." Examples of this include Princess Anne, Princess Beatrice, and Princess Charlotte.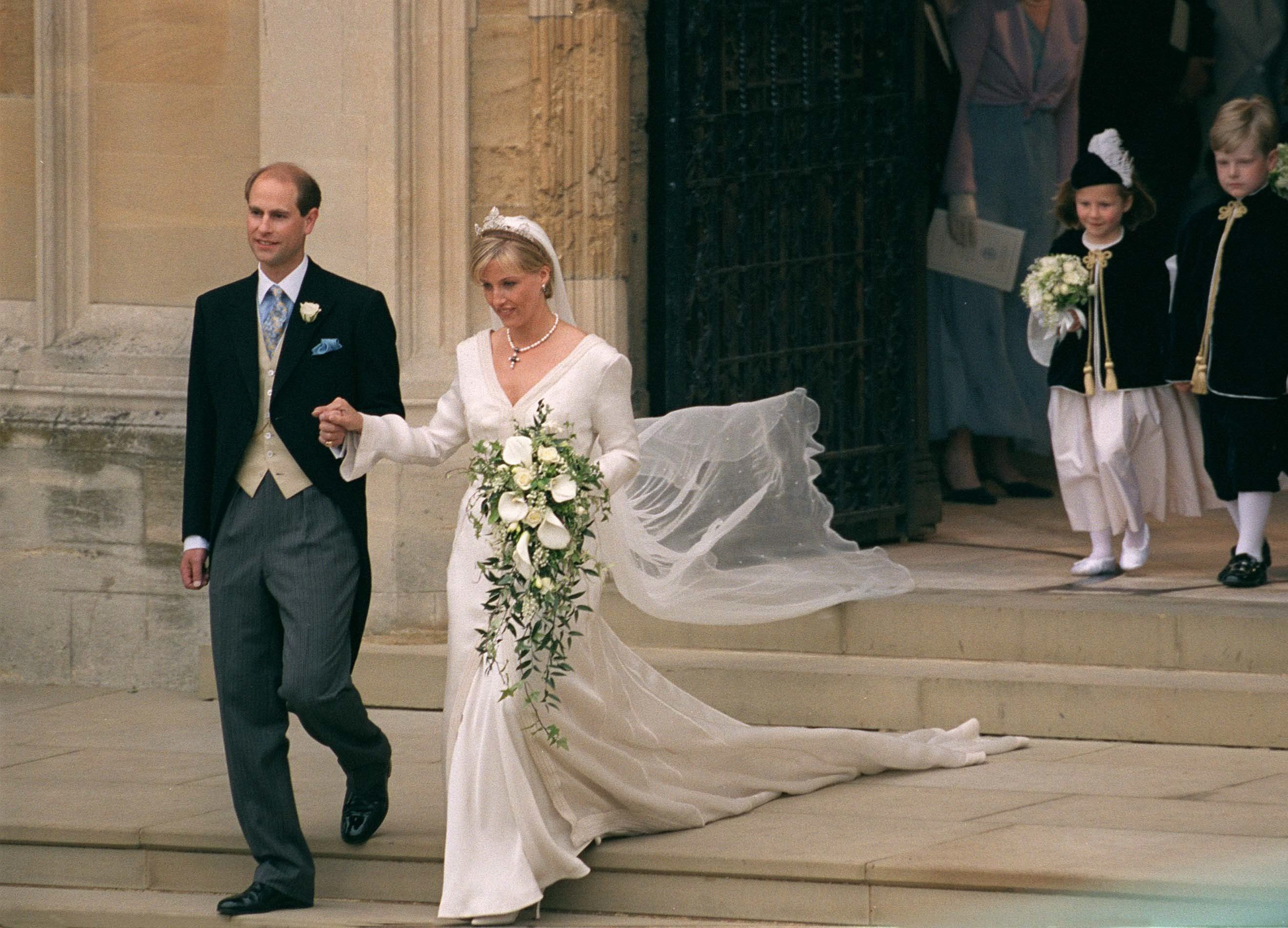 Prince Edward is the only one of the queen's children still married to his first spouse
In the years since her wedding, it doesn't appear that Sophie really minds not having that princess title she may have hoped for. She is still married to Edward today and that makes him the only one of the queen's children who is not divorced.
"I think we forget that Sophie is the middle generation — Sophie is the only royal bride of that generation that had any Teflon about her," body language expert Judi James during an episode of the Pod Save the Queen podcast. "She is the only one that stuck. Windsor men are notoriously difficult to be married to."
A source told The Sun that "The queen [was] also mindful that Sophie's marriage has survived where her other children's relationships have failed and she [knew] that is in no small way down to Sophie's dedication."
Edward and Sophie have two children together. They welcomed a daughter, Lady Louise, in 2003 followed by their son, James, in 2007.
*Following the publication of this article King Charles gave Edward the Duke of Edinburgh title, making Sophie the Duchess of Edinburgh.