Queen Elizabeth II Startles Onlookers With What She Uses to Cut a Cake
Queen Elizabeth II had a busy June. She held a number of Zoom calls, met with and hosted world leaders, attended the Royal Ascot, and undertook a few royal engagements as well. One of those engagements really stood out after a video was shared of the monarch cutting a cake with what she called an "unusual" object.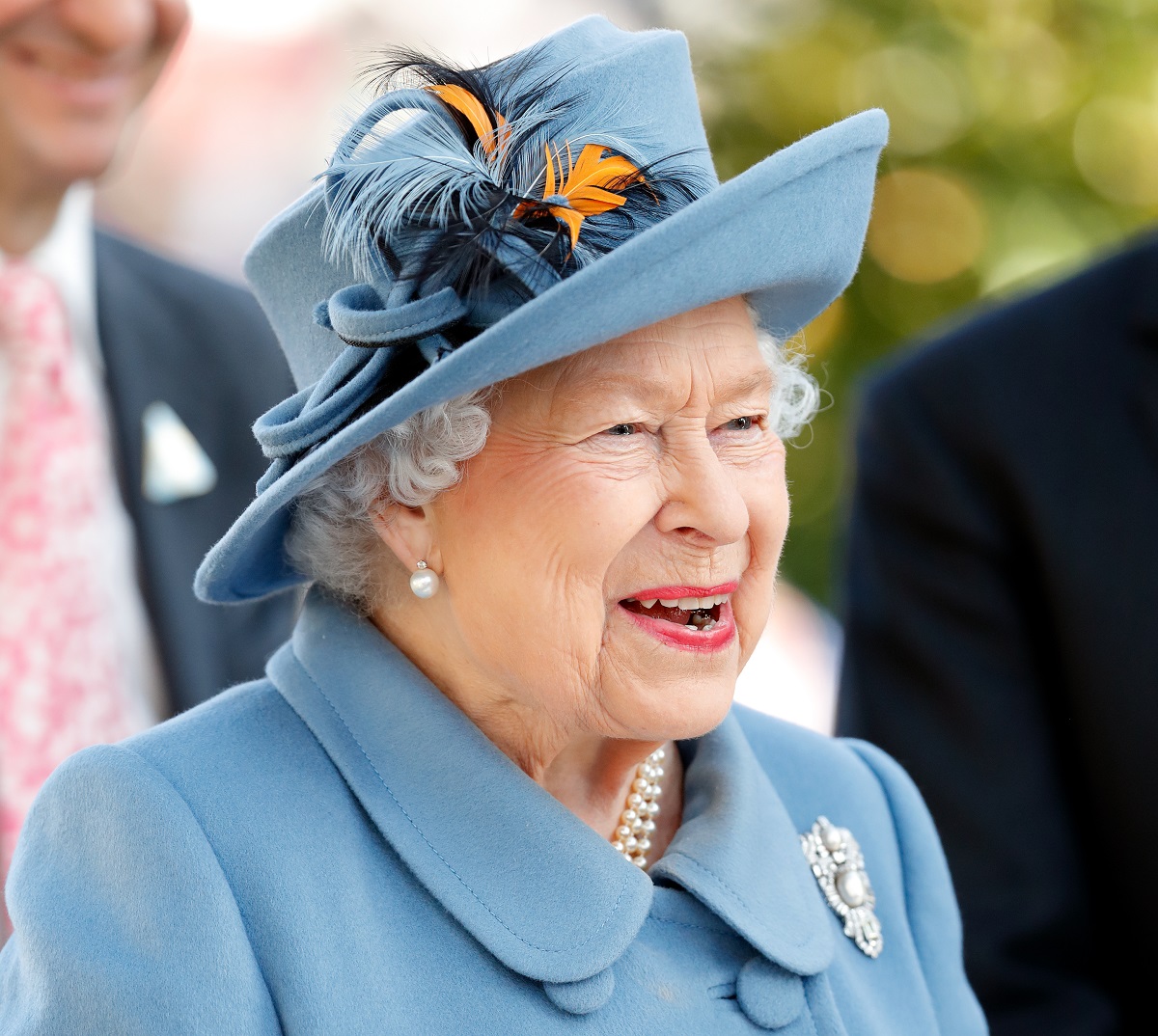 Queen Elizabeth's royal engagement with Kate and Camilla
On June 11, the royal family matriarch attended an engagement with her daughter-in-law Camilla, Duchess of Cornwall, and her granddaughter-in-law Catherine, Duchess of Cambridge.
The Evening Standard reported the three royal ladies were on hand to celebrate The Big Lunch initiative at The Eden Project, near St. Austell in southwest England. The queen and the duchesses met with the executive director of the Eden Project, Peter Stewart, as well as 20 other guests at the affair. The Big Lunch, which the Duchess of Cornwall is the patron of, is a yearly event in which communities come together to get to know each other better through food.
Video of Queen Elizabeth using a large weapon to cut a cake
RELATED: What Foods Does Queen Elizabeth II Refuse to Eat and Why?
During their visit, Queen Elizabeth was asked to cut the cake and the monarch insisted on using a ceremonial sword to do so. When she was handed the object by the Lord-Lieutenant of Cornwall some onlookers stepped out of the way and appeared stunned that she was going to use that large weapon to slice through the cake. An aide off camera explained that there was actually a regular knife available, to which the queen replied: "I know there is, this is more unusual." That prompted laughter from several people in attendance.
"That's slicing through," Camilla said to her mother-in-law before she leaned in and helped her cut it to the edge.
After handing the ceremonial sword back, the queen then opted to use a conventional knife to cut additional slices and commented: "That looks very good."
The queen's cake-cutting brought to mind how her son, Prince Edward, slices through cake
RELATED: Queen Elizabeth II's Birthday: Royal Pastry Chefs Share Cupcake Recipe You Can Make At Home
The queen cutting through the cake with a ceremonial sword had some comparing that to a viral video of her son, Prince Edward, cutting a cake at a royal engagement in 2019. Prince Edward did not use a sword to cut the cake like his mother but he might as well have. The Earl of Wessex was seen on video stabbing the cake in the middle then slicing it down quickly to the edges. As Us Weekly noted it was similar to "the way one might gut a fish."
His technique had Twitter users debating whether or not he had ever actually done that task before in his life. But not everyone thought Edward's technique was bad. In fact, some called his unique method "genius" and "brilliant." And you have to admit, cutting it his way didn't smear the icing as much.