Queen Elizabeth Just Sent Prince Harry and Meghan Markle a Strong Message About Loyalty Via Prince William
Queen Elizabeth doesn't typically come out and say exactly how she's feeling. Instead, Her Majesty is a pro at maintaining the "never complain, never explain" royal family motto and keeping her stiff upper lip intact. However, she often reveals clues about her true feelings that fans can see if they're paying attention.
Most recently, the queen offered some important insight into how she feels about her grandson Prince William. Even though Queen Elizabeth didn't express her approval in specific words, the Duke of Cambridge's most recent appointment proves how much the queen values his loyalty to the crown.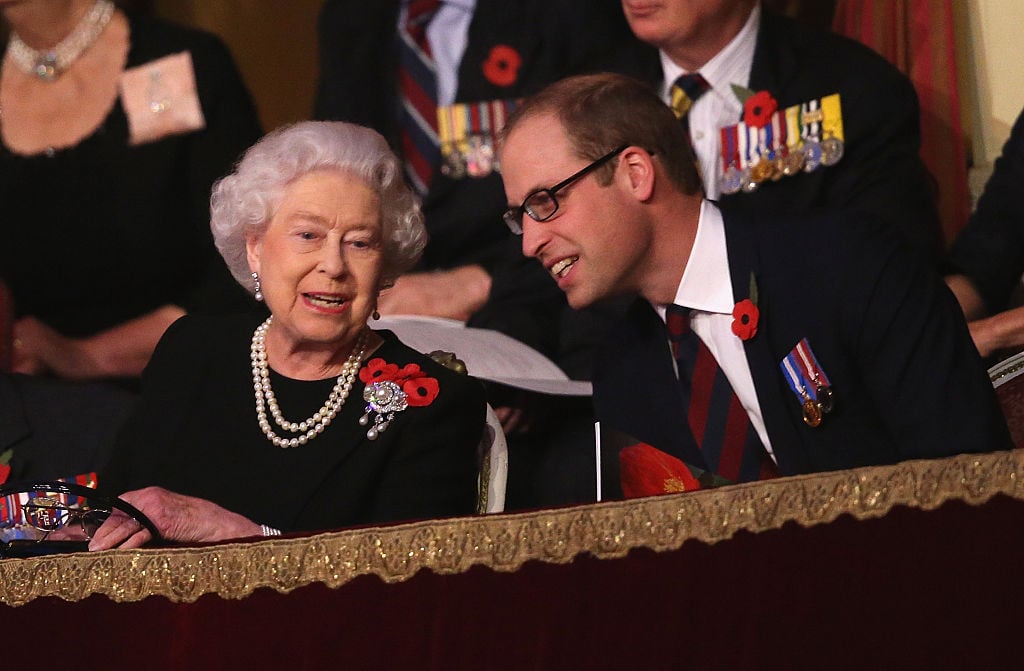 Queen Elizabeth cares about keeping the peace
The most important value Queen Elizabeth treasures is family unity. There's nothing she abhors more than scandal and division, which have been happening more and more frequently in recent years. No matter how much the queen wants to avoid drama, it just keeps finding her.
The most recent problems occurred when Prince Harry and Meghan Markle announced their intentions to "step back as senior royals," a decision they made without first informing the queen. This came after the couple made headlines for suing the British press and further scandalizing the family.
Plus, Queen Elizabeth has been dealing with the fallout from her son, Prince Andrew. The disgraced royal was forced to resign from his position in the royal family after giving a disastrous interview to explain his friendship with convicted sex offender Jeffrey Epstein.
Prince William keeps upholding the values Queen Elizabeth treasures
With all this craziness going on, the queen is clinging tightly to the few royal family members who haven't let her down by becoming involved in scandals and controversies. One of these key individuals is her grandson and future heir to the throne, Prince William.
Queen Elizabeth just proved how much she respects William by giving him the new title Lord High Commissioner to the General Assembly of the Church of Scotland. This new role will allow Prince William to make opening and closing speeches at the Assembly, plus will carry other official duties.
The timing of this announcement probably isn't coincidental. The Duke of Cambridge received his new appointment just one week after Prince Harry and Meghan Markle were stripped of their HRH titles.
The queen will always have her favorites
Even though Queen Elizabeth claims to publicly support all her family members, including the Duke and Duchess of Sussex, she secretly has favorites just like any other person. And since Her Majesty values tradition so highly, it's logical to assume that she's most happy with the members of her inner circle who follow the status quo.
One of Queen Elizabeth's favorites is Prince Edward's wife, Sophie, Countess of Wessex for some of the reasons listed above. She's rumored to be taking the place of Prince Harry and Meghan Markle as they move away from royal duties and leave a void to be filled.
The queen is way too secretive to ever reveal the family members she values the most. But we know that those who remain faithful to the crown, including her grandson Prince William, will be rewarded handsomely for their continued loyalty.