Queen Elizabeth II's Latest Addition to the Royal Family Proves She's Not Going Anywhere
The British royal family just got a little bit bigger. According to recent reports, Queen Elizabeth II has two new dogs. A lifelong animal lover — the queen makes money on racehorses and is extremely fond of corgis — the royal family matriarch has become one of the many people to adopt a new pet during the coronavirus pandemic.
Queen Elizabeth II has 2 new dogs reportedly named Fergus and Muick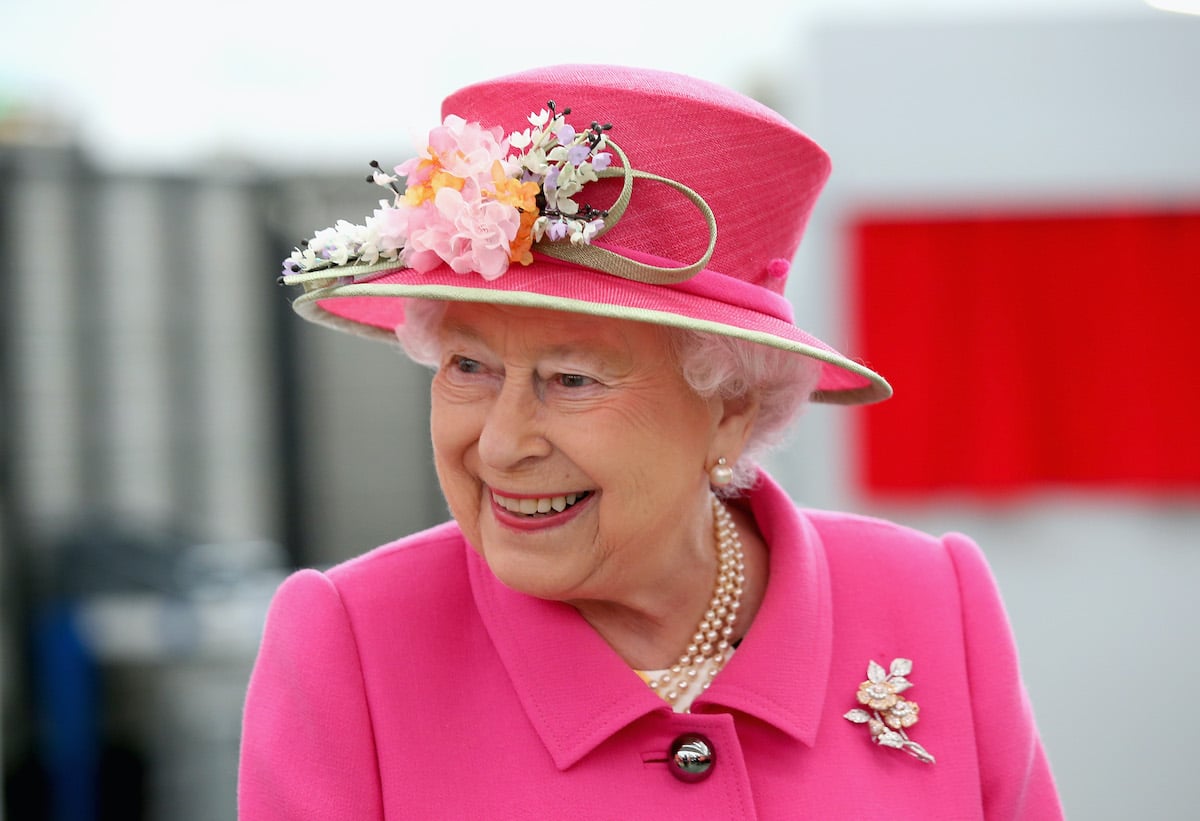 RELATED: Queen Elizabeth II's Corgis Chased Away a Buckingham Palace Chef
When her husband, Prince Philip, Duke of Edinburgh was hospitalized in February 2021 — he's now back home — the queen decided to get two new dogs. Hardly a surprise considering her history with the breed, the queen adopted two dogs with corgi lineage. 
The queen named her new dogs after a family member and a place that holds special meaning to her. According to The Sun, she named one Fergus after her uncle Fergus Bowes-Lyon who died during World War I. Fergus is reportedly a dorgi, a cross between a dachshund and a corgi. The queen named the other Muick after Loch Muick, which is located on the grounds of Balmoral in Scotland, her summer getaway in Scotland. 
The leader of the British royal family previously decided to stop adopting dogs because of her age
The addition of two new dogs is a bit of a surprise considering previous reports about the queen owning dogs. It had been reported the queen would stop adopting dogs because of her advancing age. Currently 94 years old — the queen turns 95 on April 21, 2021 — she didn't want to leave behind dogs in the event of her death.
"A few years ago it was decided she would have no more but her corgis are hugely important to her," royal biographer Penny Junor told The Sun. "The corgis are intensely loyal and loving and they have never let her down."
RELATED: Queen Elizabeth Loved Her Corgis So Much She Broke Protocol to Honor Their History
Now it seems the queen's had a change of heart. Despite her advancing age, she's now the proud owner of two new dogs. She may have simply wanted some four-legged friends to keep her company while she goes about her royal duties.
However, the queen's decision to get two dogs sends the message she intends to lead the royal family for years to come. In the wake of the bombshell Oprah interview Prince Harry, Duke of Sussex and Meghan, Duchess of Sussex did in March 2021, the queen's still leading the royal family. 
The new additions mean Queen Elizabeth II now has 3 dogs
Fergus and Muick aren't the only two dogs the queen owns. She has another dog, a dorgi named Candy. The canine used to have another dorgi to play with at royal residences. The queen had a dorgi named Vulcan until 2020 when they died at Windsor Castle.
Prior to that, she had many corgis. Perhaps the most famous in recent history was the queen's corgi Monty. Monty made a cameo in the 2012 London Olympic Games video the queen made alongside James Bond actor Daniel Craig. At the time, Monty was 13. He died just a few months later.
RELATED: These Famously Picky Royal Family Members Really Love Meghan Markle