This Is Queen Elizabeth's Wake-Up Call Every Morning
Queen Elizabeth rarely sleeps past her wake-up call — and for good reason. Here's how the queen wakes up every day, plus her morning routine.
The royal family is all about routine (when their schedules allow it) and Queen Elizabeth is no different. Since many of her work functions don't start until just before lunch, Her Majesty has enough time in her mornings to take care of some personal matters. We share Queen Elizabeth's morning routine, including the somewhat-bizarre thing she wakes up to every morning, ahead.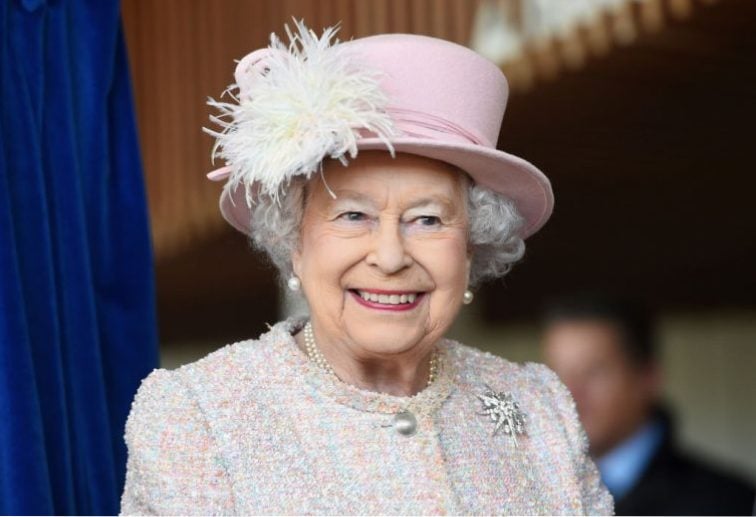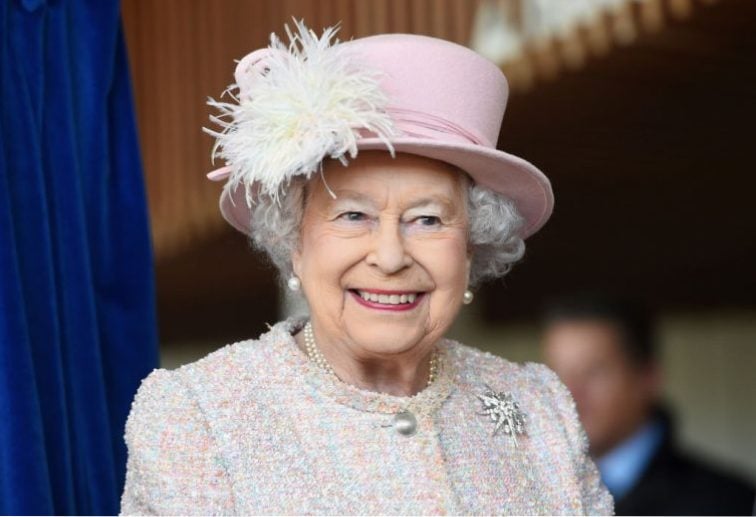 What time does the queen wake up?
Unlike her daughter-in-law, Meghan Markle — who wakes up as early as 4:30 a.m. — Queen Elizabeth is not really a morning person. Nonetheless, Her Majesty wakes up at the same time every day, which is approximately 8:30 a.m. And, as soon as she's up, at around 9:00 a.m., she heads to the terrace of her Buckingham Palace quarters to enjoy a wake-up call — aka the sound of bagpipes from a piper just below her terrace.
Queen Elizabeth's morning routine
In addition to waking up at the same time every day — to the sound of bagpipes no less — Queen Elizabeth II has many other things she does every single morning. Here's what the rest of Queen Elizabeth's morning routine looks like.
She eats breakfast and has a cup of Darjeeling tea
When it comes to food, Queen Elizabeth is a tad picky. Because of that, she typically eats the same (or similar) things every day — starting with breakfast. For her first meal of the day, the queen usually enjoys a bowl of oatmeal. She's also a big fan of cornflakes and is known to ask for that often. Her Majesty washes it all down with a cup of her favorite tea (Darjeeling) and a few biscuits.
She takes a bath
Queen Elizabeth skips the shower and heads straight to the bath. Which is a rather relaxing way to start the day, don't you think? Her Ladies-in-Waiting likely draw the bath for her and wait for her to wash up before getting ready for the day's events.
She has her hair done
The queen rarely does her own hair. And, she has had the same hairdresser for nearly 20 years! After her morning bath, she sits in the chair and lets him work his magic.
She listens to the radio
Queen Elizabeth's morning routine consists of many activities — starting with the radio. Apparently, Her Majesty always listens to BBC Radio 4's Today show while getting ready for her busy day at the palace.
She exercises
At 92-years-old, the queen likes to keep as active as possible. On her days off she prefers to ride her horses (yes, she still rides them!), but in the mornings she takes a walk, sometimes with her dogs.
She reads the paper
As England's monarch, the queen's schedule is far too busy to be synched in at all times with what's happening in the world. So, she likes to catch up on the news by reading the paper (perhaps over breakfast?) as part of her morning routine.
She journals
Journaling has become a very popular habit in the wellness world, but Her Majesty has been writing down her thoughts nearly all her life. Queen Elizabeth II likes to carve out some time in the morning to write in her journal.
Check out The Cheat Sheet on Facebook!