Queen Elizabeth Reportedly Has a 'Royal Taster' Who Samples Her Meals Before She Does
Queen Elizabeth lives a life that is far different from anyone else around her. Even as far as royals go, she is the most important one and the one who calls the shots. When it comes to food, the queen doesn't exactly have an extremely creative palate. However, there have been reports that she watches what she eats. And by that we mean she reportedly has a "royal taster" who tests out a new meal before she dives in.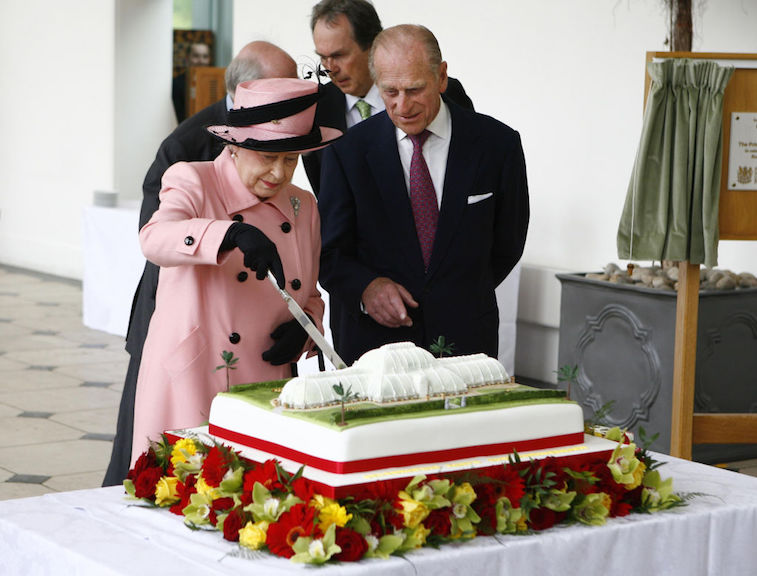 The queen has some interesting dining rules
Though a lot of what we hear about the royal family is only speculative, there are certain royal rules those who dine with the queen almost definitely follow. The most important rule is that nobody can ever continue their meal once the queen has finished eating; when she stops, the table stops. And she has been rumored to have a relatively stale palate; she doesn't enjoy pasta dishes or the aroma of garlic. She's also fairly picky about seafood. However, dining with or cooking for the queen is still an experience most people wish they'd see in their lifetime.
The queen has been rumored to have a 'food taster' to try meals before she does
When Irish chef Kevin Dundon once prepared a dish for the queen, he claimed she was not the only person who tried it. In 1992, the queen arrived at the Fairmont Palliser Hotel in Calgary, and chef Kevin Dundon was called on to prepare a meal for her. According to People, Dundon prepared hickory-plank cooked salmon with maple syrup and a roast rack of lamb for the queen to enjoy. However, he claimed she was not the first person to try the meal. In fact, the queen had a man who taste-tested the food before she ate it. "I produced two plates: One for him and one for her, and he tasted [the meal] before it was served to her," Dundon said.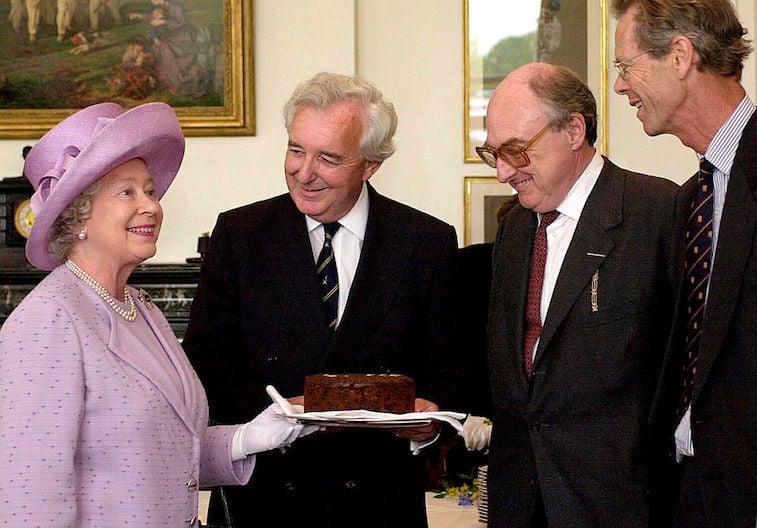 Her former chef has denied that someone tastes her food
There have been rumors for a while that someone tastes the queen's food before she eats it. Years ago, monarchs did this in the event that someone had poisoned their meal. However, it's not as necessary anymore, since there are many ways to vet the chef as well as keep an eye on whoever is preparing the food. Although Dundon said the queen's food was sampled before she ate it, the royal family's former chef, Darren McGrady, suggests the queen never had a "royal taster." However, it's possible the queen only had meals taste tested that were prepared by people she didn't trust; since she likely had a good relationship with McGrady, he might have never experienced someone trying his food before he served it.
In a turn of events, she was once a food taster for her soldiers
At one point, the queen actually stepped into the role of food taster. According to the Telegraph, those in the British military think very highly of the royals. John Ross, who had served for years in the King's Own Scottish Borders regiment, said that the queen had actually once taste-tested packed lunches for the soldiers to make sure they were well taken care of while supporting all of the royals' events. "The Royal Family were so much fun to work for; they made all the soldiers feel at ease," Ross said. It's clear that the queen cares a lot about what both she and her people are eating.