Queen Elizabeth Subtly Shaded Meghan Markle and Prince Harry, Says Royal Insider
All over the world, people are still reeling from the bombshell interview that Meghan, Duchess of Sussex and Prince Harry gave to Oprah Winfrey. In the interview, which aired on March 7th, Meghan and Prince Harry talked about the circumstances that led them to step down from their roles as senior members of the royal family, revealing that their time in the palace walls had been harder than anyone had anticipated.
Controversy ensued as a result of their conversation with Winfrey, and in the days that followed, Buckingham Palace released a rare statement — and that statement, according to palace insiders, could actually contain some very subtle shade towards the couple. 
Meghan Markle and Prince Harry accused the royal family of racism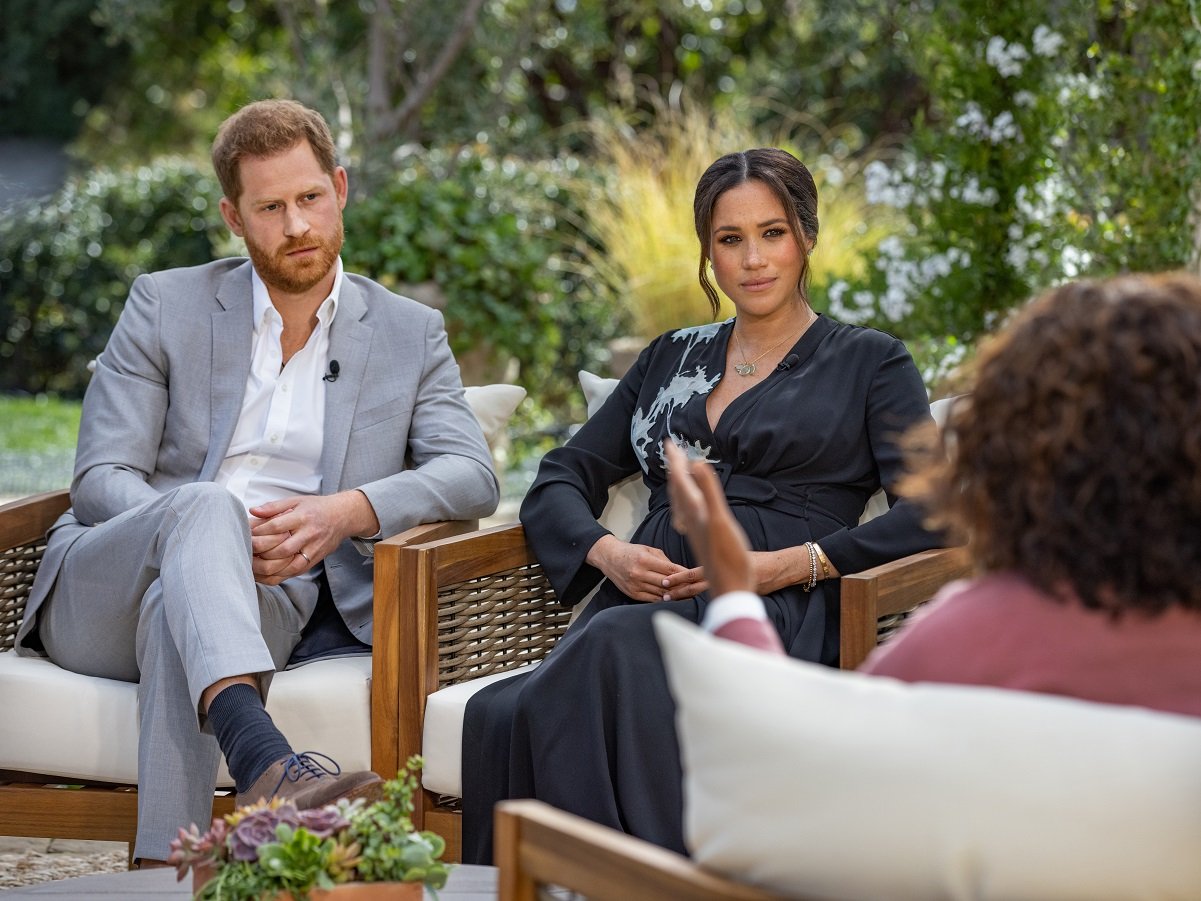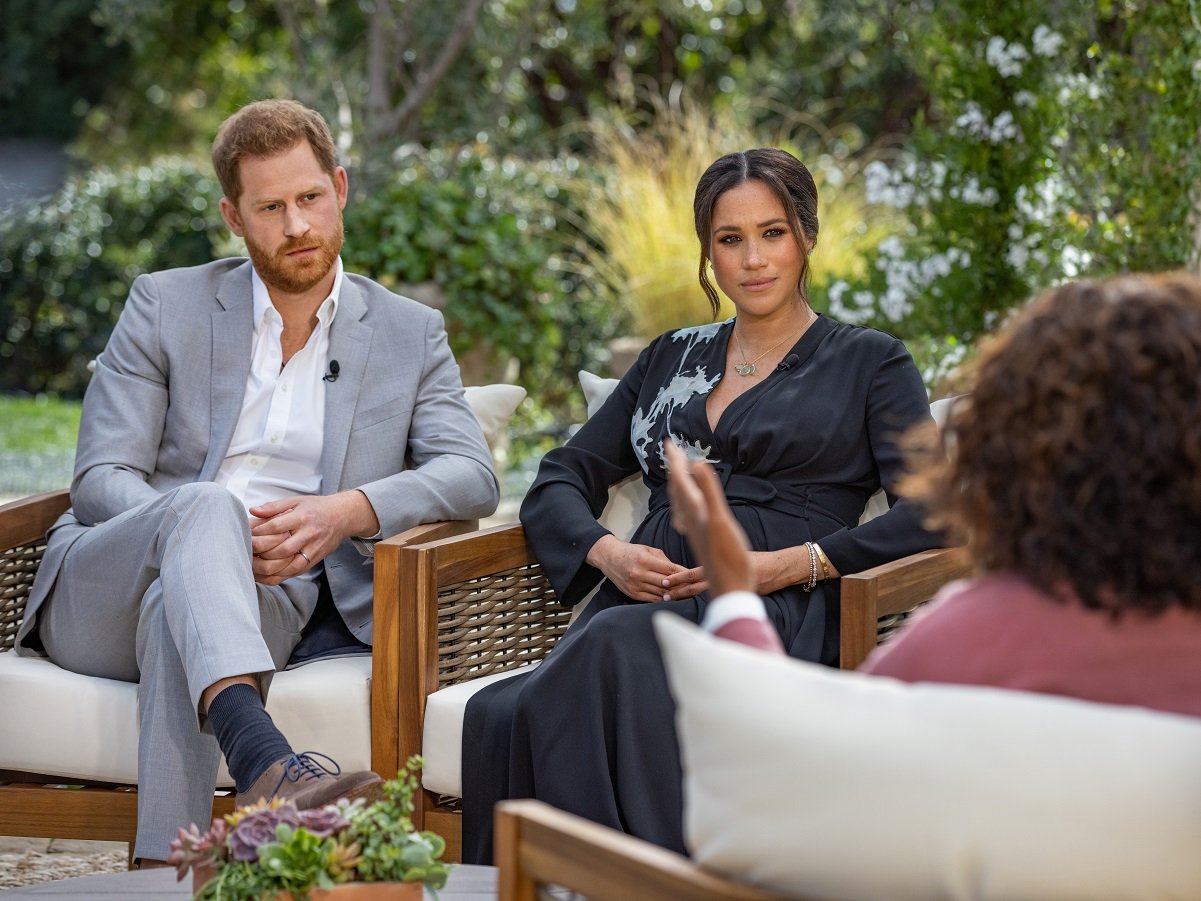 Meghan and Prince Harry detailed to Oprah how they went into their marriage ill-prepared for the torrent of trauma that was to follow. Meghan not only admitted that her sister-in-law, Catherine, Duchess of Cambridge, made her cry in the days leading up to the wedding, but that other members of the royal family wouldn't intervene when false stories about Markle's personality were published in various British tabloids.
However, the most shocking part of the interview came when Meghan and Prince Harry said that some members of the royal family exhibited racist behavior. The Duchess of Sussex said that an unnamed royal had "concerns and conversations" with the couple in regard to the color of their son's skin.
"In those months when I was pregnant, all around this same time… we have in tandem the conversation of, he won't be given security, he's not gonna be given a title and also concerns and conversations about how dark his skin might when he's born," she said. 
Meghan also said the pressures of royal life had her thinking of self-harm but the institution didn't allow her to seek help. "Look, I was really ashamed to say it at the time and ashamed to have to admit it to Harry especially, because I know how much loss he has suffered, but I knew that if I didn't say it, then I would do it," Meghan said. "I just didn't want to be alive anymore."
Buckingham Palace released a statement following the interview
As shocking as the racism claims were, it is little wonder that Buckingham Palace decided to release their own statement, addressing the remarks that Meghan and Prince Harry made. On March 9th, the statement was released, and at only 61 words, it was short and succinct.
The statement read, in part,  "the whole family is saddened to learn the full extent of how challenging the last few years have been for Harry and Meghan…Harry, Meghan and Archie will always be much loved family members."
However, one portion of the statement, in particular, made headlines — and now, a palace insider has come forth to reveal that there is some well-placed shade in the statement. 
Did Queen Elizabeth II shade Meghan Markle and Prince Harry in her statement?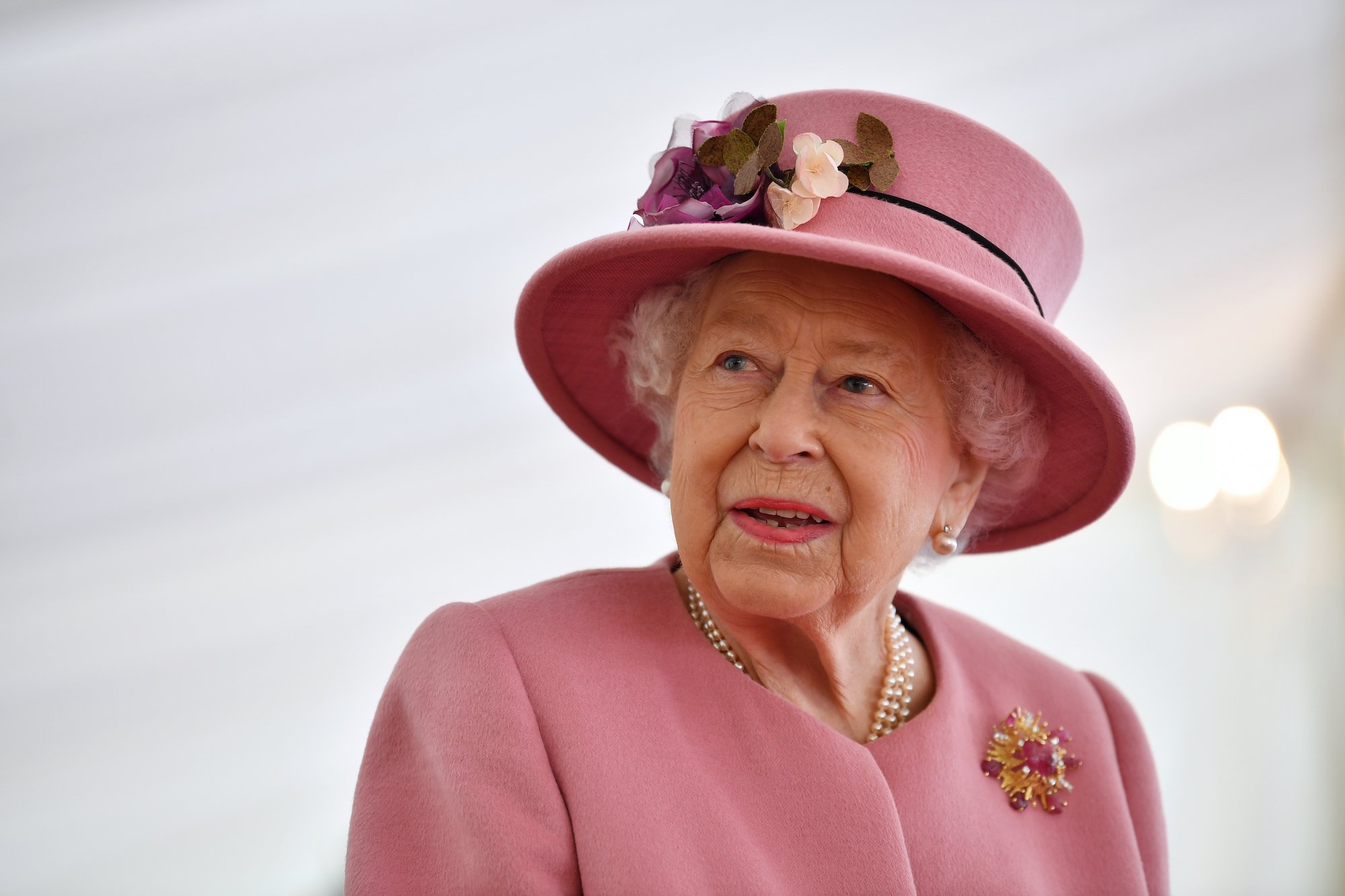 People recently released an all-new interview with a royal family insider who refers to one part of the statement from Buckingham Palace: "The issues raised, particularly that of race, are concerning. While some recollections may vary, they are taken very seriously and will be addressed by the family privately."
The royal insider claims that the "recollections may vary" portion of the statement is a veiled jab at Prince Harry and Meghan and that it "indicates dissent among the family at some of the claims made in the interview."
Certainly, Meghan and Prince Harry's interview with Oprah did seem to indicate that while they have no issues at all with Queen Elizabeth II or her husband, Prince Philip, there are some deep-seated problems with Prince Charles and Prince William. Prince Harry even admitted that there is "space" between him and his older brother, although he did not indicate why. For now, at least, the palace is remaining tight-lipped, as senior royals continue doing serious damage control.