Queen Elizabeth's Booze Stash Is Worth More Than $500K
The royal family is a source of endless fascination for fans around the world. The royals have been mainstays in pop culture for hundreds of years, and over the past several decades, interest has only intensified.
At the forefront of it all is Queen Elizabeth II, the monarch who has broken records and made headlines on many occasions. For all the mystery that surrounds much of her personal life, the queen is pretty relatable when it comes to some of her interests — including her reported love of a good drink, and her super-impressive booze collection. 
Queen Elizabeth is a popular icon
As the longest-reigning monarch in British history, Queen Elizabeth II has been witness to a lot of history-making moments. She has met with many distinguished world leaders, led her country through major wars, and through it all, has remained the matriarch of her own family.
There's no doubt that Queen Elizabeth has lived a stressful life. Still, she has some hobbies and interests that allow her to decompress, including horseback riding and spending a lot of time outdoors. 
What is Queen Elizabeth's net worth?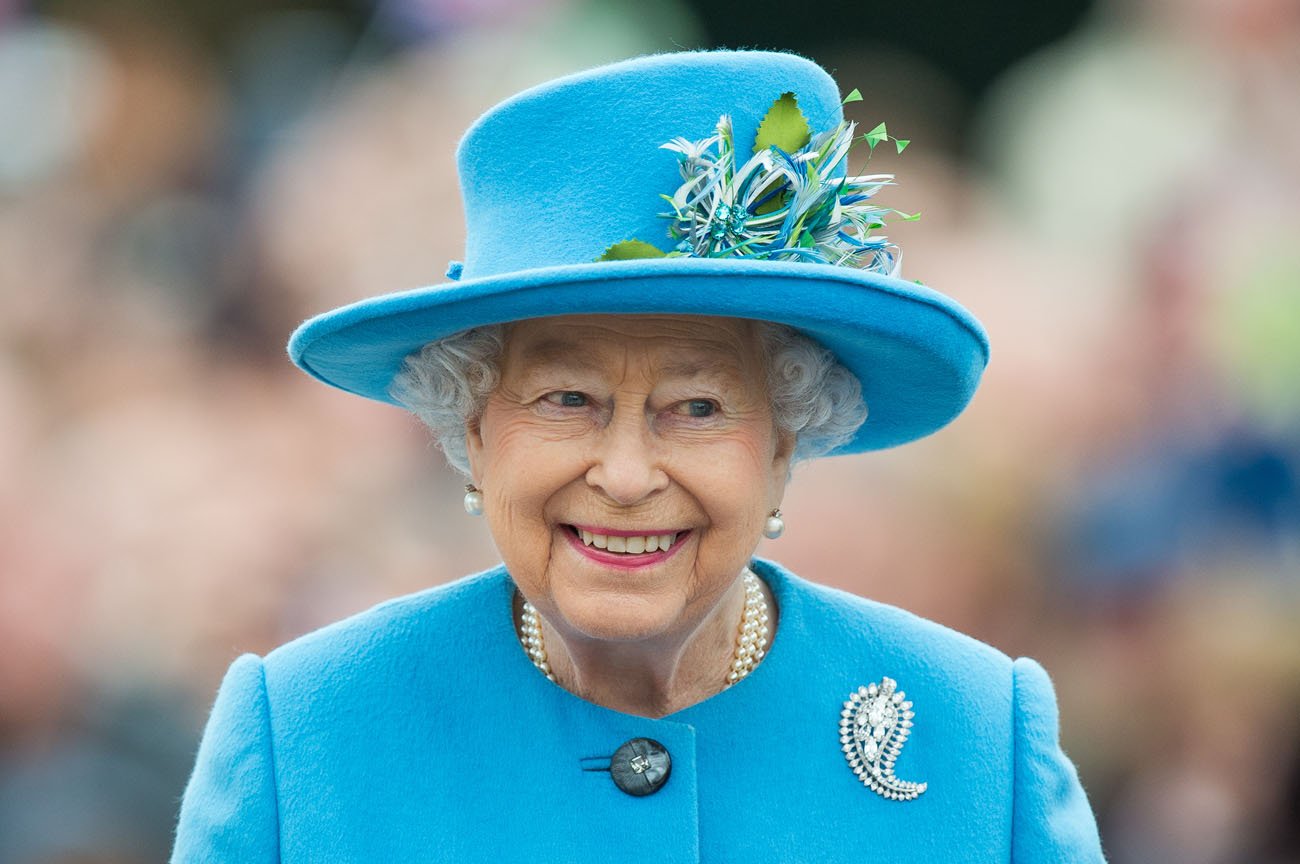 The queen has ruled England for decades and has amassed quite a fortune over all those years. In fact, according to a May 2020 Standard UK report, while the royal family's overall net worth is estimated to be around $88 billion (or £72.5 billion in British pounds) the queen's own personal net worth is around $480 million. 
Still, the amount that she makes every year can vary, depending on how much money her three main sources of income bring in. The monarch makes the majority of her money from personal investments, the Sovereign Grant, and the Duchy of Lancaster estate.
No matter how you slice it, Queen Elizabeth II has a hefty chunk of change — and although she is known for her frugality, she does have certain things that she likes to spend her money on. 
Does Queen Elizabeth drink alcohol?
While Queen Elizabeth lives a strict lifestyle and follows a very healthy diet, the royal does have an affinity for alcohol. According to People, she will have an average of four cocktails each day.
Her cocktail of choice is a simple mixture of gin and Dubonnet, with a lemon slice and ice. The queen is also known to enjoy a dry gin martini and a good glass of champagne, depending on the occasion, and, of course, her mood.
In fact, Queen Elizabeth even has her own brand of wine, which sold out in short order when it was first released in 2017. Safe to say, the queen likes a drink — so perhaps, fans shouldn't be surprised that the royal family houses a very extensive, very expensive, booze collection. 
Queen Elizabeth has a wildly expensive booze stash
According to a 2014 report by The Guardian, the royal family's inventory includes several interesting items of note — including a stash of high-dollar alcohol that is reportedly valued at £400,000. If the value is the same, that's currently worth $548,000, at $1.37 to the British pound.
In 2012, this same booze stash was valued at £500,000, indicating that the royals either gave away or drank a great deal of the wine and spirits collection. 
Considering Queen Elizabeth's predilection for good-quality spirits, it seems likely that she is at least directly aware of the stash, even if she might not have her bottles pulled from it on a weekly basis.