How Queen Elizabeth's Favorite Daughter-in-Law Sophie Filled a Gap in Her Life After Tragic Losses
Queen Elizabeth II's youngest son Prince Edward has been married to Sophie, Countess of Wessex for more than two decades, and over that time Sophie has experienced many highs and lows with the royal family. The countess has also personally helped the queen following some tragic losses in a way others have not.
Read on to find out how Sophie filled a huge gap in the monarch's life.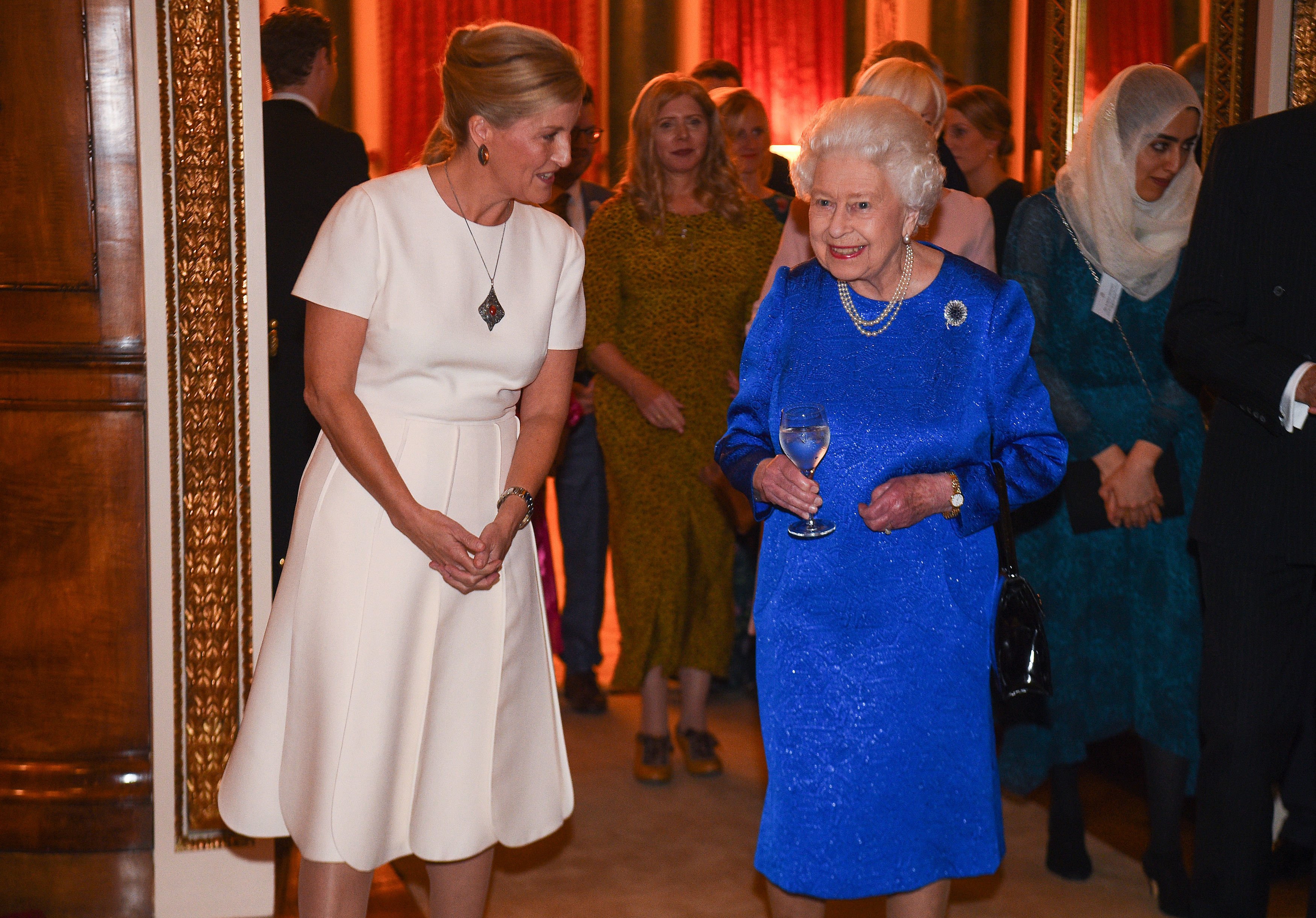 Sophie is reportedly Queen Elizabeth's favorite in-law
It's long been thought that the Countess of Wessex is not just the queen's favorite daughter-in-law but her favorite in-law overall. According to the Daily Mail, one of those reasons is because they share many of the same interests including a fascination and appreciation for history. The publication noted: "Sophie loves listening to the queen talk about great historical events, and the pair are sometimes gone for hours, pouring over ancient documents in the Royal Archives, which are kept at Windsor Castle."
"[The countess] is probably the best example of an outsider coming into the family and learning on the job," royal biographer Robert Jobson said via The Telegraph. "She's very much the queen's favorite."
The Countess of Wessex helped fill a 'terrible gap' during a very hard time for the queen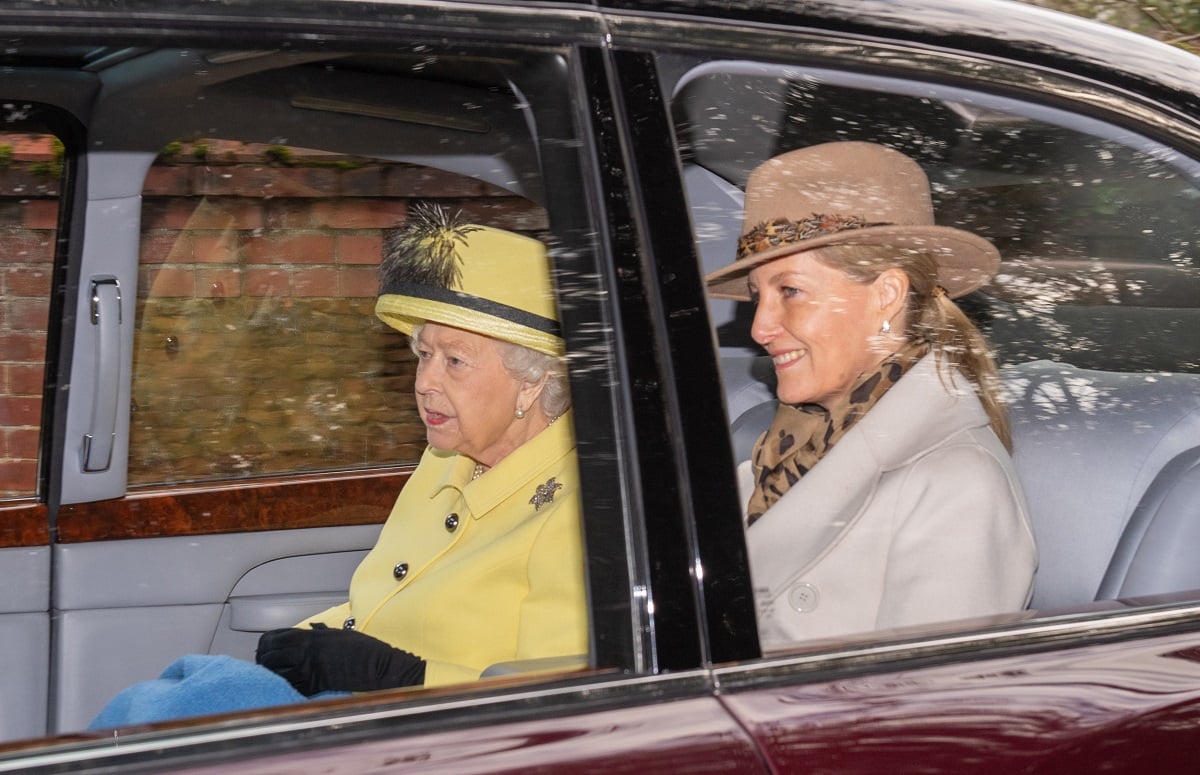 Some have stated that the queen considers Sophie more like a daughter than a daughter-in-law.
"She is trusted and relied on by the queen in a way I couldn't say applied to the Duchess of Cambridge or the Duchess of Cornwall," a senior royal aide told The Sun. "She is like another daughter to Her Majesty, they are that close." Cosmopolitan noted that Sophie has even publicly addressed the queen as "Mama."
"Mama when I have returned from my travels, I have been so proud to share with you the work I have witnessed being carried out under the umbrella of the Queen Elizabeth Diamond Jubilee Trust and the care of so many people working so hard to save and cure sight," Sophie said during a reception at Buckingham Palace in 2019.
Not only that but Prince Edward's wife has also become a confidant of the queen following the loss of the monarch's mother and only sister within weeks of each other. "She talks to Sophie in the way she used to talk to Princess Margaret," The Sun's source revealed. "Sophie has filled a terrible gap in the queen's life that was left when her sister and the Queen Mother died in 2002."
Sophie became her mother-in-law's rock after another loss as well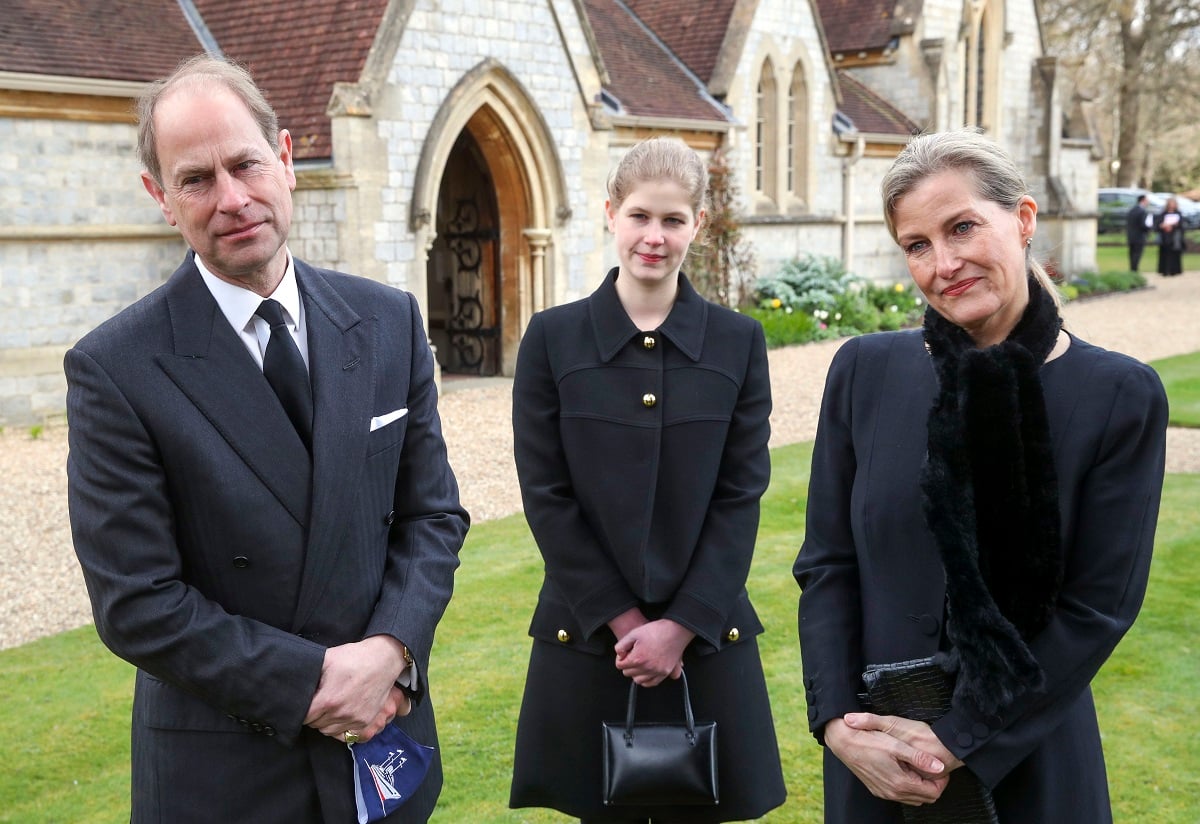 Queen Elizabeth suffered another great loss on April 9, 2021, when her husband of 73 years, Prince Philip, died.
Sophie was reportedly by her mother-in-law's side as a "tremendous source of comfort." She was also one of the first family members to speak to the media about the Duke of Edinburgh's death. Following a special service honoring her father-in-law at the Royal Chapel of All Saints in Windsor on April 11, the countess spoke about Prince Philip's final moments. "It was right for him. It was so gentle," she explained (per Page Six). "It was just like somebody took him by the hand and off he went. Very, very peaceful, and that's all you want for somebody."
She added: "I think it is so much easier for the person that goes than the people who are left behind. We are all sitting here looking at each other going 'this is awful.' But equally, look at all the tributes. It's just amazing."