Queen Elizabeth's Hidden Talent Was Cultivated by a Gift from Father King George VI Before World War II
Queen Elizabeth is known for many things — her ability to always maintain grace under pressure, her well-documented love of dogs and horses, and her affinity for maintaining a strict schedule, even at the age of 95. Her life has been lived in the public space, which means that many books have been published about her, laying bare many private details of her life and upbringing. However, one of the queen's most beloved hobbies is one that many royal fans might not even be aware of. According to an Insider report, the monarch is actually an avid photographer, a hobby that she picked up thanks to a sentimental gift that her father gave her when she was just a young child.
What special gift did Queen Elizabeth receive from her father?
Queen Elizabeth has a number of hobbies, with the most well-known being her affinity for breeding and raising corgis. The queen is such a dog lover that she has even introduced a special breed of dog, known as the "dorgi," a cross between a corgi and a dachshund. Queen Elizabeth also regularly attends horse-centric events throughout the year and owns and breeds thoroughbred horses. In addition to her love of animals, the queen prioritizes physical activity, with walking and riding being several of her hobbies.
However, Queen Elizabeth has another hobby that she first started when she was a young girl. According to Insider.com, the queen's father, King George VI, gave her a camera when she was a little girl, before the start of World War II. That sentimental gift kick-started a lifelong love of photography and video capture, and to this day, Queen Elizabeth loves taking pictures and videos of all of her family and friends.
Queen Elizabeth has maintained her love of photography
These days, Queen Elizabeth is still one of the royal family's most underrated photographers. There have been many snaps taken over the years that show the queen taking pictures of not only family and friends, but landscapes, animals, and special events as well. According to Express, the queen can often be seen snapping photos when the royals are together and is said to "obsessively" preserve the photos that she takes by saving them in photo albums. Not only does the queen seem to prefer to use an old-fashioned camera, but the monarch doesn't like to be too far from her collection.
Queen Elizabeth reportedly travels with her collection of photographs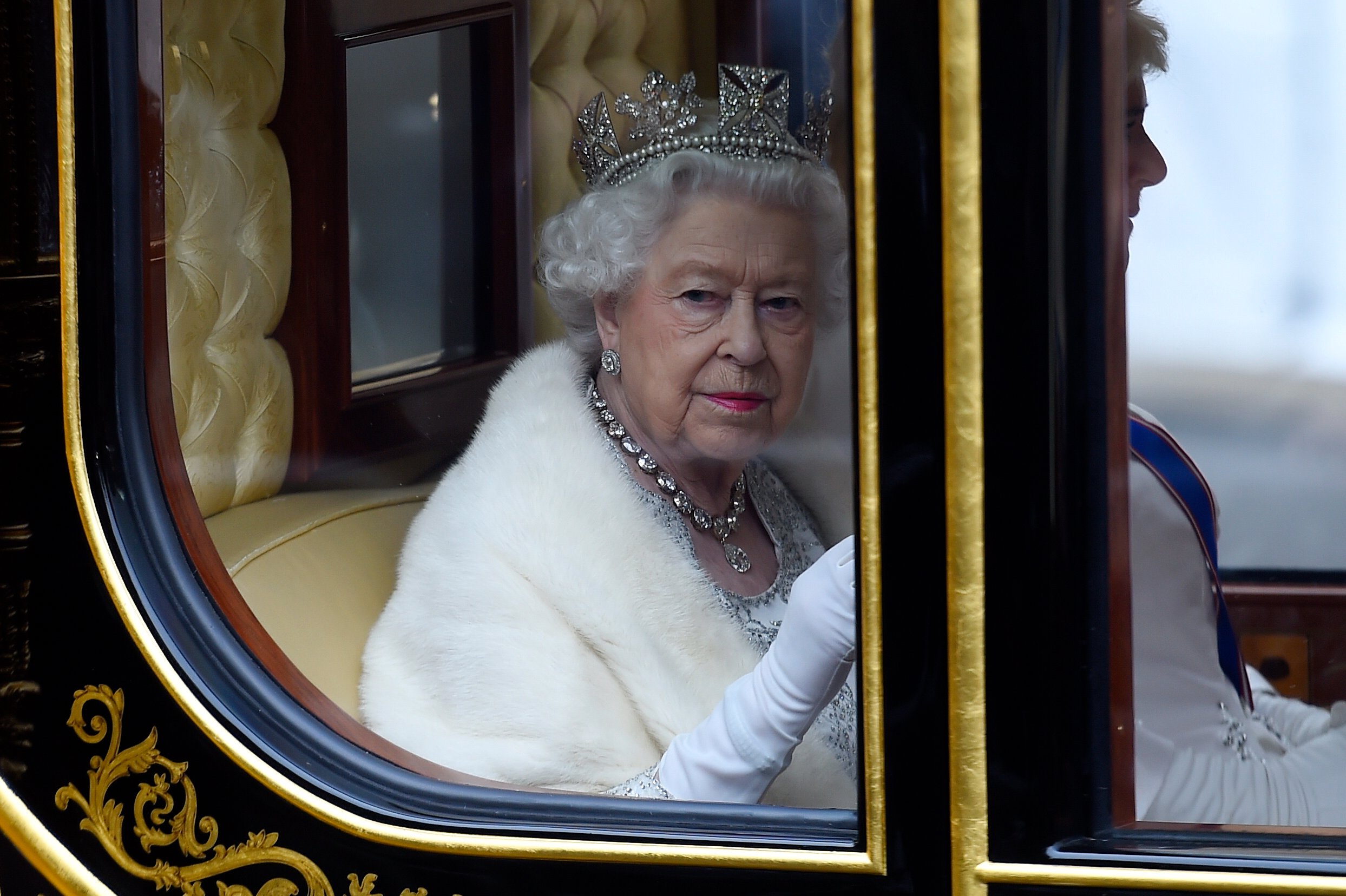 A source for Express revealed that Queen Elizabeth actually likes to travel with her photo albums. "Her monogrammed leather navy albums of the pictures she has taken of her travels and her family and pets travel with her wherever she goes," said the source. "They are packed up by her senior page, Paul Whybrew, and taken to all her homes, even to Balmoral, where she goes over summer. The only time when they are not accessible to her is when she goes on a State visit to a foreign country."
Reportedly, Queen Elizabeth's favorite hobby is one that is shared by Catherine, Duchess of Cambridge. Over the years, Kate has shared a number of adorable photos that she has taken of her three young children, and fans on social media always appreciate seeing her unique perspective on her family and the events that take place around her. Surely, Queen Elizabeth loves the fact that Kate is carrying on her affinity for documenting special family moments.
RELATED: Kate Middleton Has Floored Queen Elizabeth, Prince Philip With This 1 Trait