Queen Elizabeth's Short Meeting With Lilibet Wasn't Because of Prince Harry and Meghan Markle, Expert Says
Queen Elizabeth met Lilibet in a brief visit that had nothing to do with Prince Harry and Meghan Markle, an expert says. Rather, it came down to conserving 'strength.'
TL; DR: 
Queen Elizabeth met Prince Harry and Meghan Markle's daughter, Lilibet Diana Mountbatten-Windsor, 1, in-person during Platinum Jubilee weekend. 
A  royal expert says the reportedly brief visit had to do with the festivities. 
They said Queen Elizabeth was "saving her energy" for events.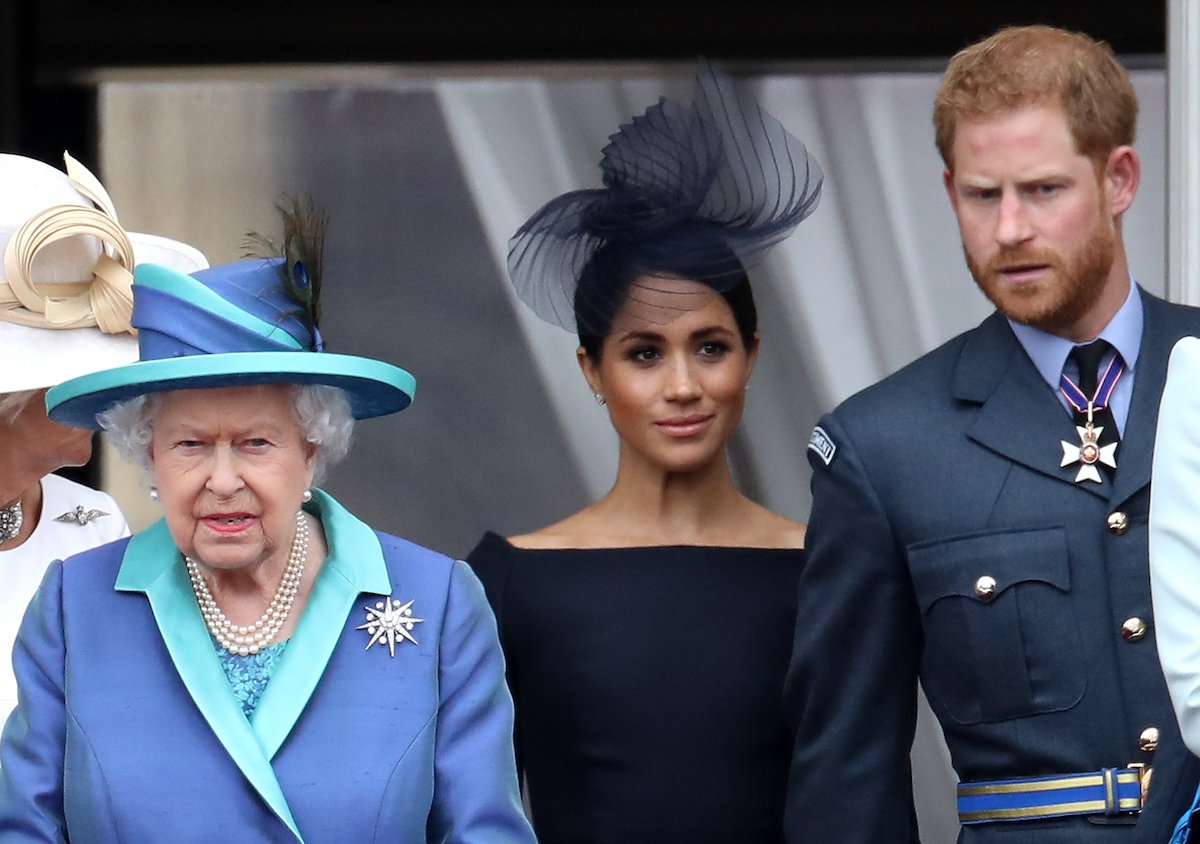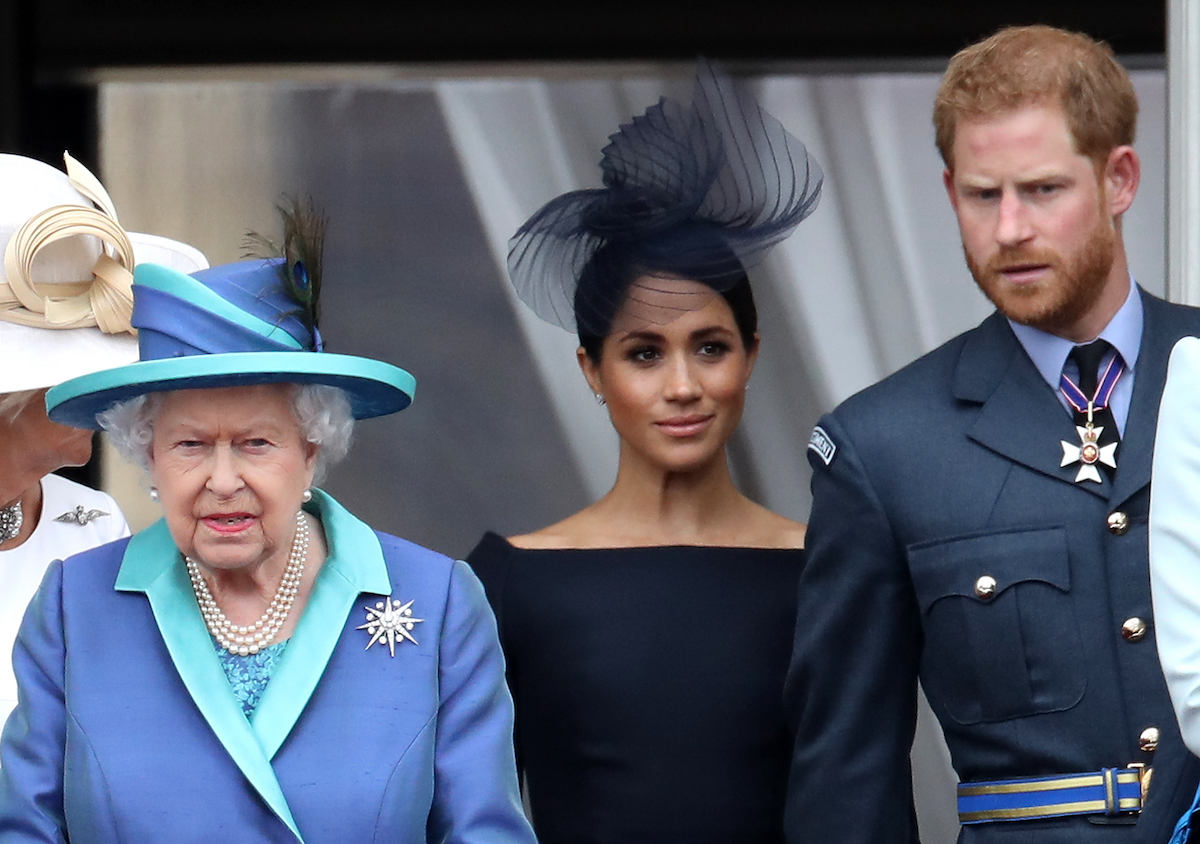 Queen Elizabeth II met Lilibet Diana Mountbatten-Windsor when Meghan Markle and Prince Harry were in the UK for Platinum Jubilee weekend. However, the monarch didn't reportedly spend a lot of time with her great-granddaughter. According to a royal expert, Queen Elizabeth kept the visit brief to "save her strength" for festivities. 
Queen Elizabeth met Lilibet during Platinum Jubilee weekend
The Duke and Duchess of Sussex were in England the first weekend in June 2022 after much speculation surrounding whether or not they'd be there to celebrate Queen Elizabeth's 70-year reign. They traveled from their home in Montecito, California, to the UK with their two kids, Lili, 1, and Archie Harrison Mountbatten-Windsor, 3.
On the agenda, besides watching Trooping the Colour and attending a jubilee service, was introducing Lili to Queen Elizabeth. According to The Sun, the 1-year-old met her great-grandmother at Windsor Castle, where Meghan and Harry were believed to be staying at Frogmore Cottage. 
The visit took place on June 2, 2022, the same day Queen Elizabeth stood on the Buckingham Palace balcony with working royals during Trooping the Colour. Queen Elizabeth met Lili in a brief visit alongside Harry, Meghan, and Archie, in a brief visit. Some reports said they spent only 15 minutes together, others just under an hour.
A royal expert says Queen Elizabeth kept the visit short to 'maintain her strength' for the Platinum Jubilee celebrations
Royal expert Jonathan Sacerdoti explained why Queen Elizabeth and Lili's meeting was reportedly so short. He told Us Weekly it had to do with Platinum Jubilee weekend and the four days of festivities. 
Specifically, that Queen Elizabeth, who turned 96 in April 2022, was "working very hard to maintain her strength." In what he called a "totally understandable" move, Sacerdoti said she was "saving her energy as best she could for all the events that she wanted to be at if she possibly could."
The expert continued, disputing claims it had anything to do with tensions running high. "We're talking about someone in their 90s and a baby," he said. 
On the same day, Queen Elizabeth announced she wouldn't be attending a National Service of Thanksgiving in her honor on June 3, 2022, citing "discomfort" from Trooping the Colour. She later skipped the Platinum Party at the Palace and other events, before making a second balcony appearance to close out the weekend. 
There's no photo of Lili meeting Queen Elizabeth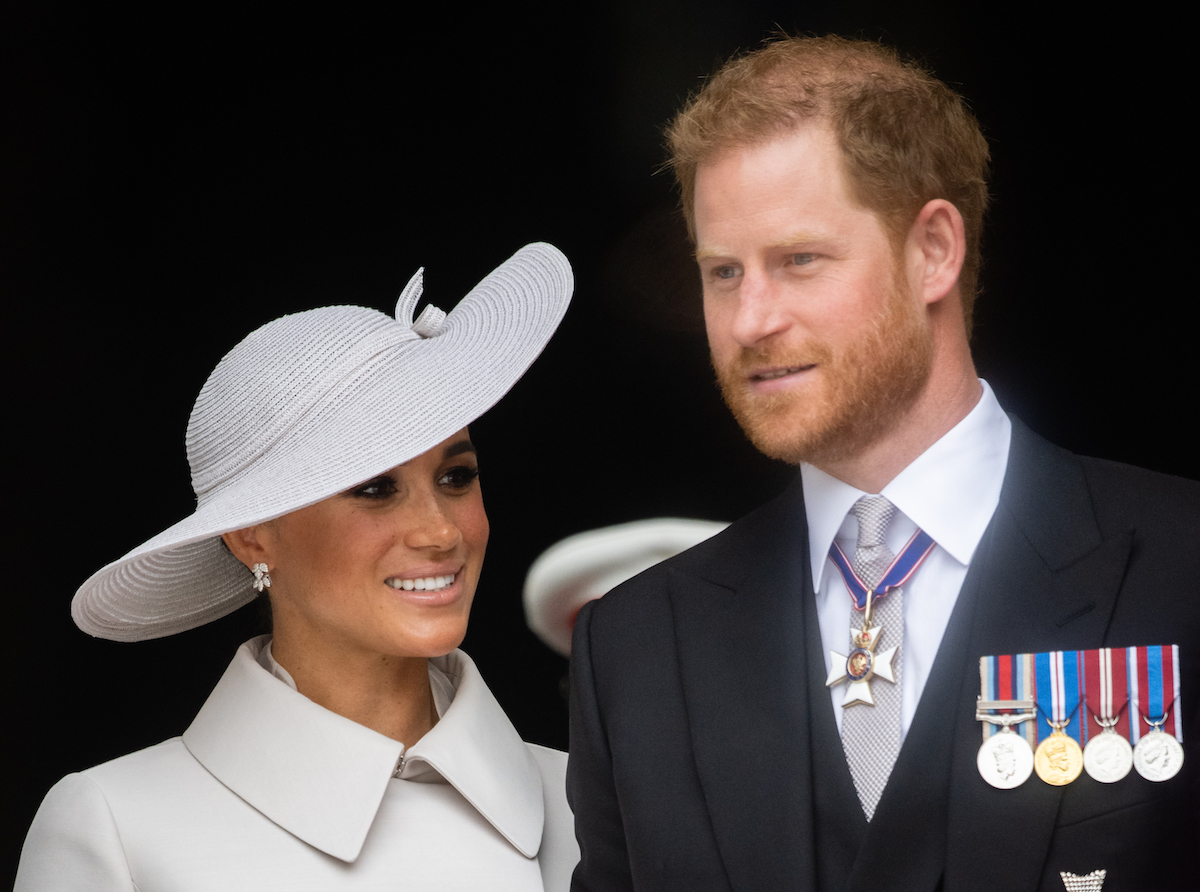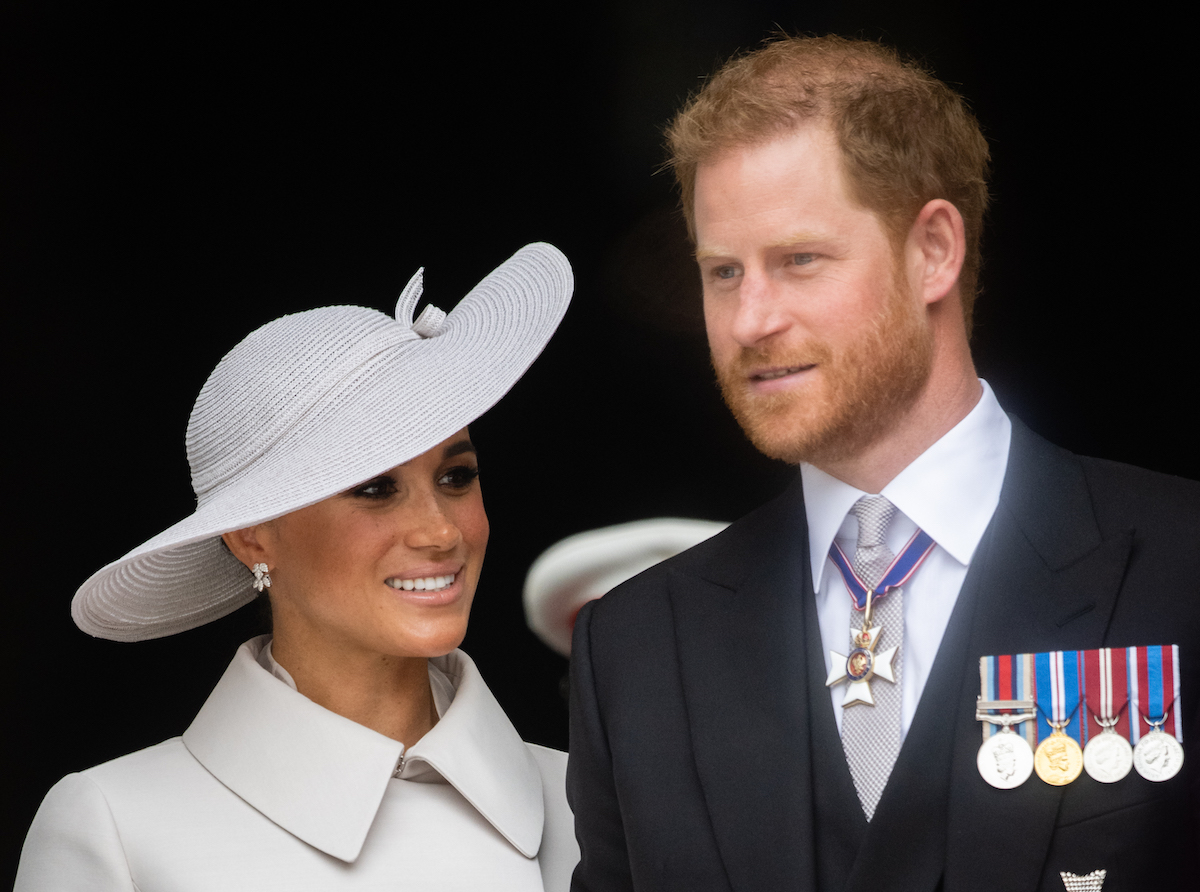 Typically, the royal family shares photos of new additions meeting Queen Elizabeth. However, that wasn't the case with Lili. No photo of Queen Elizabeth meeting Lili surfaced after Platinum Jubilee weekend. 
Instead, Harry and Meghan unveiled Lili's first birthday portrait. They did so on June 6, 2022, the day after a pageant marked the end of the jubilee festivities.