Queen Elizabeth's Wedding Present to Prince William and Kate Middleton Was an Epic Piece of Real Estate
Catherine, Duchess of Cambridge and Prince William tied the knot in 2011, but their fairytale wedding is still one of the most popular and most-watched events ever to take place within the royal family. Thousands of people tuned in to watch the ceremony from every corner of the world, eager to see the young couple say their vows. Even today, royal followers love Kate and Prince William and enjoy learning everything they can about their historic wedding day. Still, even the most ardent royal fans might not know all the details about the couple's crazy expensive wedding gift from Queen Elizabeth. 
Prince William and Kate's wedding was a massive spectacle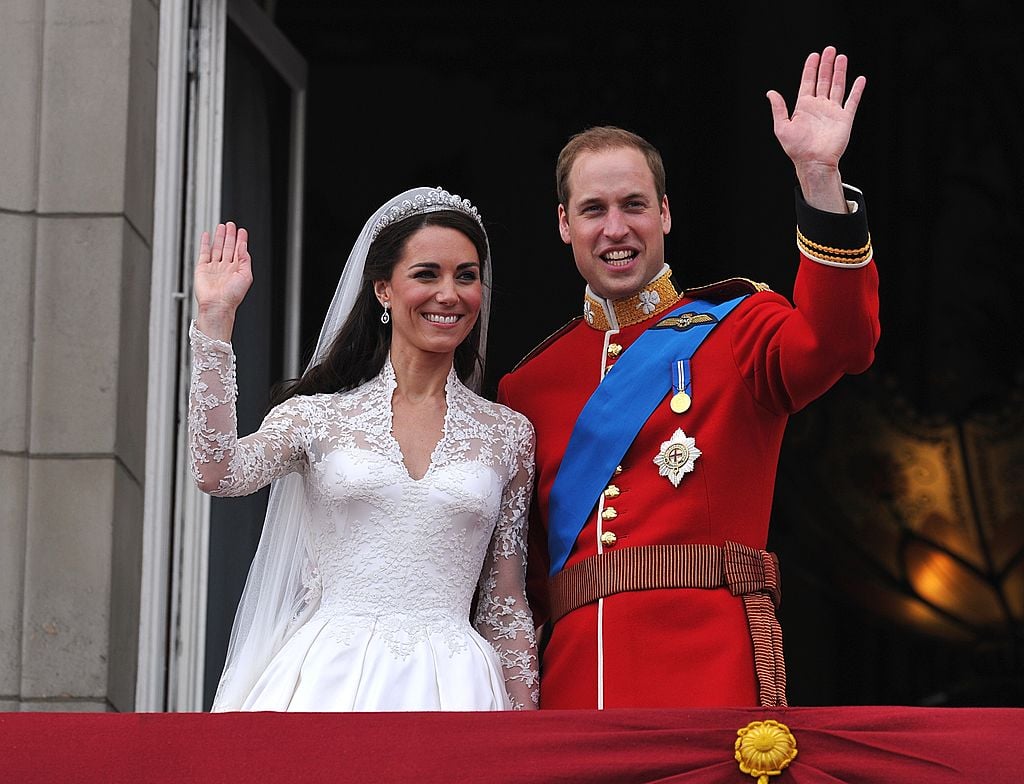 Prince William and Kate started dating in the early 2000s when they were both college students. As their relationship progressed, and they began appearing at various royal events together, it seemed as though a proposal was imminent.
Still, it wasn't until late 2010 when Prince William popped the question, presenting his girlfriend with his late mother, Princess Diana's sapphire and diamond engagement ring.
Their wedding took place in April 2011 and was one of the most-watched royal events of all time. The couple paid attention to every tiny detail, from their wedding cakes (which reportedly cost $80,000 each) to Kate's classic, stunningly-designed wedding dress.
Ultimately, the big day left everyone with lots of warm, fuzzy feelings, and a renewed belief in the power of love. 
What was Queen Elizabeth's wedding gift to Kate and Prince William?
Prince William and Kate gained new family members after their wedding, as well as a slew of very expensive wedding gifts. A few of their wedding gifts reportedly included diamond drop earrings, a tandem bicycle, a Land Rover, and a custom painting done of the pair by an Indian artist from Amritsar.
Still, one gift that the couple received was far and away from the most expensive, stunning wedding present of all — and it was gifted to them by Queen Elizabeth herself. 
Reportedly, Queen Elizabeth gave the happy newlyweds their very own property, located on the royal family's Sandringham estate in Norfolk. The property, known as Anmer Hall, was completely renovated shortly after the royal wedding, at a cost of around $2 million.
Although Kate and Prince William don't live there full-time, they have been spending a great deal more time at the secluded estate these days.
Anmer Hall is an ultra-private country estate
Originally built in 1802, Anmer Hall has 10 bedrooms, a swimming pool, a tennis court, and acres of private land ideal for hiking, playing, and enjoying nature. Not only is the property expansive, but it has sentimental value to Prince William as well — he used to visit the estate with his younger brother, Prince Harry, when they were children.
After the birth of Princess Charlotte in early 2015, Prince William and Kate made Anmer Hall their full-time residence for a brief period of time, presumably to escape the spotlight for a bit. The family also retreats to the estate for holidays and for family photoshoots.
These days, they are spending the majority of their time locked down at Anmer Hall, in the wake of the COVID-19 pandemic. Kate and Prince William's three young children are likely able to really unwind and enjoy lots of playtime on the grounds, while the couple enjoys a respite from grueling royal duties. It is clear that Queen Elizabeth's wedding gift to the couple is really the gift that keeps on giving.