The 'Queen of Halloween,' Kim Petras, Reveals Some of Her Favorite Villains/Fashion Inspirations
Oui Ah. Kim Petras often shares her love for all things Halloween and villainous. Here's what we know about some of her favorite Disney villains and other characters.
Kim Petras is the "Baguette Bich" behind Turn Off the Light. However, this artist's spooky persona might stem from her love of villains. She even mentions several Disney characters as her fashion inspirations. 
Here's what the "Future Starts Now" artist said about her "villainous" wardrobe and some of her favorite villains.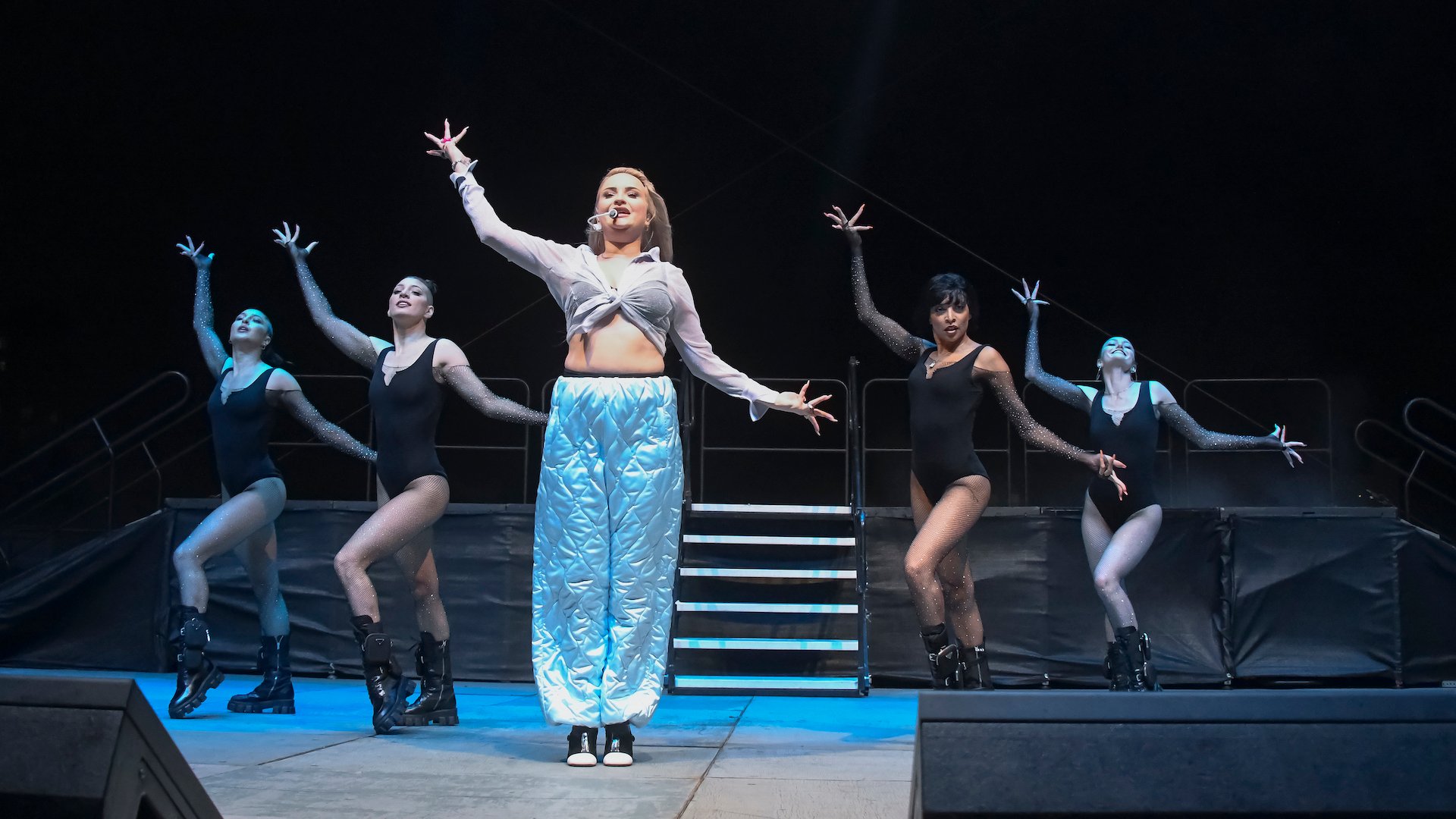 Kim Petras is the award-winning artist behind 'Future Starts Now'
She's the self-proclaimed "Baguette Bich." Just months after the release of "Malibu," Petras released her first solo single of 2021. That was "Future Starts Now," a track featuring some french lyrics and a music video featuring a sinking Eiffel Tower.
The artist performed "Future Starts Now" during the 2021 Video Music Awards, becoming the first transgender artist to appear at the award ceremony. She also offered fans a glimpse into her wardrobe with a new YouTube video featuring Monique Heart. 
Kim Petras revealed that she's inspired by villains like Cruella and Maleficent 
From wearing a bubblegum-themed outfit during her MTV VMA performance to her horse-themed Met Gala look to her Michael Myers-themed Halloween makeup, Petras is known for her unique sense of style and fashion. 
During one YouTube video with Amazon Music, RuPaul's Drag Race alumni Monique Heart learned about her legendary clothing pieces. The drag performer also asked about some of Petras' fashion inspirations. 
"To be honest, I'm really inspired by villains," Petras said, to which Monique Heart replied with, "I live."
As seen in a text blurb on this video, some of Kim Petras' favorite villains are Maleficent from Disney's Sleeping Beauty, Cruella from 101 Dalmatians, and Eartha Kitt's version of Catwoman from Batman.
"They dress cooler than the good people," Petras continued. "So ever since I was younger I wanted to dress like a villain."
Petras even partnered with Madison Beer and K/DA to create a song titled "Villian" in conjunction with League of Legends. However, the "Future Starts Now" artist often shares her love for anything remotely villainous, including Halloween. 
Some fans know Kim Petras as the 'Queen of Halloween'
This love for villains is definitely reflected in Petras' music. In 2018, the "Future Starts Now" artist released her spooky, Halloween-inspired album, Turn Off the Light. With songs like "Close Your Eyes," "Party Til I Die," and "There Will Be Blood," Petras cemented her reputation as the unofficial "Queen of Halloween." 
This October, some fans anticipated a Turn Off the Light Vol. 3. As a result, Petras took to Twitter, revealing the story of the upcoming album "isn't fully complete yet." But don't worry, little baguettes. The artist reassured fans a new album would manifest "one dark day."
Until then, fans can listen to already released songs, including "Future Starts Now," on music platforms like Spotify and Apple Music. Fans can also catch up with Petras on her social media platforms.