Queen Latifah and 'Living Single' Cast Were Told to Lose Weight for the Series
Queen Latifah has always been an advocate for body positivity. Back when she was still filming 'Living Single,' her positivity was briefly tested when she was told that she and her castmates had to lose weight for their roles in the hit 90s sitcom 'Living Single.'
Queen Latifah has always been a champion of body positivity. Many have appreciated the fact that Latifah's physique doesn't fit what's often seen as Hollywood's blueprint for feminine beauty. But recently, the rapper turned actor has revealed that even she's faced her fair share of stigma in the industry for being a real woman.
It wasn't just Latifah, however, who was told to change her looks to conform to a Hollywood image. It was the entire cast of Living Single as well.
Queen Latifah is all about body positivity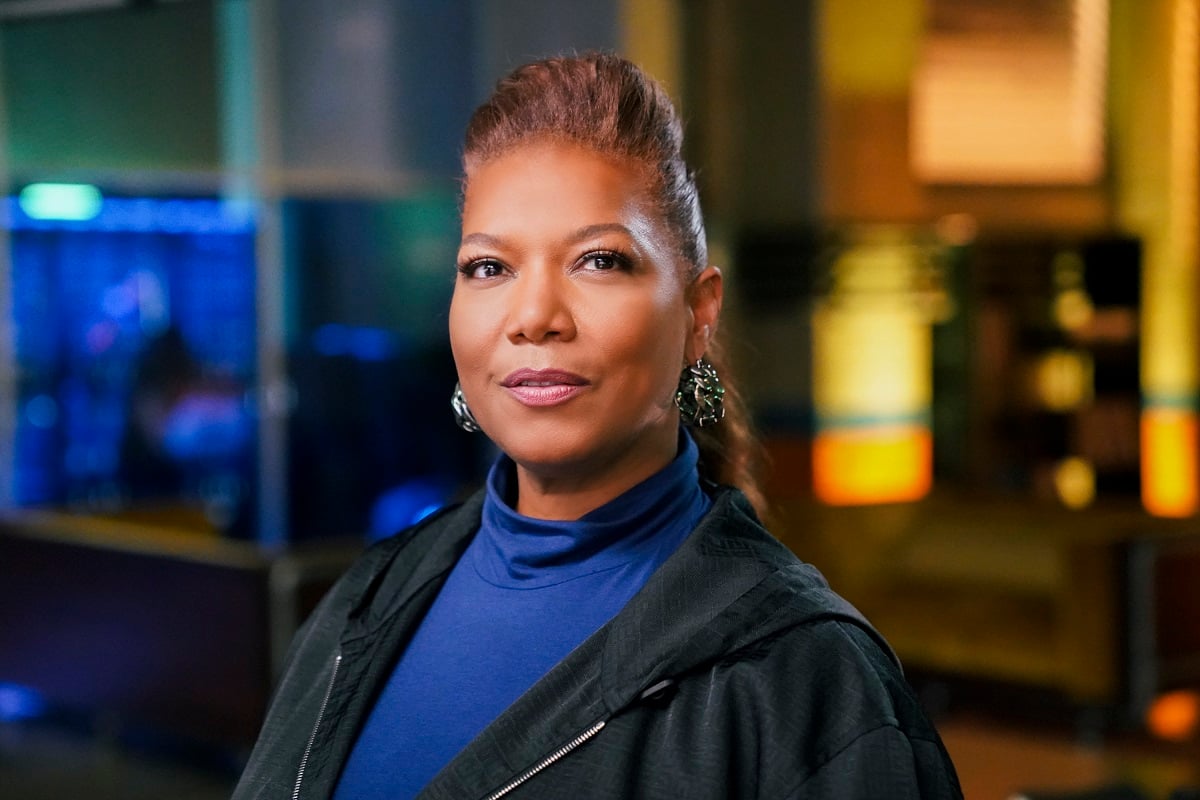 The hip-hop legend hasn't always been comfortable with her figure. But realizing the beauty in her size is something that The Equalizer star picked up on at an early age. The early confidence in Latifah's appearance is something that helped empower the actor later on in her career.
"I think I got to that place by not being happy with the other side – hating your body and criticizing yourself all the time," Latifah once said according to E Online. "When I was around 18, I looked in the mirror and said, 'You're either going to love yourself or hate yourself.' And I decided to love myself. That changed a lot of things."
Latifah went on to say that her body type hasn't impeded her career progress at all, and has expressed nothing but pride in her build.
"I was not born a size 2. I'm not skinny period," Latifah said before further elaborating, "For a lot of the things I've wanted to do in life, I haven't looked typical."
This reassurance in herself and her beauty helped Latifah at a time when Hollywood would try and force her to change her figure. But a strong Queen Latifah held her ground and didn't compromise.
Queen Latifah and 'Living Single' cast were told to lose weight for the series
In a recent interview with Essence, Latifah revealed that the cast of Living Single was told that they needed to lose weight for their roles. Latifah, who had learned to find comfort in her beauty years ago, didn't take too kindly to the suggestion.
"Now mind you, we have the number one show among Black and Latino, Latinx audiences at the time. And we have a hit show and you're telling us we need to lose weight," Latifah said. "And those are the kind of things that come to you that can chip away at your self-esteem. That's the kind of insensitivity that we're fighting against right now."
Although Latifah is comfortable with her body, she's admitted she's felt the need to change her physique. But only when it's conducive to her career.
"But I'm an actor, so if I want to change something for a specific character – some characters I think need to be bigger," Latifah said. "Some characters, I think, need to be more fit, not fit in terms of health, but fit in terms of muscle tone. And so I work to do that."
Actors originally didn't like Queen Latifah going from rapping to acting
Queen Latifah signed her first record deal at the age of 17. She released several successful records afterward, but the endgame for her wasn't rapping. Latifah always had bigger plans for herself even at a young age.
"I felt like if I couldn't say I was the best rapper — male or female — I wouldn't put all my eggs in one basket," Latifah told the Chicago Tribune. "So it was always about trying to expand from the beginning, be it musically, business-wise, or other opportunities."

She first came onto the scene when fellow rapper turned actor Will Smith gave her a spot on The Fresh Prince of Bel-Air. This would lead to her later appearing in films like Spike Lee's Jungle Fever, and eventually leading her own television series in Living Single. But Latifah asserts that in the beginning, she faced a lot of opposition for being a rapper in Hollywood.
"Actors did not like it," Latifah said. "A lot of them talked a lot of smack about rappers coming in and taking all the gigs.
But eventually, with other hip-hop stars making the transition, actors became more open to artists entering the field.
"Everybody got used to it because we all started doing it," Latifah said. "And once we got started, we weren't stopping."