Queen Latifah — The Origin of Her Stage Name
Some know her from her roles in Disney productions, others know her for her music, others know her for her appearance in multiple Broadway stage shows-turned movie musicals. 
What is the meaning behind Queen Latifah's stage name? Here's what we know about this singer and groundbreaking actor. 
What is the meaning of the stage name 'Queen Latifah?'
The actor first found this stage name when she was very young while looking through a book of Arabic names. According to The Rachael Ray Show, the artist said that "Latifah" means "delicate, sensitive, kind, nice."
The "Queen" part of her name came from a lesson from her mother. This role model explained that all women are queens and she wanted to reflect that in her stage name. She's been performing as Queen Latifah ever since. 
Her family's reaction to her stage name, however, wasn't exactly positive. The artist shared that her late-mother, Rita Owens, laughed at her stage name at first. According to People, Latifah recalled, "She was like, 'Queen? I ain't calling you Queen.'"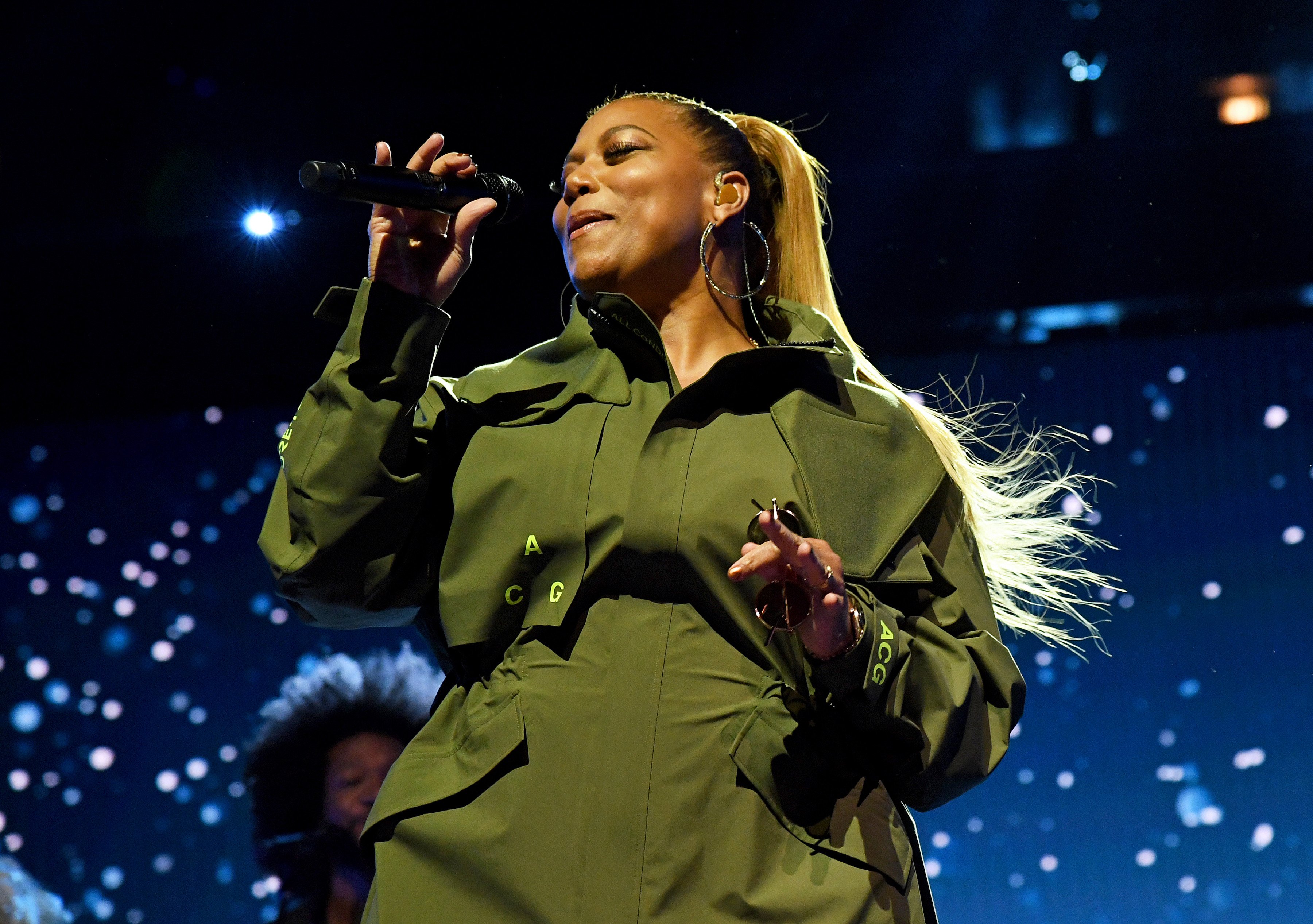 What is Queen Latifah's real name?
Born March 18, 1970, in the city of Newark, New Jersey, Queen Latifah's birth name is Dana Elaine Owens. She first burst onto the music scene as a beatboxer, changing the face of rap and hip hop music in the 1980s. Since then, however, she became known for her acting and singing skills. 
"There's probably no reason I should be here as an African-American girl from Newark," Latifah said during an interview with Good Housekeeping. "And for a lot of the things I've wanted to do in life, I haven't looked typical. I was not born a size 2. I'm not skinny, period. I'm not willing to sleep with the director or step on somebody else's neck to get the job."
Queen Latifah appeared in a number of projects throughout her career
She's a singer and an award-winning actor. Latifah is perhaps best known for her appearance in multiple movie musicals. She acted in one adaptation of Chicago as Matron "Mama" Morton, performing the song "When You're Good to Mama."
In the movie musical adaptation of Hairspray, she was Motormouth Maybelle, the character known for the iconic song "I Know Where I've Been." 
She appeared in a number of Disney-related projects, including The Country Bears and The Muppets' Wizard of Oz. When ABC did their stage production of The Little Mermaid Live, this singer appeared as the Sea Witch, Ursula, starring alongside John Stamos and Auliʻi Cravalho.
This singer and actor is also a producer, having a hand in creating her own series, titled The Queen Latifah Show. Her IMDb page also credits the celebrity as a writer, composer, and director.
Fans can also look forward to seeing this actor in upcoming projects, including the television series, Equalizer.