'Queen of the South' Season 5: Some Fans Shocked Over Teresa's Decision
'Queen of the South' stunned fans with Teresa's latest move, and some think it will mess everything up.
There were enough shocking moments in episode 3 of Queen of the South to the point where many fans could feel Teresa's reactions. What some don't share however, is her response to the Boaz situation. Emotions ran high from start to finish in this episode, and it's not clear whether anyone came out on top.
Will Teresa's decision wind up derailing everything she's been working toward and cost her more? With the TV show coming to end soon, it's possible. And fans have some ideas how this move will affect her going forward.
[Spoiler Alert: This article contains spoilers for Queen of the South Season 5 Episode 3]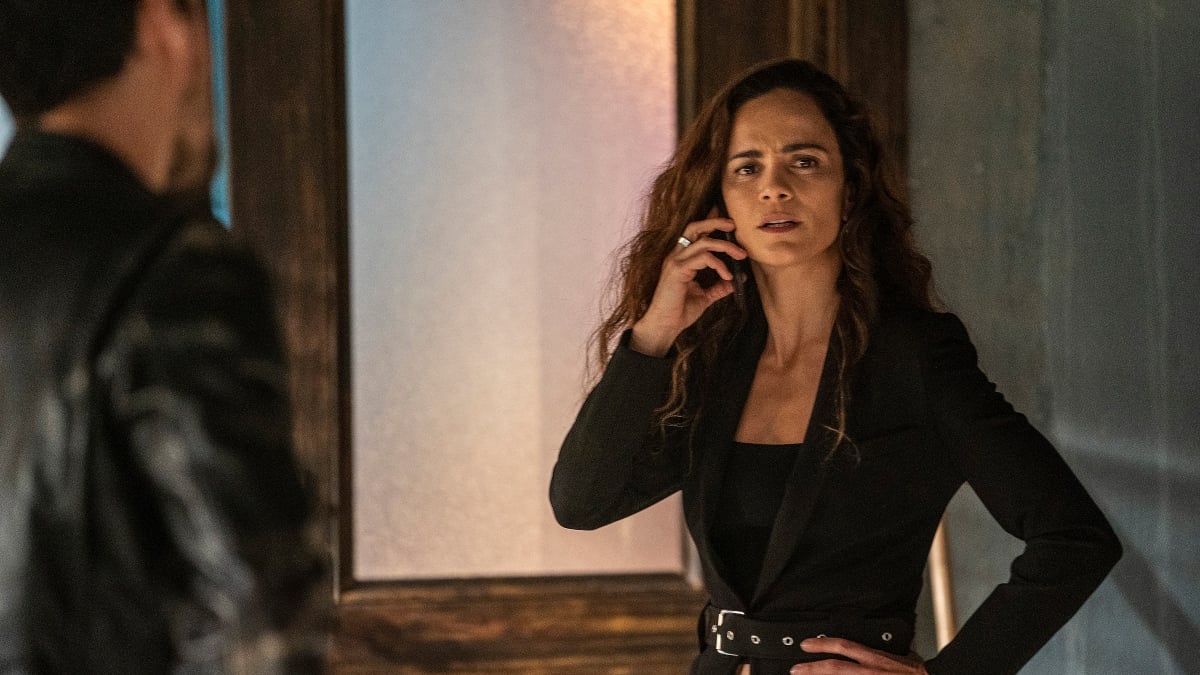 Boaz destroys the arrangement for Lafayette and Marcel
It's an indisputable fact that Judge Lafayette was overdue for a comeuppance, but Teresa was being strategic in his downfall and inevitable death. She promised Boaz his revenge. It would just come later.
All that came crashing down when Boaz kidnapped and murdered the judge without talking to anyone first, thus messing up Teresa's ability to clear Marcel's name. After everything this group has been through since leaving Camila Vargas behind, he should know how she operates. Only move on Teresita's orders.
Boaz was ready to atone for his actions — ready to die. But Teresa chose to spare him because she needed him for business, even though he has a track record of impulsive behavior.
When Captain Gamble swooped in demanding to arrest him, she swapped Boaz's freedom for Marcel's. The jaw-dropping decision left her feeling guilty and conflicted while some viewers were in shock.
She hurt James, Marcel, and herself. And fans can't believe she did that to Marcel.
Some fans think Teresa should have offed Boaz years ago
This is Queen of the South's final run, and for years, viewers have watched Boaz's snake-like maneuvers. He's cunning, smart, manipulative, untrustworthy, and reckless, and he's always been consistent about it.
This is a guy who killed his own brother out of spite and as a power grab. This is a guy who killed his beloved bull and ate it. He's built differently.
Many fans have a love-hate relationship with Boaz and his no-nonsense ways, but he's a loose cannon. Some feel Teresa should have killed him seasons ago when he was gunning for Epifanio's spot and working with Cortez.
Others think he is plotting a takeover and his campaign to die was a test. No matter how you slice it, people think keeping Boaz around is going to be detrimental.
What is also concerning is that Teresa is getting high. Could it cloud her judgement even more?
Kostya can't be trusted. The New Orleans cops are a problem, and someone else is still coming after Teresa. With Marcel in custody, it's likely that someone is the FBI.
Teresa may become more like Camila
Never forget that in past seasons, Teresa is seen getting shot while wearing her crisp white suit. At some point, her reign will come to an end — just as Camila's did. But at whose hands?
Moral ambiguity, coldness, and a business-over-people attitude are creeping into Teresa's core. It feels like a war may be coming too.
Turning Marcel in could turn out to be such a harsh misstep that the repercussions send shockwaves throughout the entire narcotics world. Will Teresa and Boaz (and Pote) still be standing in the end?
Tune in for the next episode of Queen of the South on April 29 at 10 p.m. EST.