'Queen of the South' Season 5: Some Fans Think Pote Won't Survive the Series Finale
Hearts stopped pumping for a moment while watching Queen of the South episode 9. Together, fans have seen the death toll climb in the TV show since Teresa Mendoza moved operations to New Orleans. She mourned Tony, regretted Javier's death, and everyone in the audience felt enraged over King George. On the flip side, Judge Lafayette and Kostya's deaths proved Teresa plays chess, not checkers.
And still, it's not over. Boaz is out there being a menace and Devon isn't honoring his word. Heading into the series finale, more bloodshed is due, and Pote (Hemky Madera) had some close calls. Here are 3 reasons fans think the beloved character may be doomed.
[Spoiler Alert: This article contains spoilers for Queen of the South Season 5, Episode 9]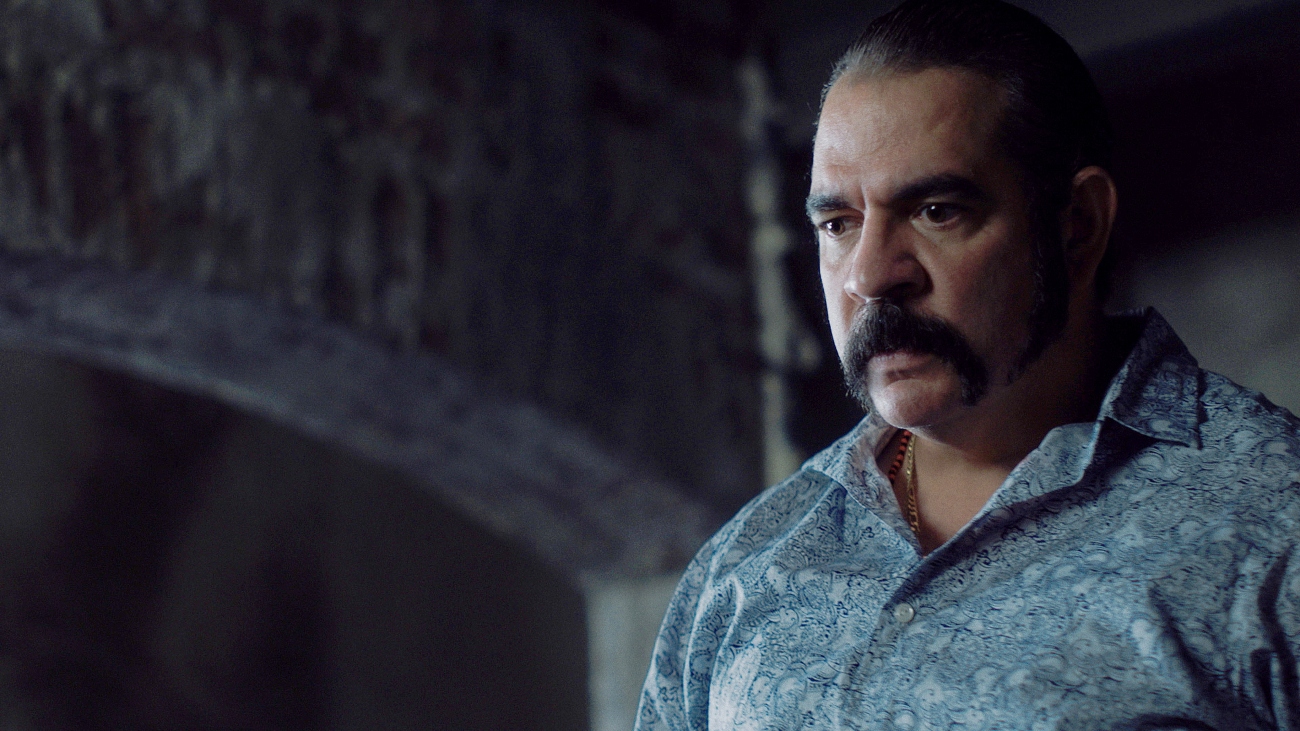 Pote the paternal protector came out
Once Kelly Anne revealed her pregnancy, viewers saw Pote's gentler side. He's always been protective and loyal, but the loving father-to-be is showing himself throughout season 5. It's a side of Pote that's rarely been seen, except for the few life lessons he shared with Teresa and Tony.
This Pote is tender, and the writers and cameras gave this man much more attention this season than usual. He is not just Teresita's most trusted friend and sicario, he's an excited dad. But he may not get his wish, and he knows fatherhood is not part of "this life."
Pote and Kelly Anne's love story is a major plot point
Again, Pote and Kelly Anne received lots of screen time this season. Between their romance and the baby news, fans learned more about both characters on a different level. As a couple, they've been through the wringer in season 5.
There was Kelly Anne's fear about being a bad mom, those poignant scenes at Narcotics Anonymous, and of course, her harrowing abduction and rescue. All of that happened before the pair moved to an Arkansas suburb where they're trying to blend in with the locals.
Episode 9 devoted lots of time to showing viewers how Pote is trying to adapt to a non-gangster life. But they are on the run, and a bounty is still on their heads. All the spotlight on Pote and Kelly Anne's new life made some fans suspicious that he'll be clipped without ever really experiencing a peaceful life outside of the drug world.
Pote came back to Teresa in episode 9
If there is one clue that has fans worried, it's that Pote came out of exile to help Teresa. He took a bullet — to the vest— and survived a shootout with Kostya's people. And then he traveled to Belize with her to handle business. But Boaz is still an issue, and judging by the trailer for the series finale, at least one showdown is coming.
Some fans are nervous that in the finale, Pote will meet death either through Boaz or someone on Devon's team. No one knows for sure if Teresa is really dead. For those who are familiar with the La Reina del Sur novel on which the show is based, it's known that Pote doesn't survive.
But talk about an evolution. Pote went from working for the Vargas family's cartel to Teresa to an expectant father. Cheers to Pote! Tune in for the Queen of the South series finale on Wednesday, June 9 at 10 p.m. EST.