Why Is 'Queen Sugar' Ending? The Series to Conclude After Season 7
'Queen Sugar' premiered on OWN in 2016 and ran for several hit seasons before being canceled by the network in 2021. It was so popular that some may find themselves wondering about what caused the cancelation. Find that out and more about the show, here.
Queen Sugar is coming back for another season, but fans will be sad to learn it's the last. The TV show first launched on OWN in 2016 and tells the story of three siblings from rural Louisiana who have to figure out the fate of their father's 800-acre sugarcane farm after he suddenly dies. It is based on a book of the same name by Natalie Baszile and has a cast including Rutina Wesley, Dawn-Lyen Gardner, and Kofi Siriboe.
The show has been such a hit that fans are probably wondering why it's coming to an end. Here's what we know so far about Queen Sugar's cancelation and its final season.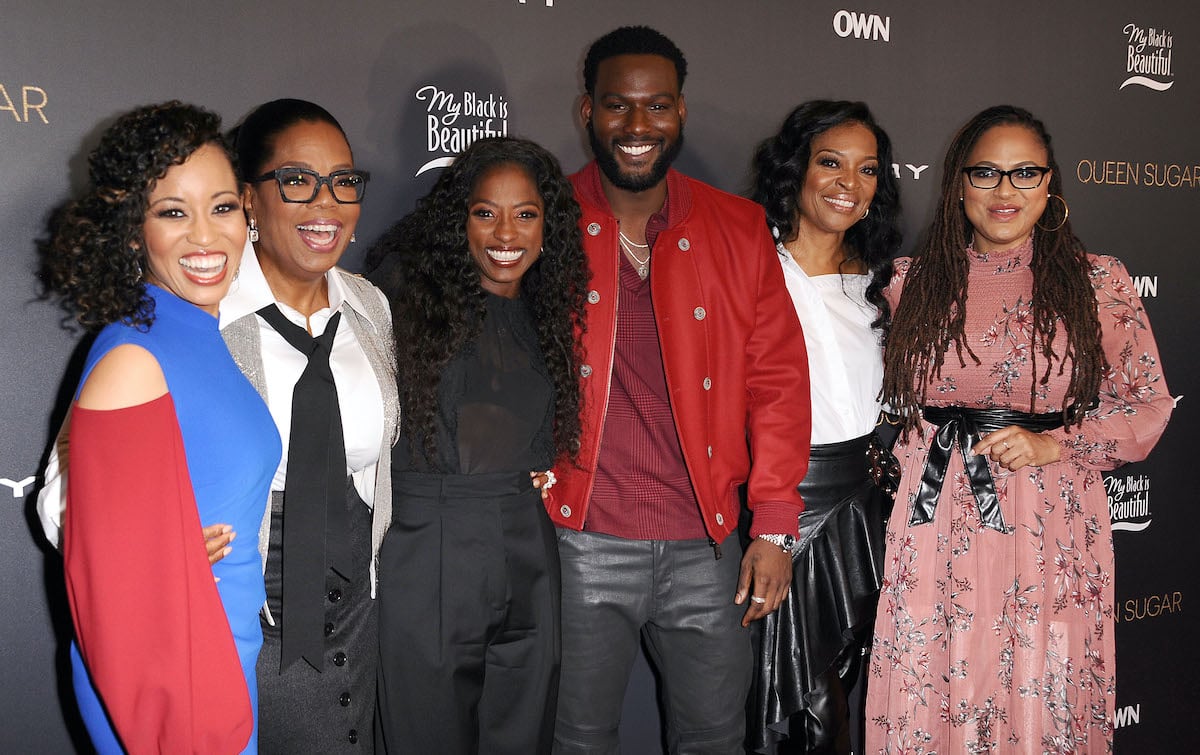 'Queen Sugar' has been canceled by OWN
It was announced on Tuesday, Nov. 16, that Queen Sugar would end after its upcoming seventh season. The Hollywood Reporter noted that the show would begin filming its final season at the top of 2022 in New Orleans and would air on OWN later that year.
"To everything, there is a season. And my producing partner Paul Garnes and I have had seven gorgeous seasons making Queen Sugar with a remarkable cast and crew, alongside our partners at OWN and Warner Bros. Television," show creator Ava DuVernay said in a statement shared with THR.
"To write and produce seven seasons of a modern drama centered on a Black family is a radical act in our industry and a triumph that has far exceeded every hope I held," she continued. "Now I feel strongly that the story, which began as a sunrise of a suggestion from Oprah [Winfrey], is ready for its sunset as a dream fully realized. Queen Sugar has been one of the true joys of my career and my gratitude is buoyant and boundless."
The news of the cancelation of Queen Sugar came right after the show aired its season 6 finale on Nov. 16.
DuVernay had reportedly considered continuing 'Queen Sugar' beyond the upcoming season, but ultimately decided against it
In an interview published later, DuVernay elaborated on the reason the show is ending. She explained to Deadline that it simply felt like the right time, that her characters' stories were fulfilled.
"Queen Sugar being my first series where I've had to consider when I'm done, I've had to push myself to say do you have anything more to say that needs to be said with these characters? And I'm so proud of what we've done and I'm proud that I'm brave enough to walk away," she shared.
Though she admitted it was "tempting" to keep the show going, she felt in the end that it was best to say "no" to the studio and network and end the show now.
But she promises 'Queen Sugar' Season 7 will end on a fulfilling note
Of course, DuVernay couldn't say much about the final season without giving away too much. But she said she believes it will be "surprising" to audiences.
"I will say it's about envisioning the best path for that end," she shared. "I didn't think about how to get to the end, I just know what the end will be. I'm excited about where it's all going, so, as we start writing more, the adventure will be to take steps to the get to the end of the journey."
She continued, "I think it'll be surprising, but also, my hope is that this is like some of the best series where the end feels like a surprise and it also feels like the only thing that could've been done. That's my goal, you know? We're definitely studying the great ends of series that we love, and something that feels unexpected but inevitable in the best way is what we're striving towards."
Fans can watch Queen Sugar now on OWN.